Your guests deserve your best. Not only are these the people who will actually witness the moment you tie the knot, but they are also your closest friends and relatives, the people who have chosen to spend their time and their money to celebrate you and your love story.
Thank You cards are absolutely mandatory – but what is definitely not obligatory is the dullness of a blank card saying "Thank You". Infuse your notes with your own personality and guests will definitely appreciate your gesture!
For example, here are some ideas to inspire you: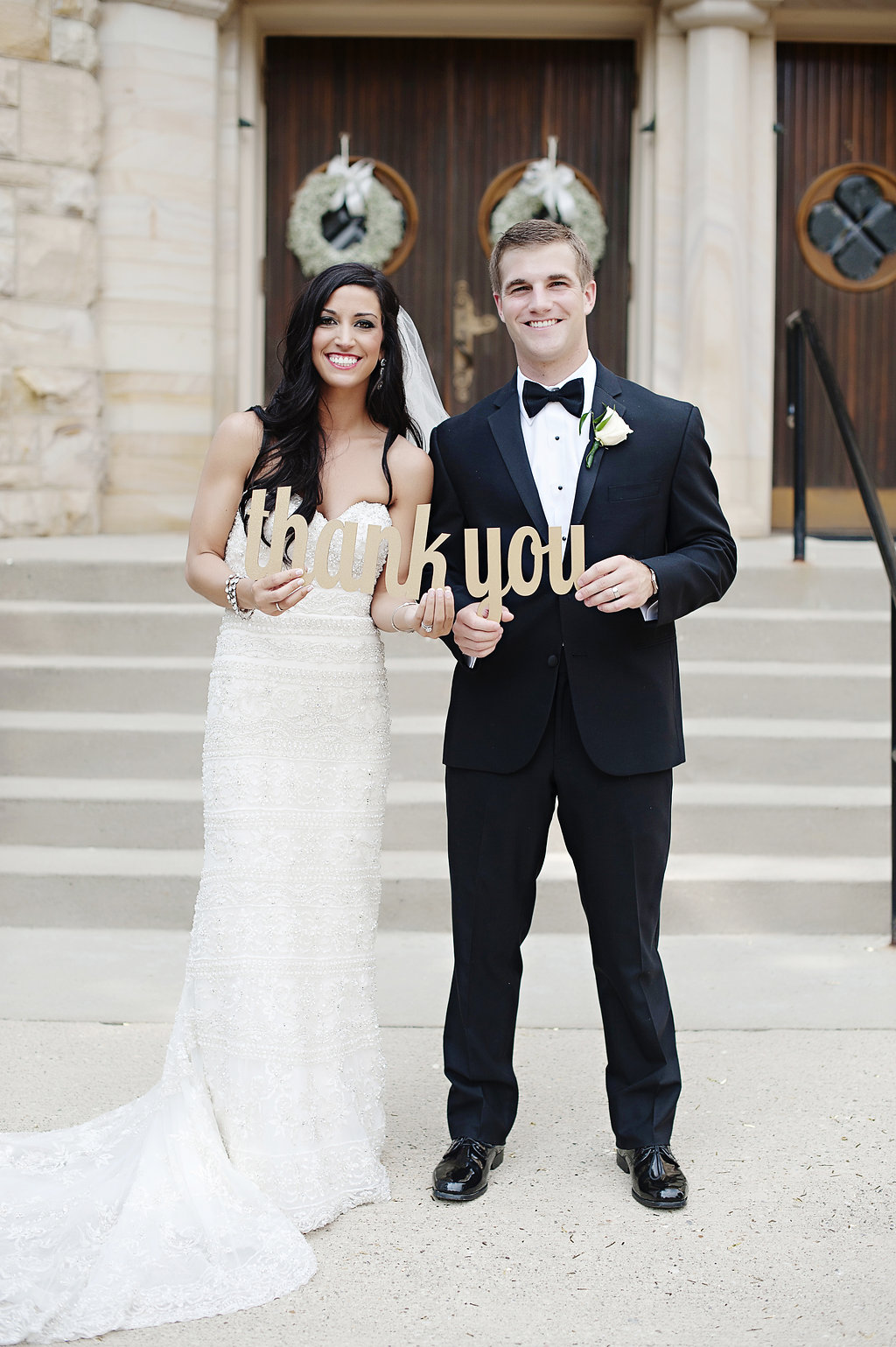 Add a bit of sparkling beauty. Planning an evening wedding? There's nothing more festive than fireworks – and while you may not be able to write "Thank You" in the air using this, you can definitely do it with classic sparklers. Your photographer will love capturing this almost magical picture!
Blackboards are still popular. Want to create a trendy, yet casual and friendly "Thank You" picture? Simply take a small blackboard, write "Thank You" on it, and hold it out for a beautiful picture that captures the unique smile of a couple who is deeply in love. Sometimes, less is, indeed, more!
Enlist your helpers. Your bridesmaids and groomsmen are worth the center stage – so why not bring them into the "Thank You" picture too? Something fun and unique could really come out of this, so don't hesitate to think out of the box with the poses!
Still haven't hired a wedding planner to help you with everything? Contact I-Do Weddings & Events to hire the best, most talented, and most dedicated wedding planners in Ohio. With us on your side, your wedding is bound to be more than amazing – it is bound to be truly and madly unique and unforgettable. Give us a call today!