We had the pleasure of working with Erin & Brian on their April wedding at the Monastery, and it was one of the most beautiful in recent memory.  We'd like to think one of the reasons they are having so much fun is that they had no worries because we were on the job!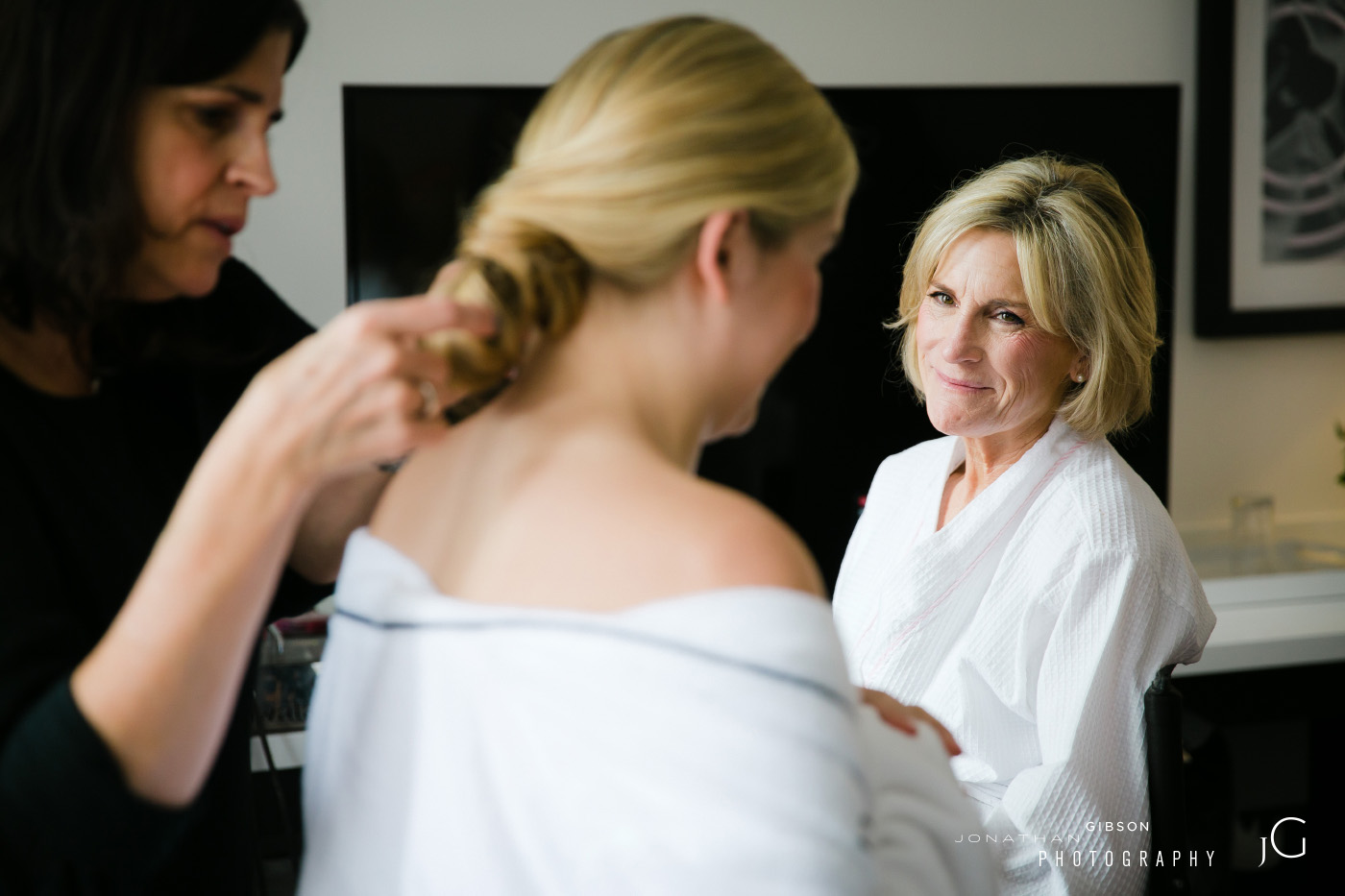 Our favorite mother-daughter "getting ready" photo ever!!!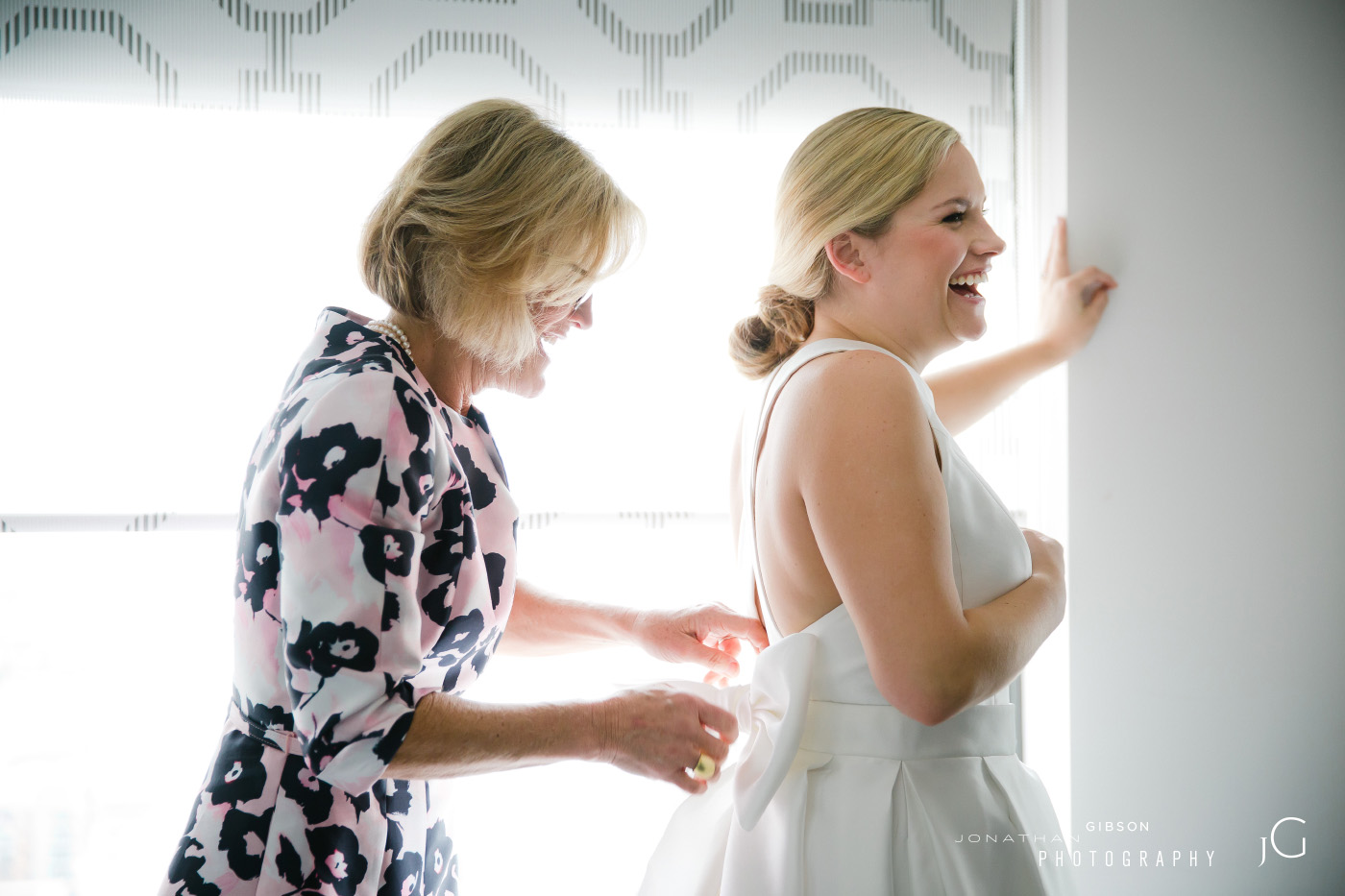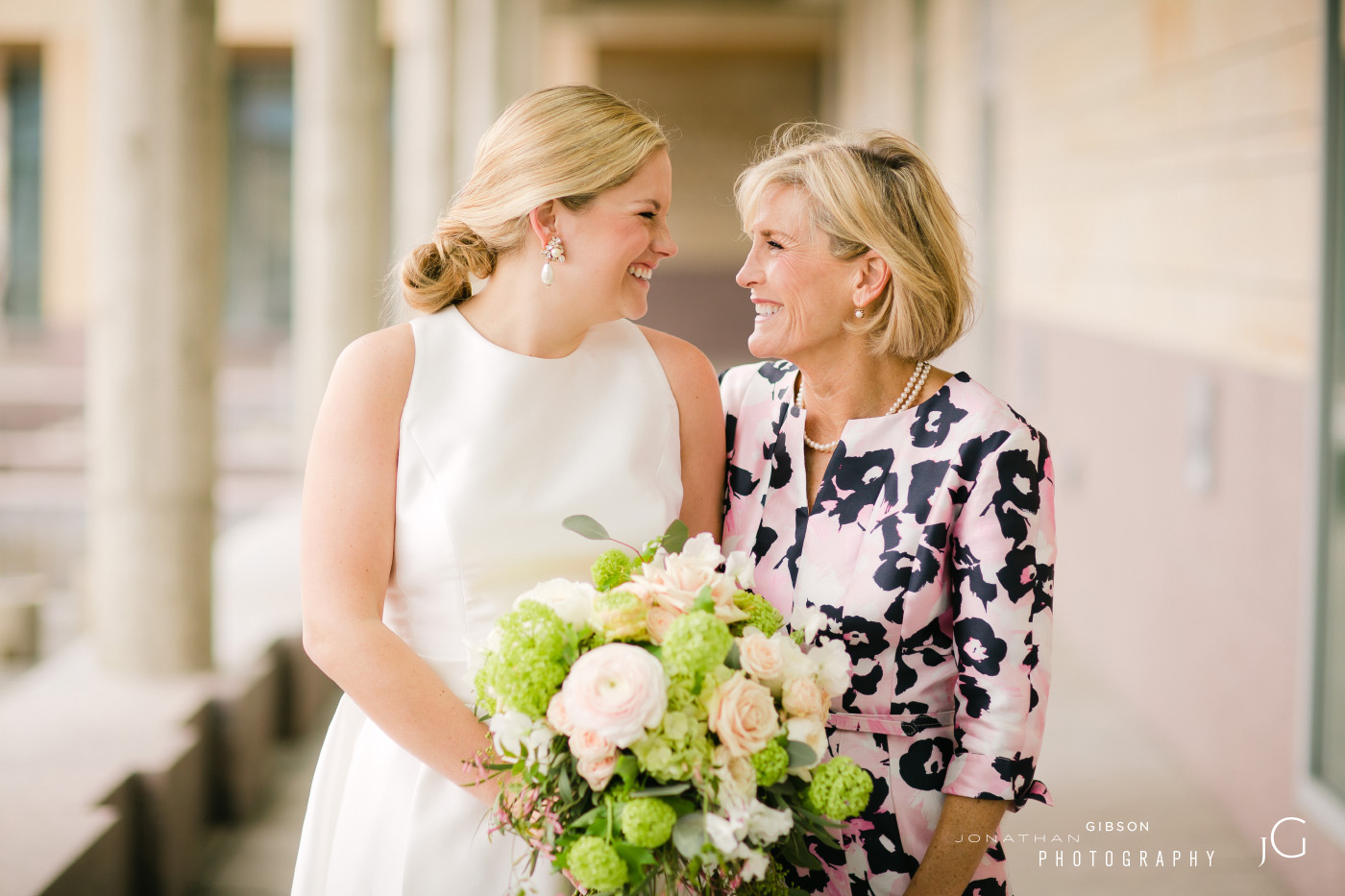 These two belong on the cover of a magazine!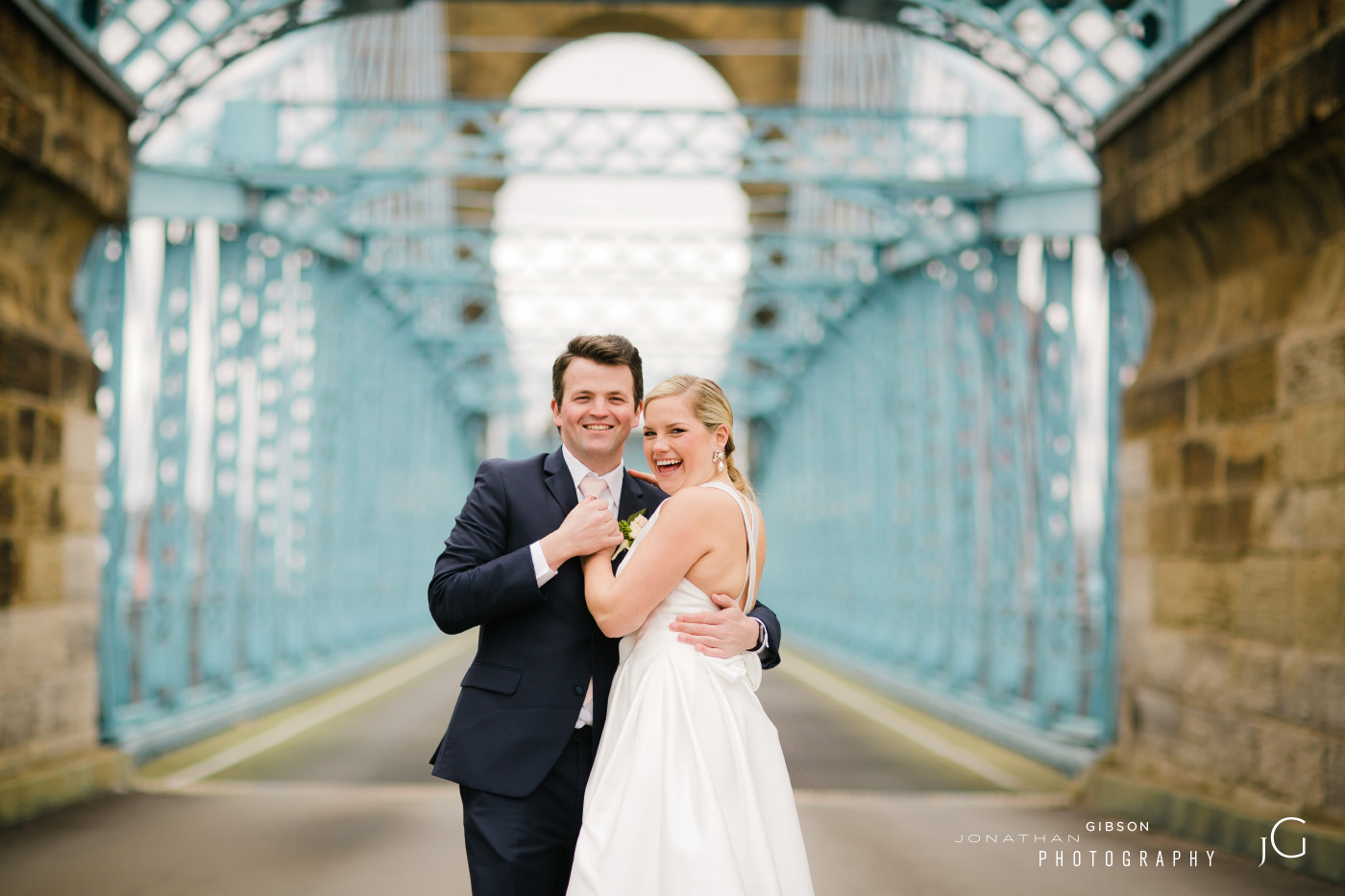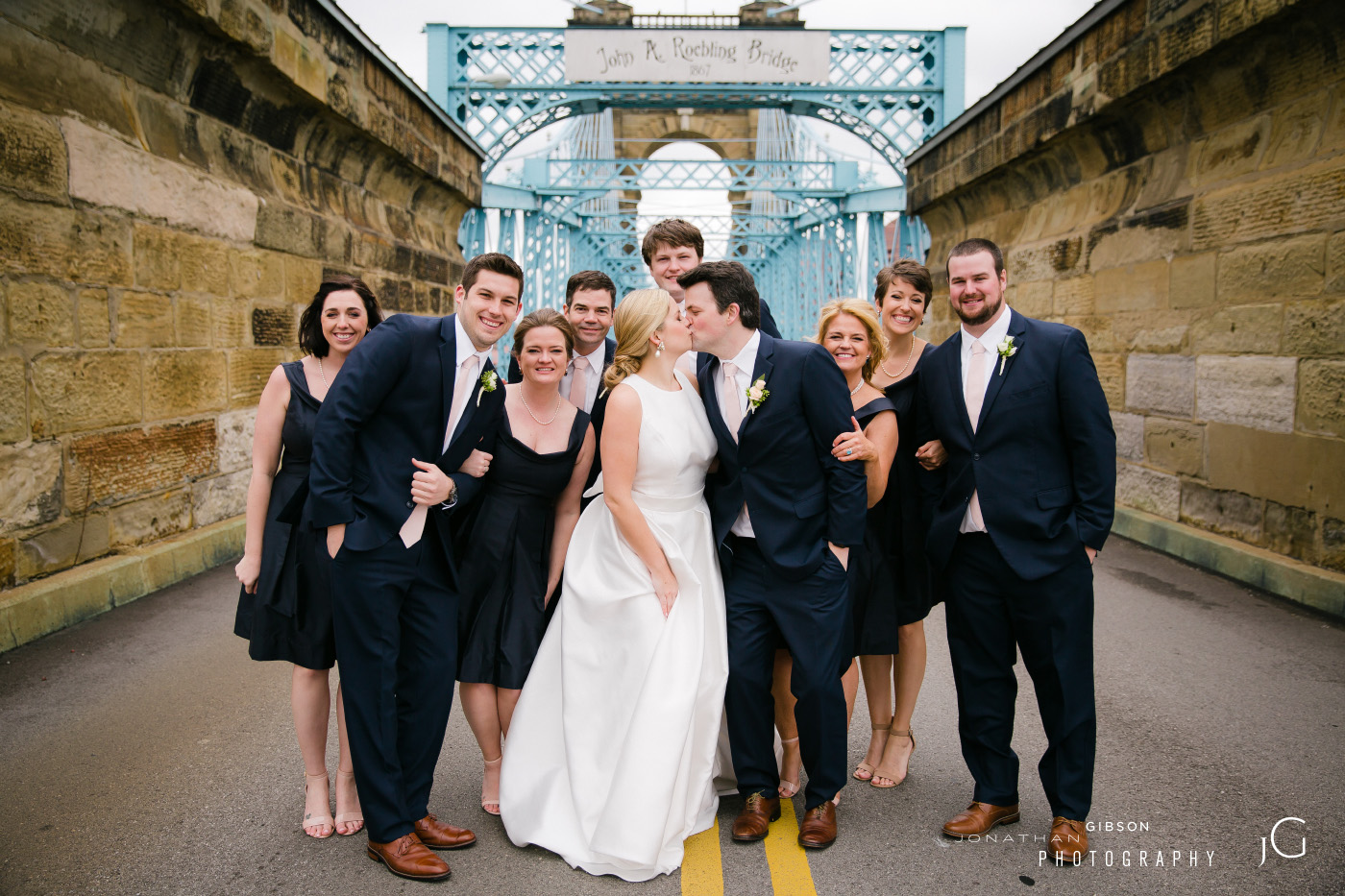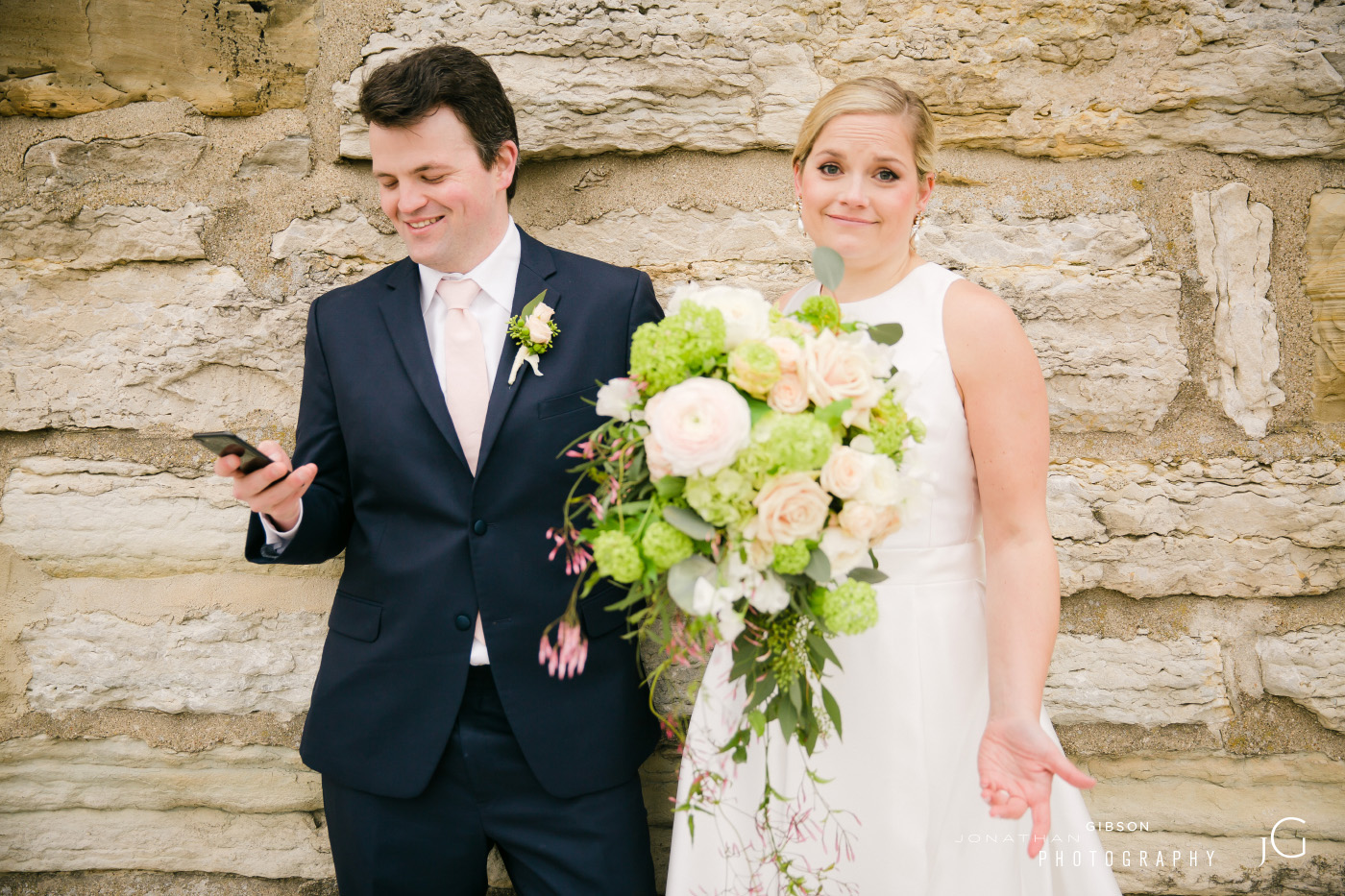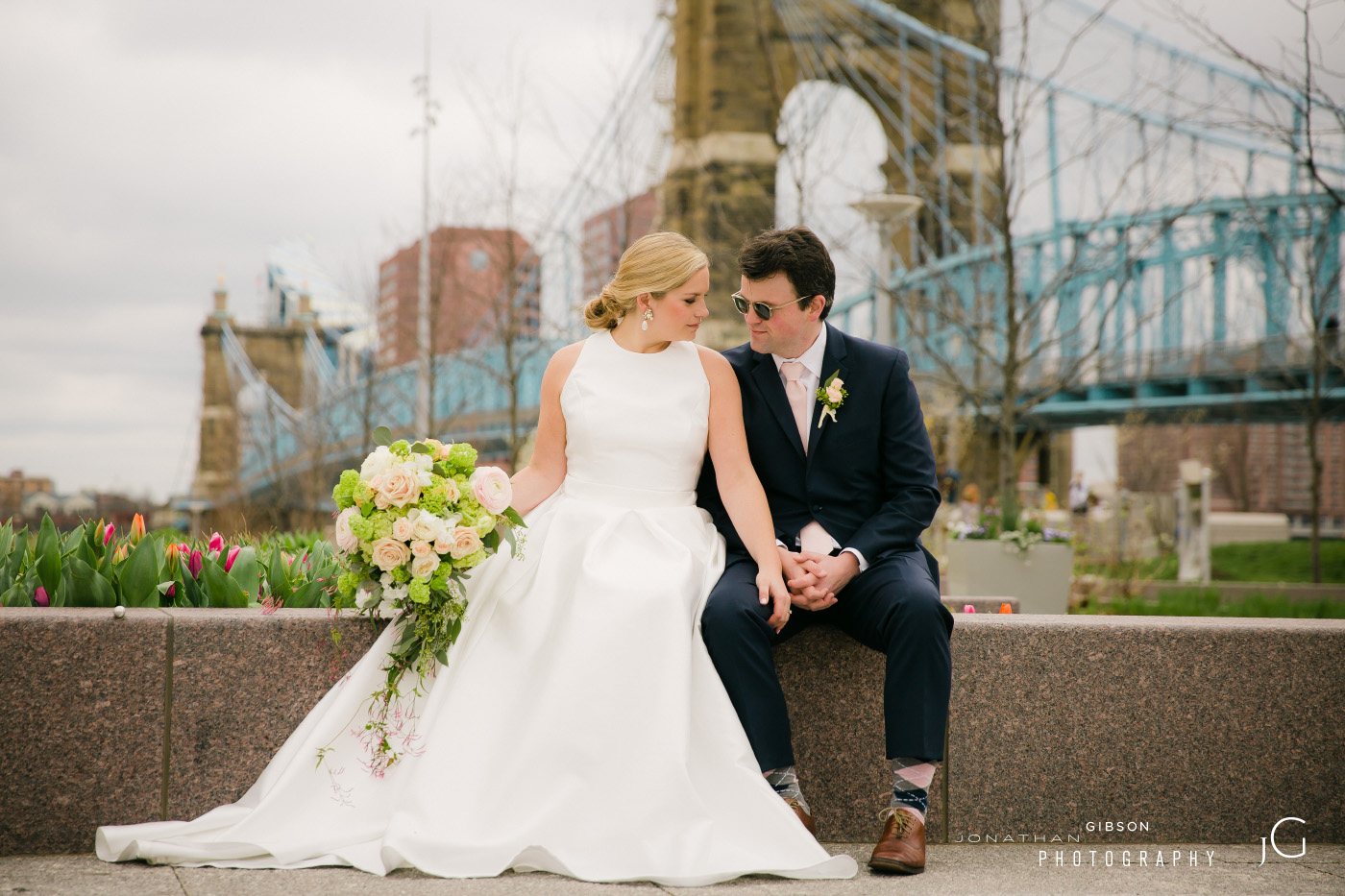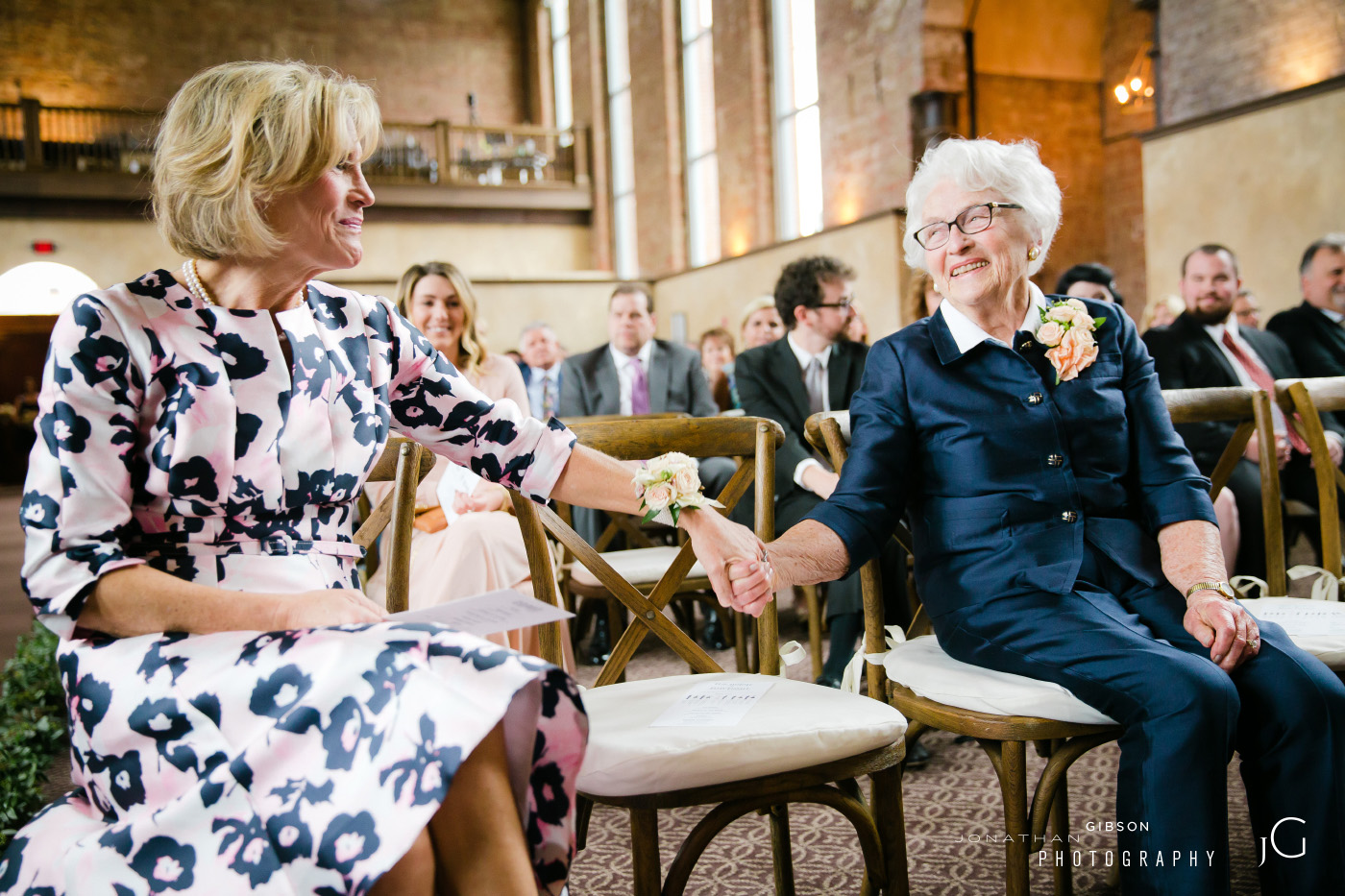 Photos like this are why we love Jonathan Gibson Photography – he's always in the right place at the right time.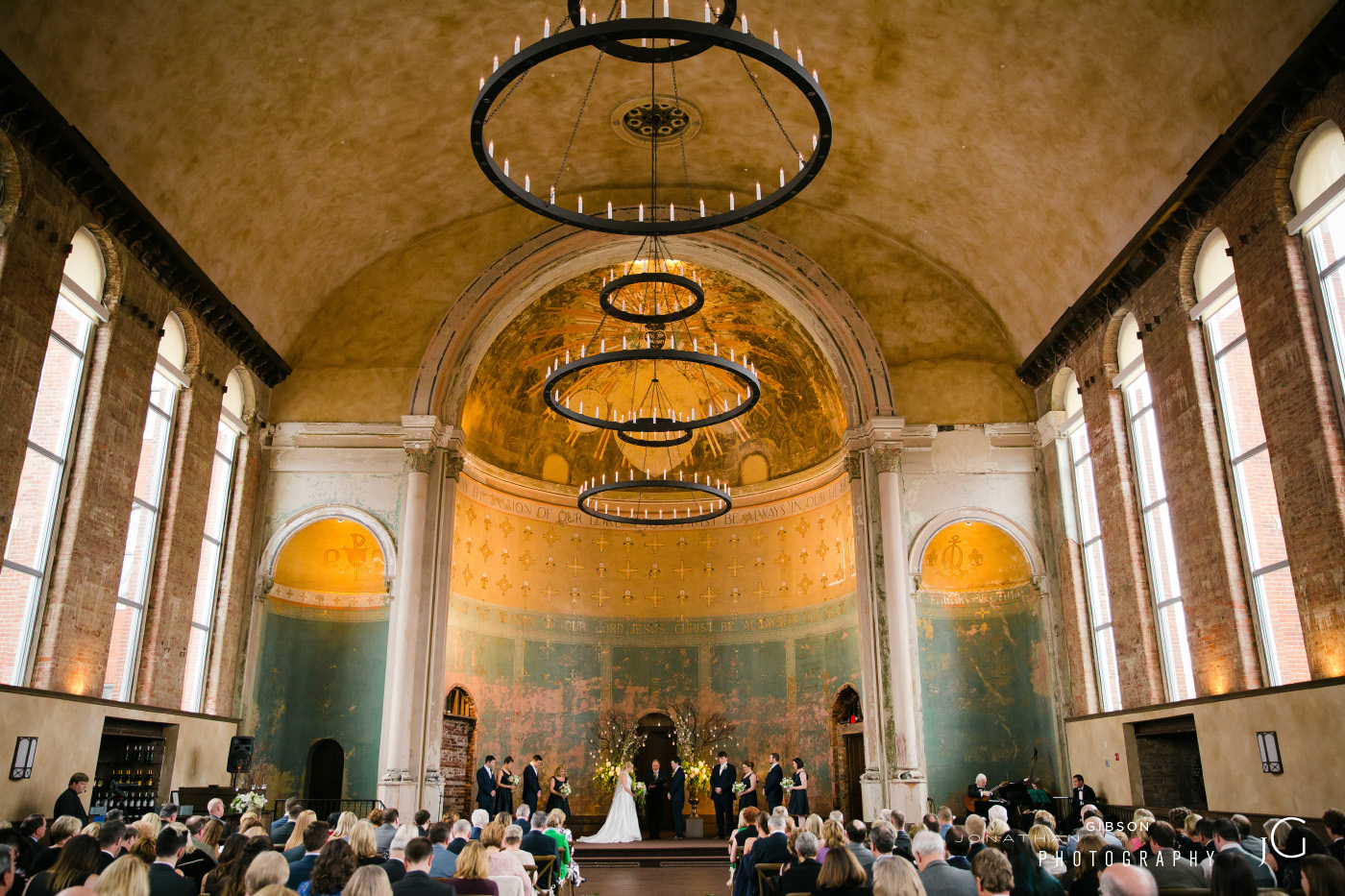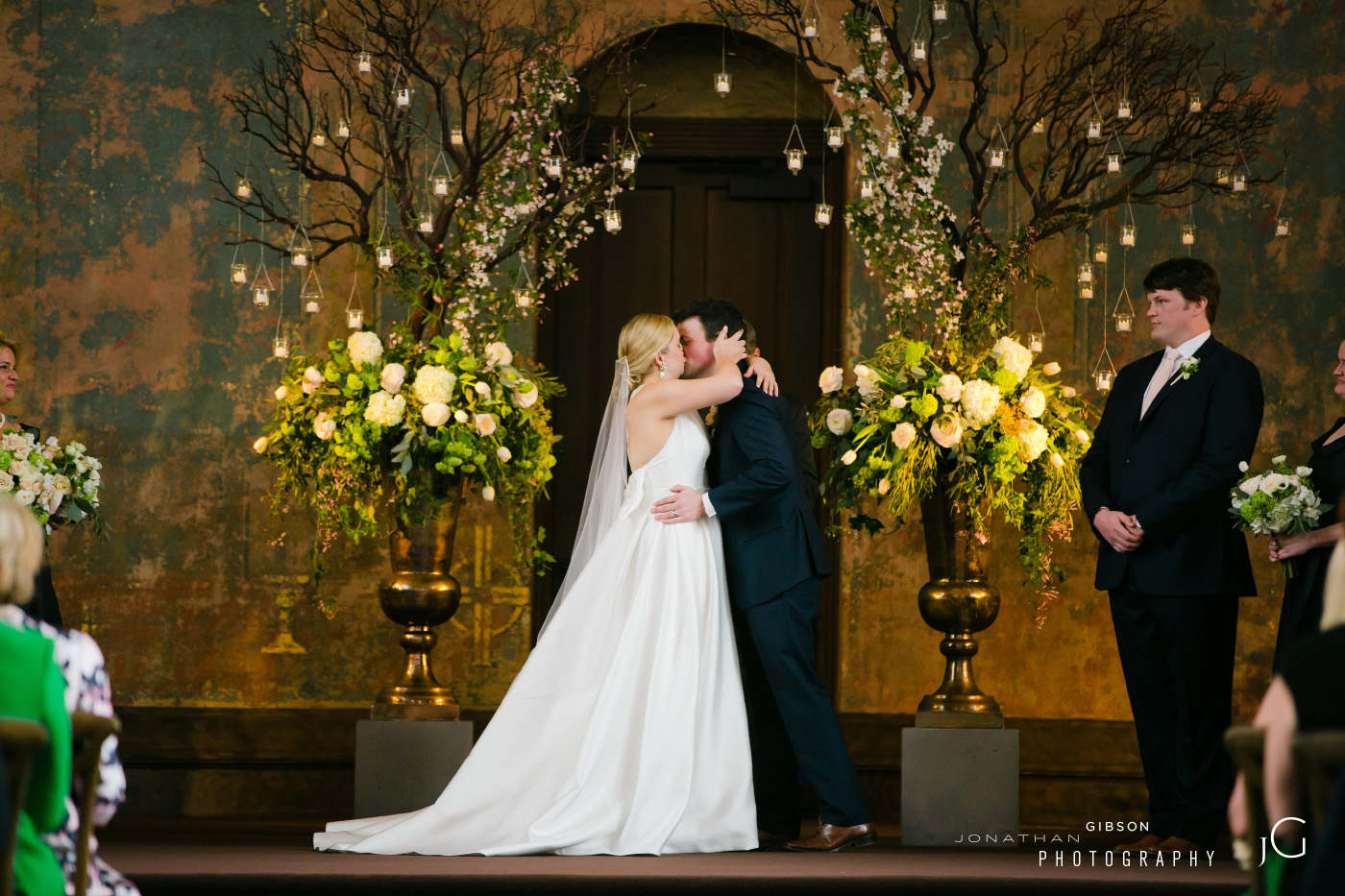 Gorgeous florals by Robin Wood Flowers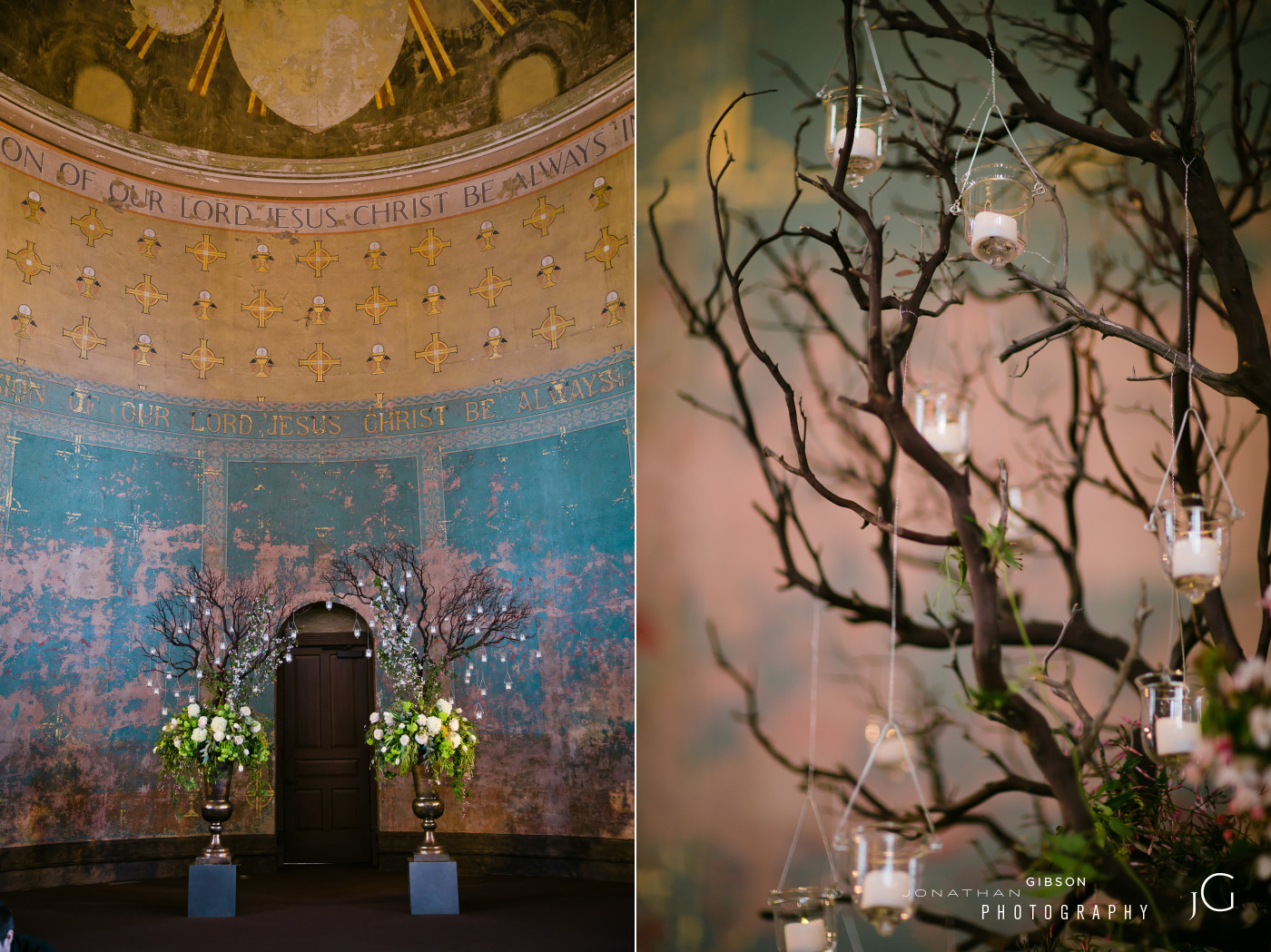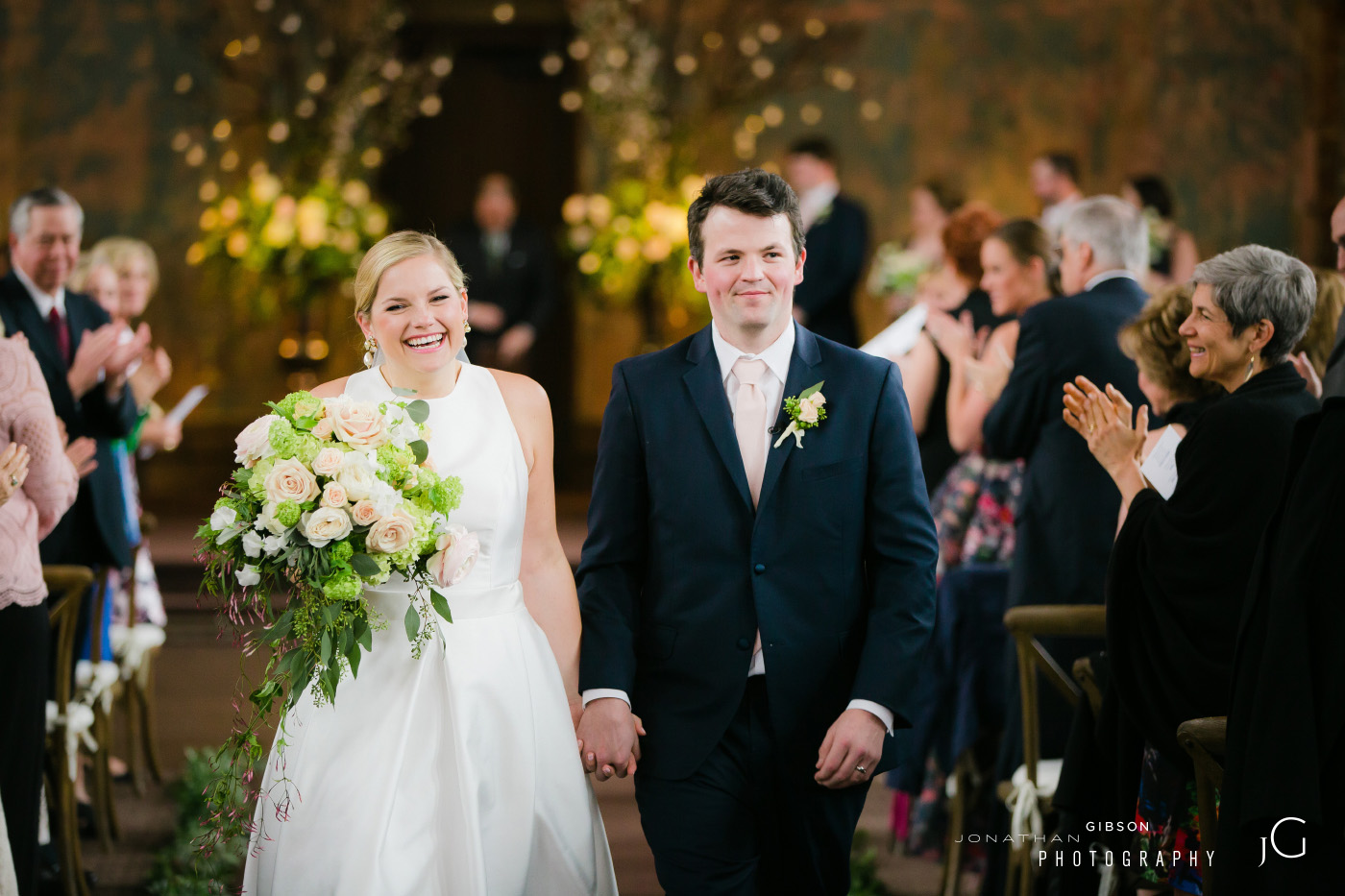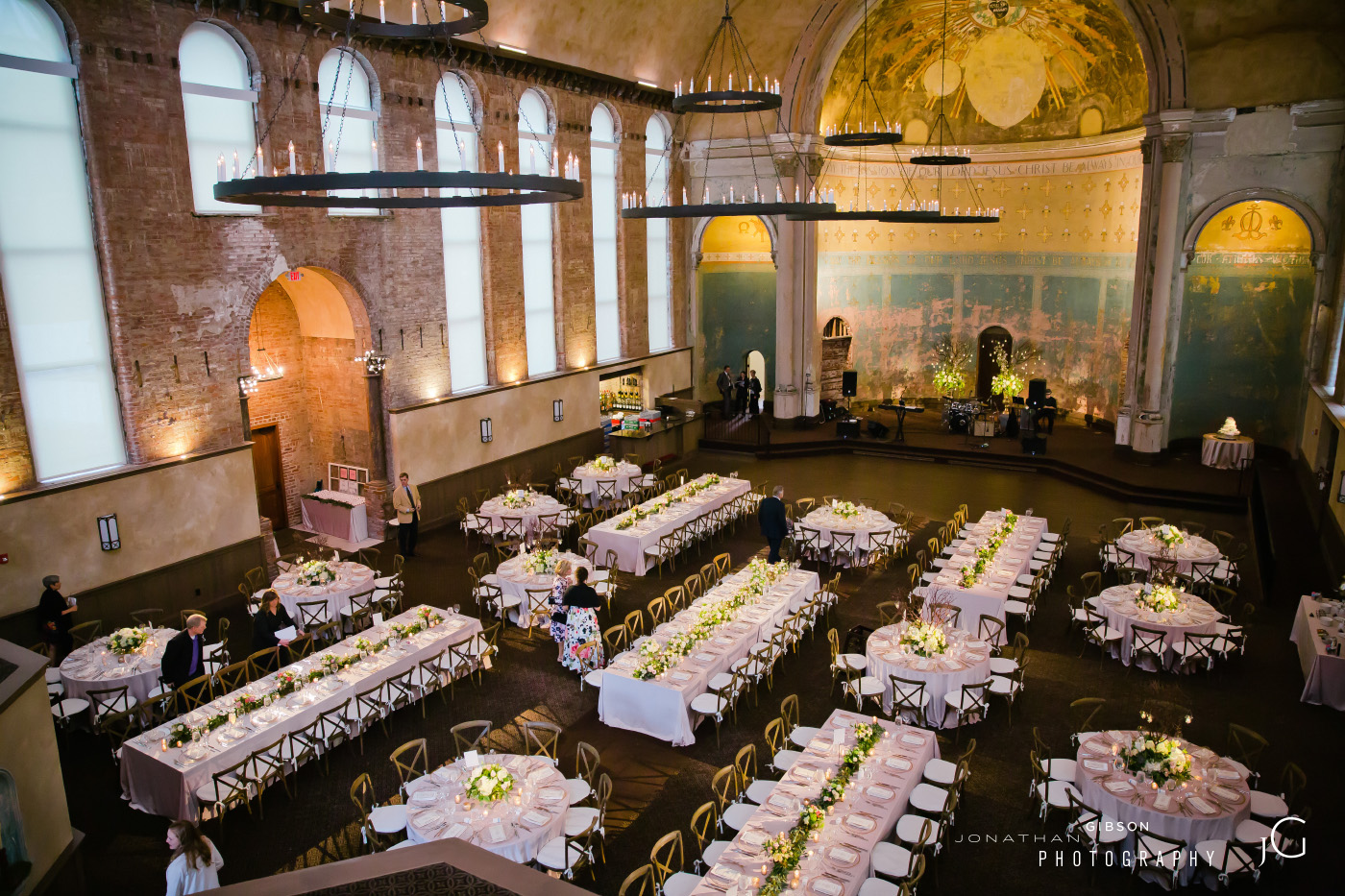 This aerial room shot was taken from the balcony – we love mixing long vineyard tables with round tables.  It adds interest and allows big groups to sit together.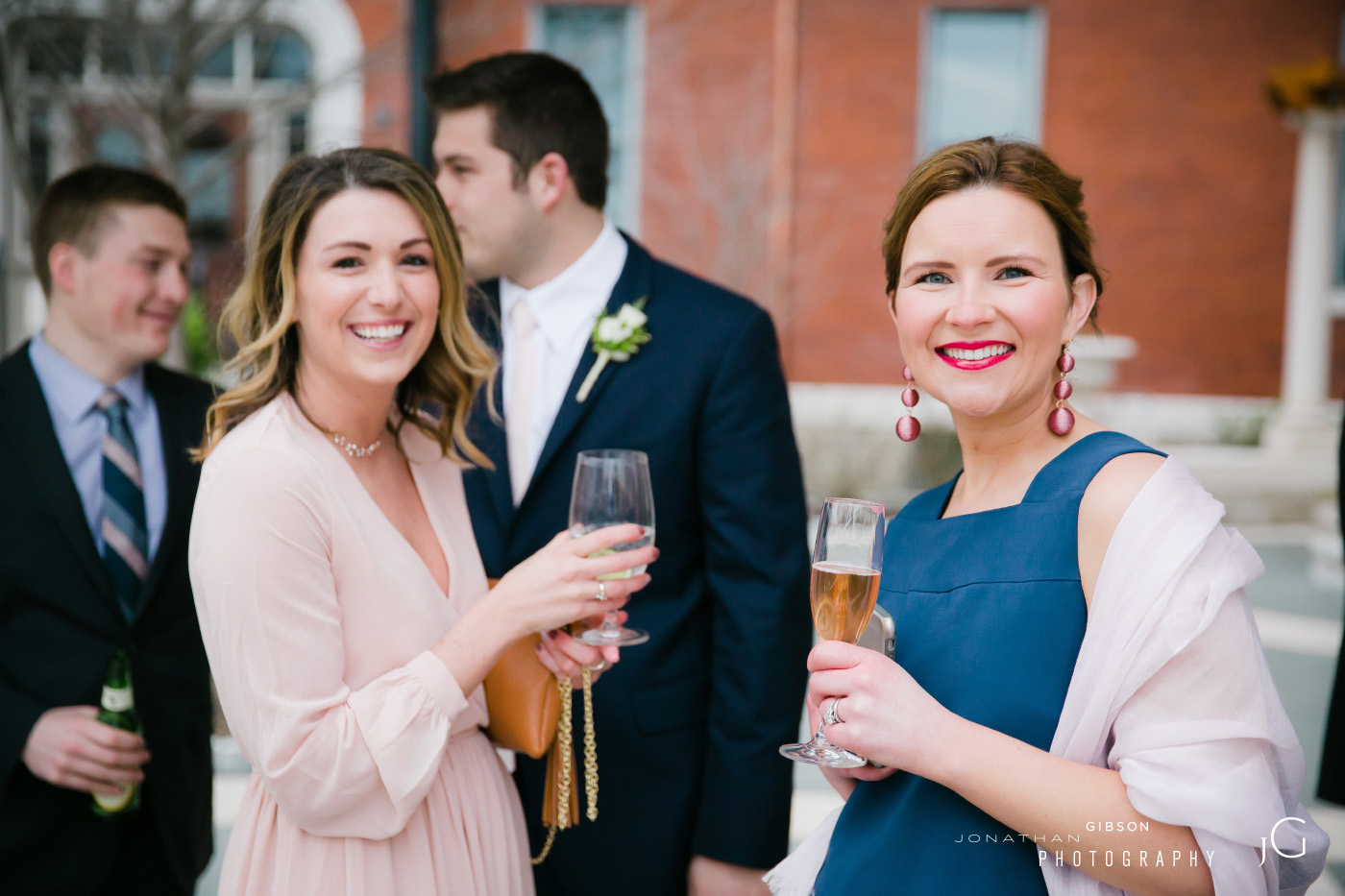 While we transformed the space with the expert "room turn" staff from Robin Wood Flowers and the Monastery, the wedding guests enjoyed the cocktail hour (and these gorgeous tulips) in the tent.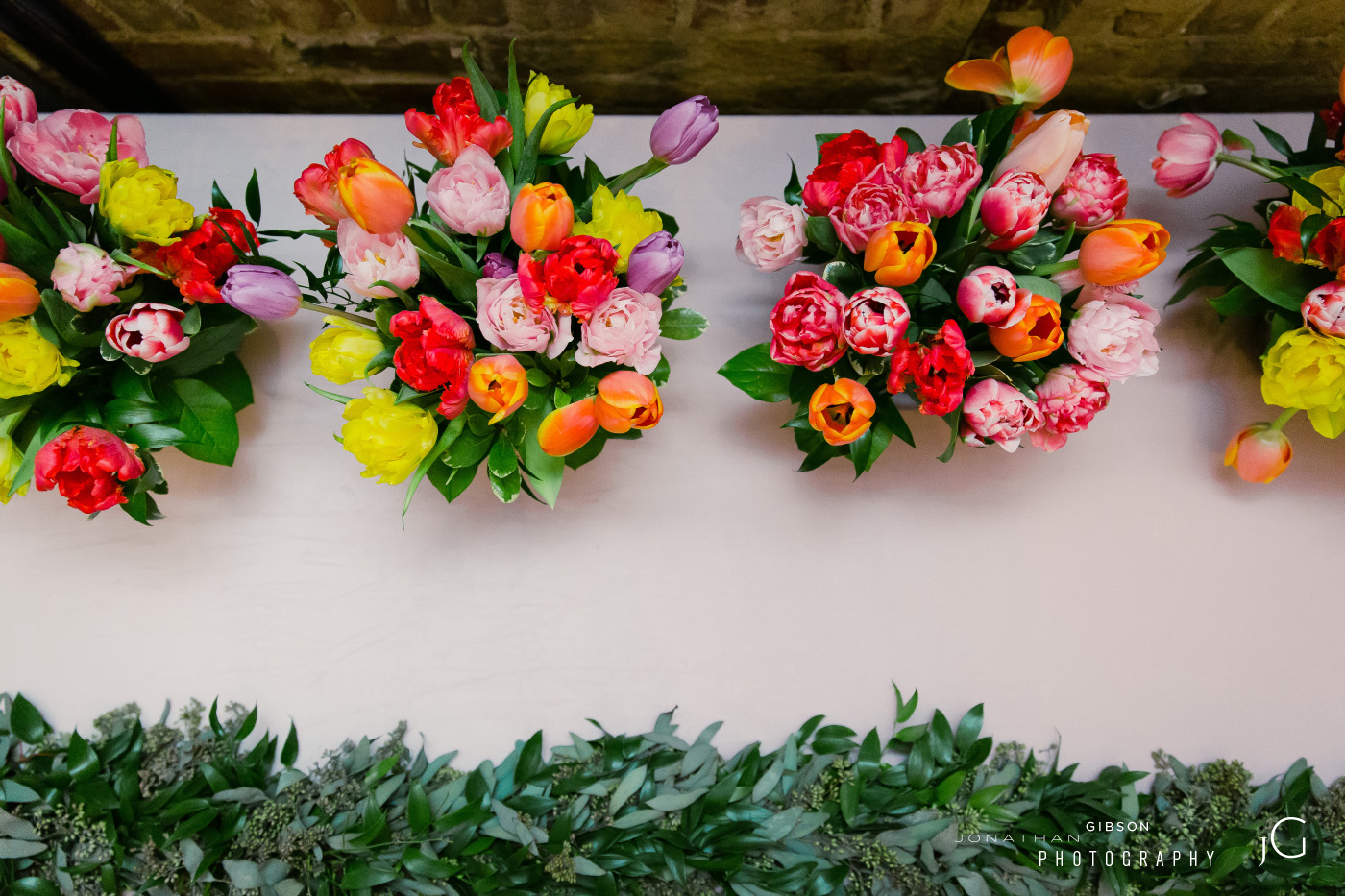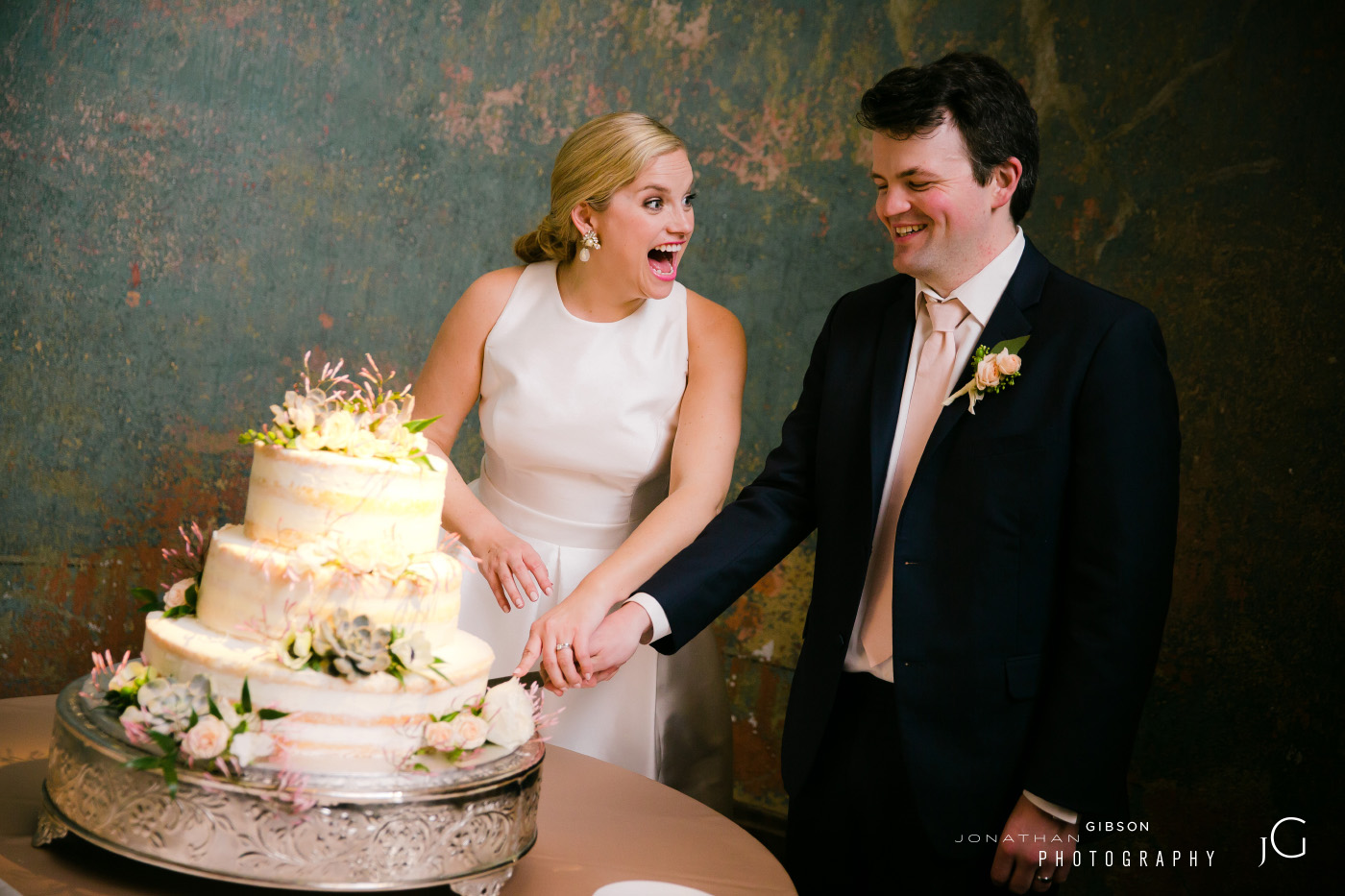 After the room turn, the fun could begin! This gorgeous cake was made by Cake Rack Bakery at Findlay Market.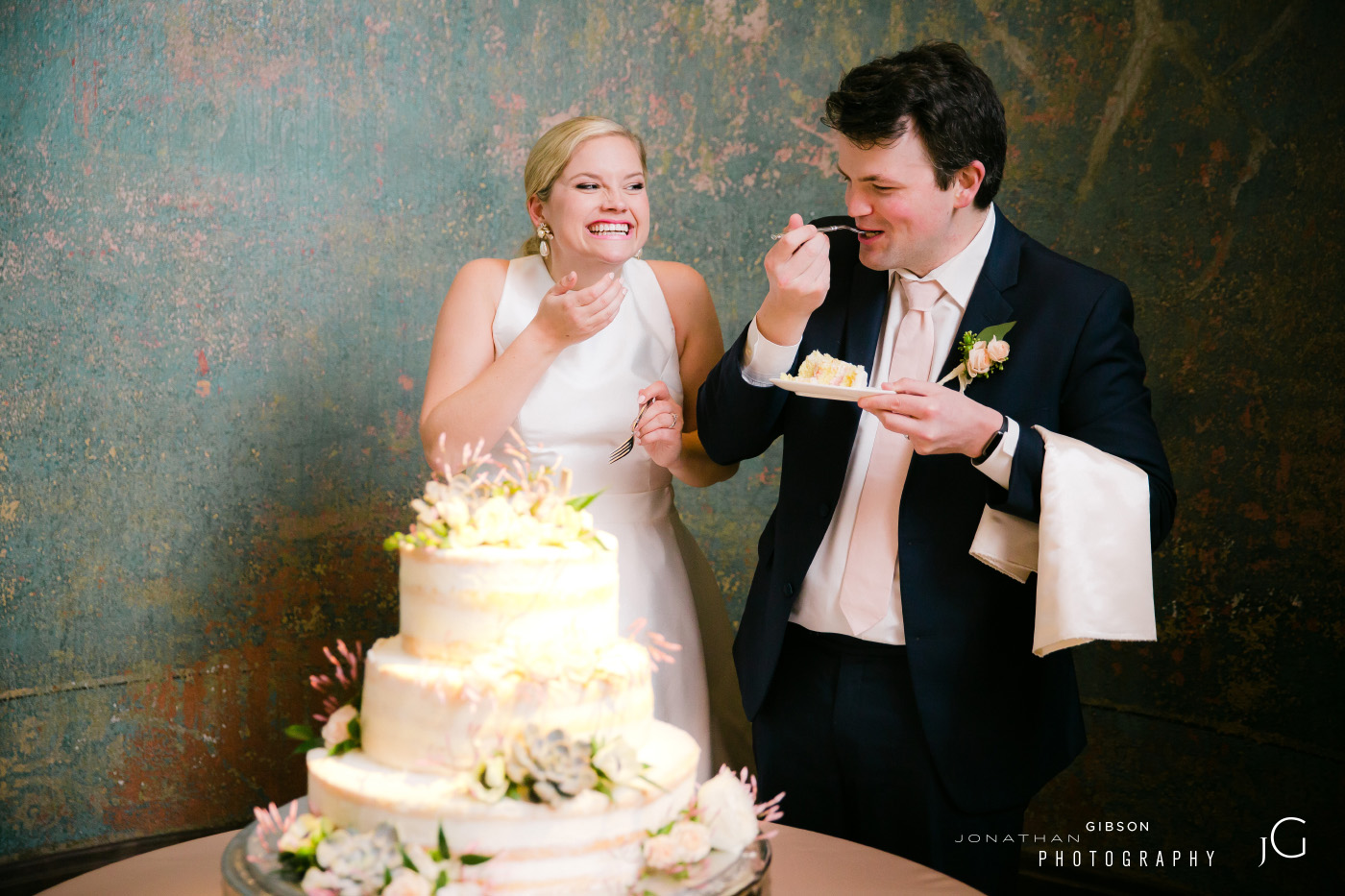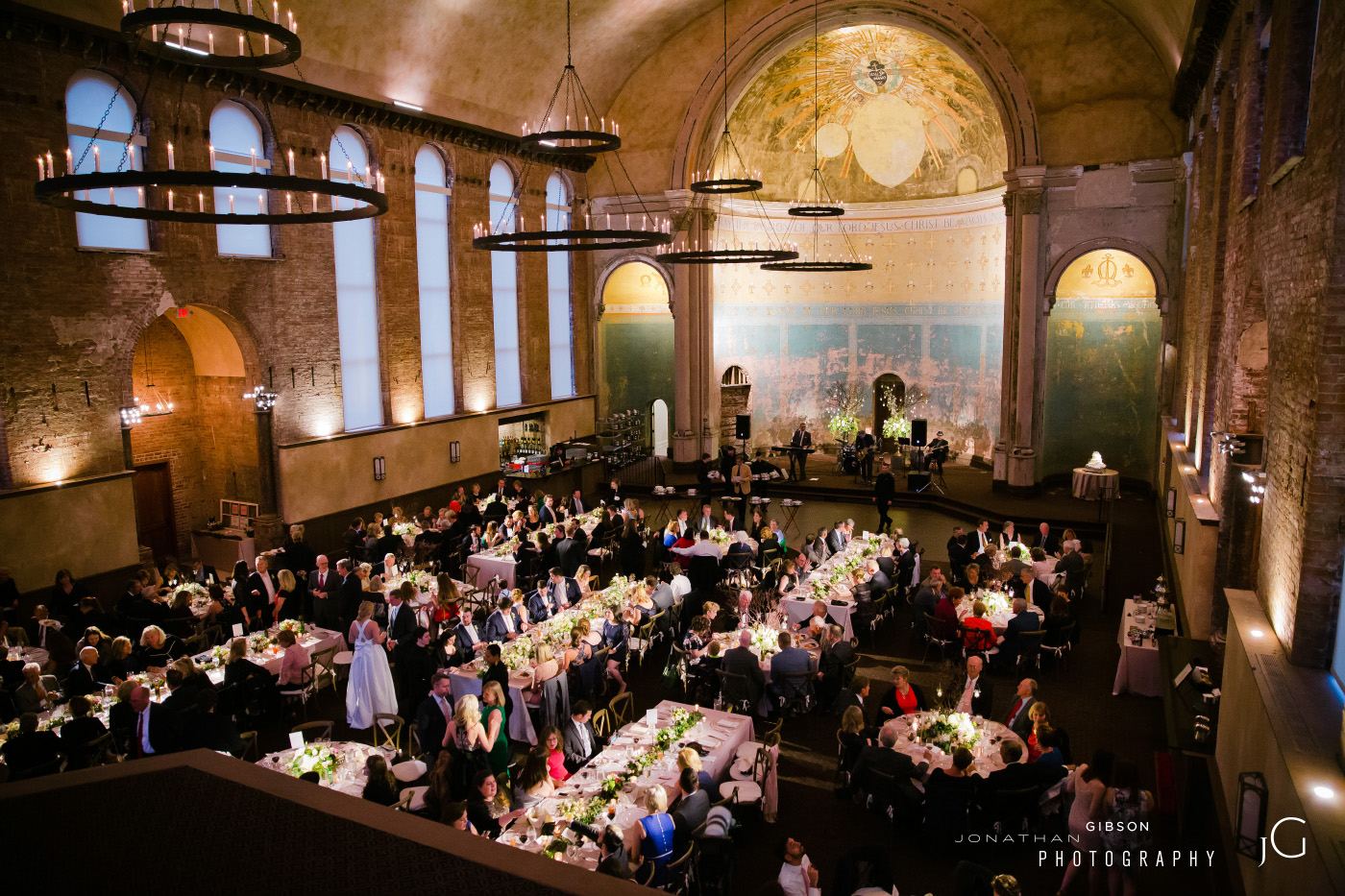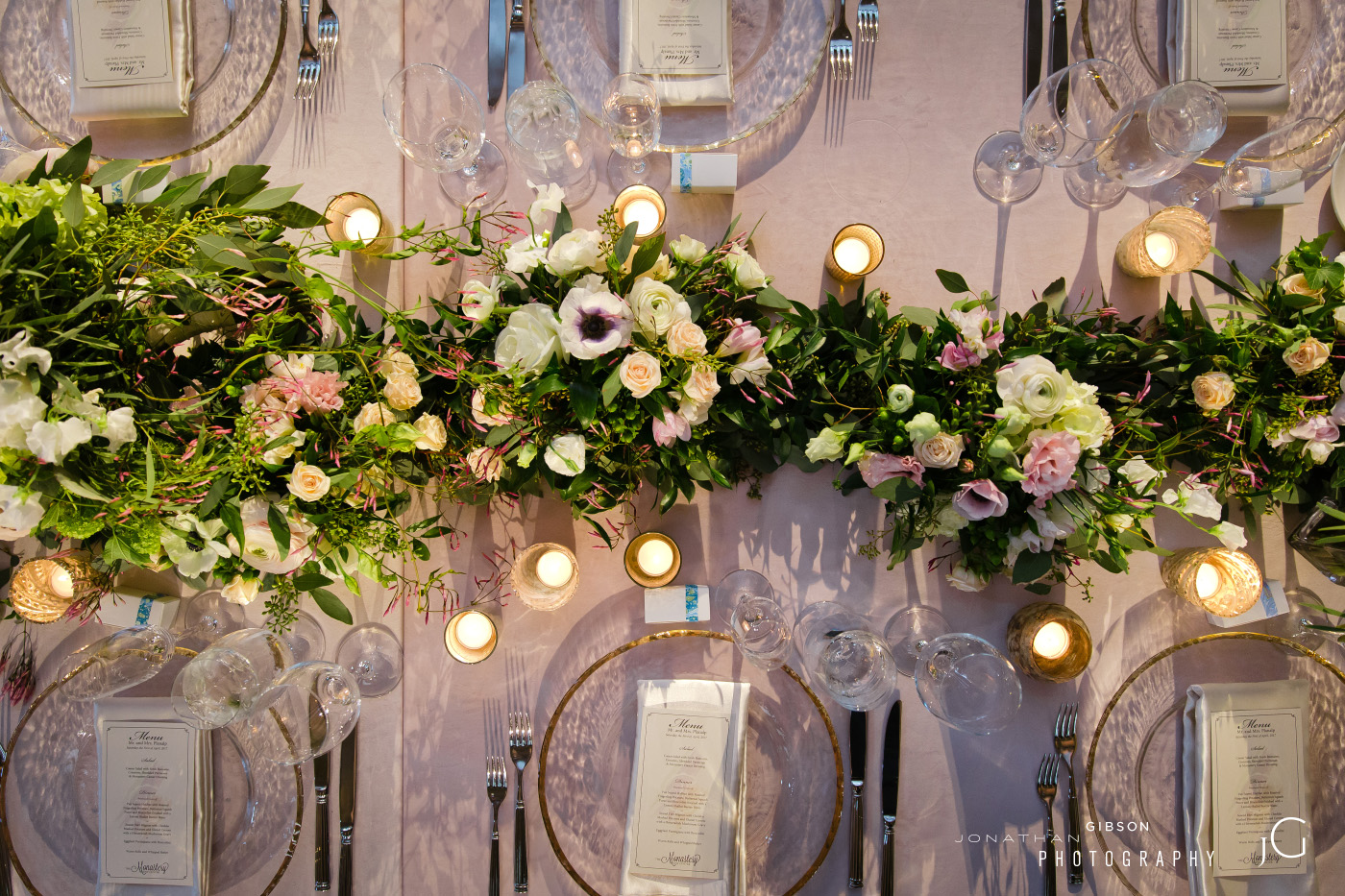 Lush floral table runners from Robin Wood Flowers!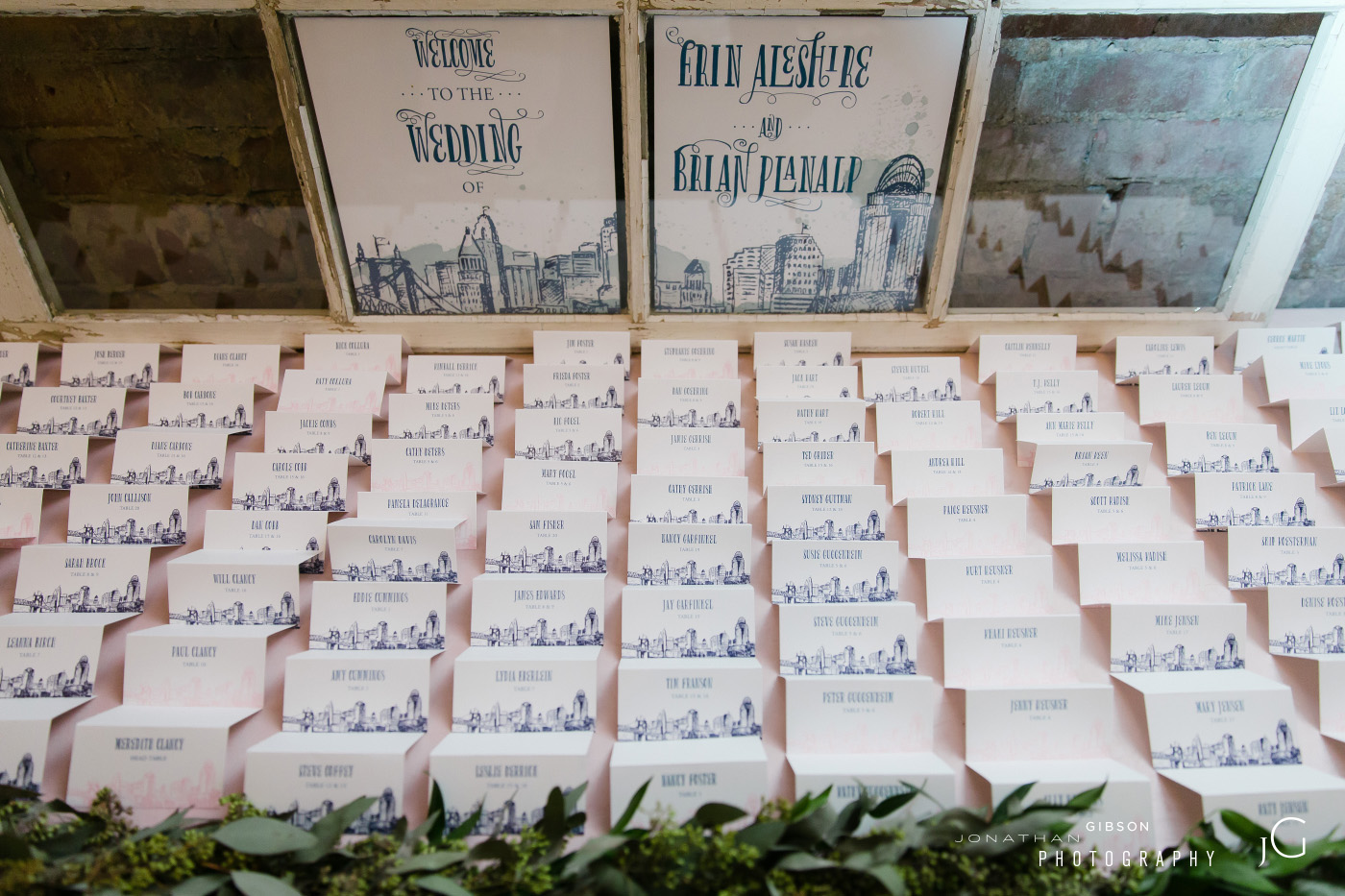 Loved the Cincinnati Skyline on the Escort cards!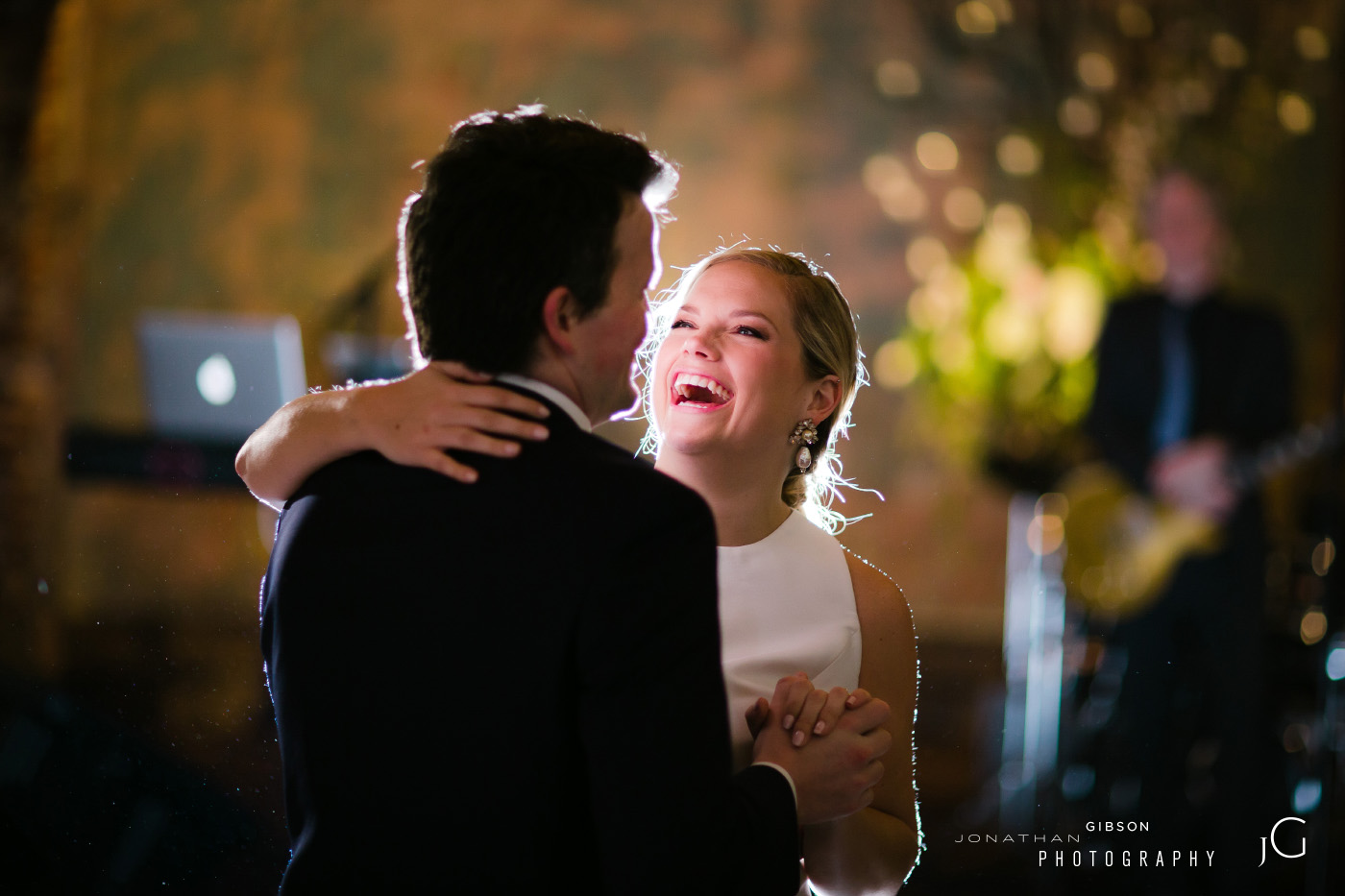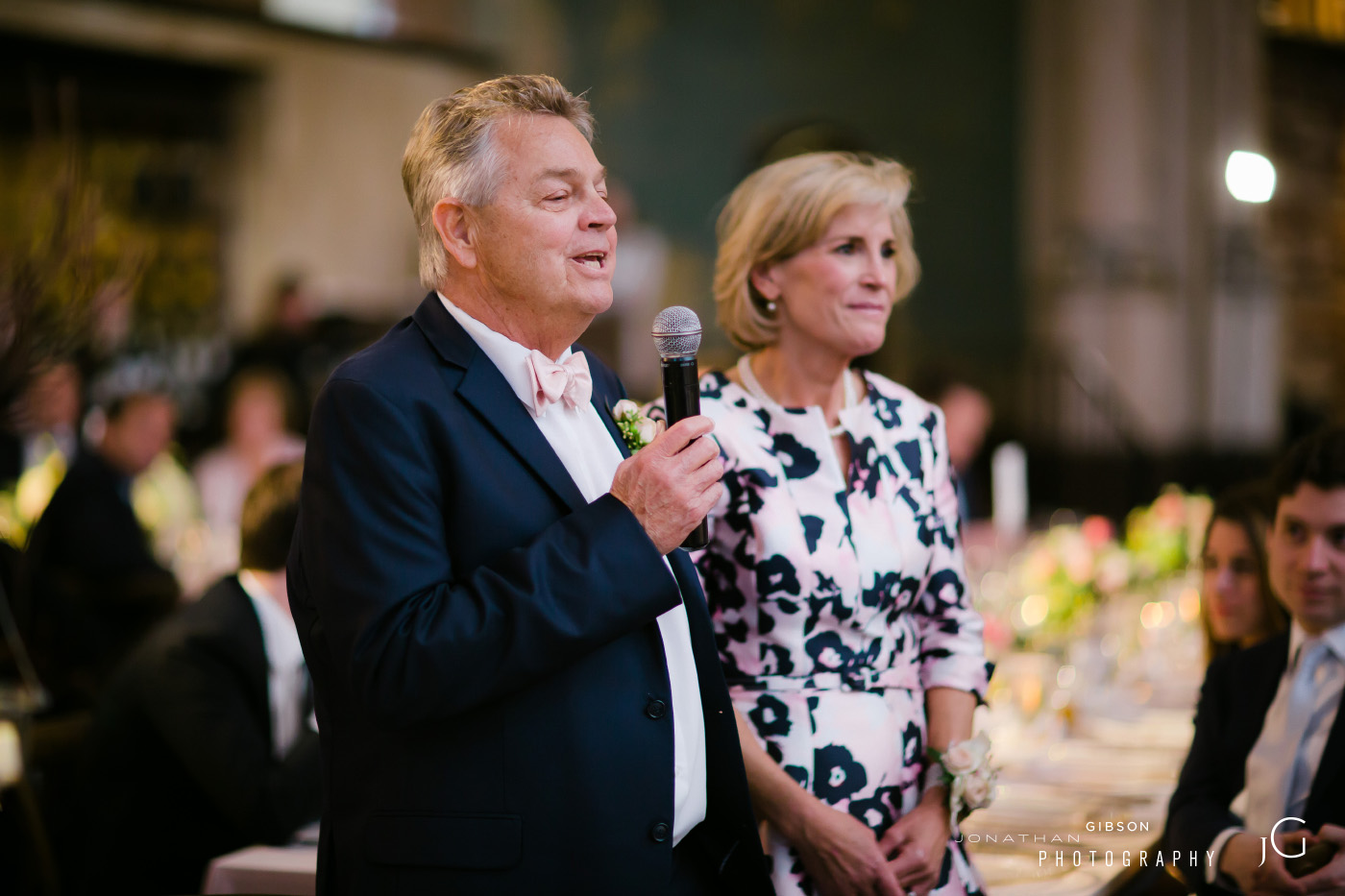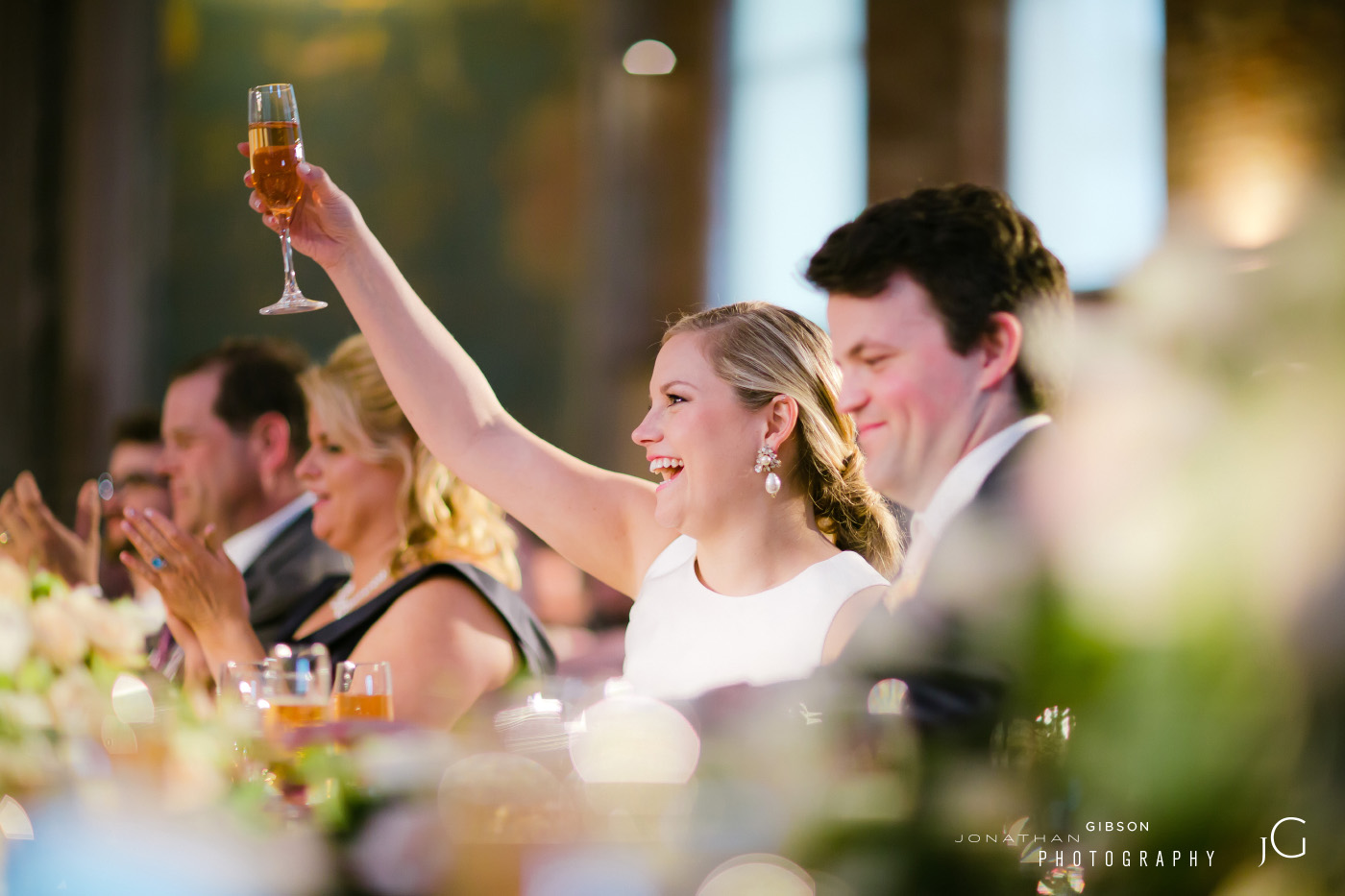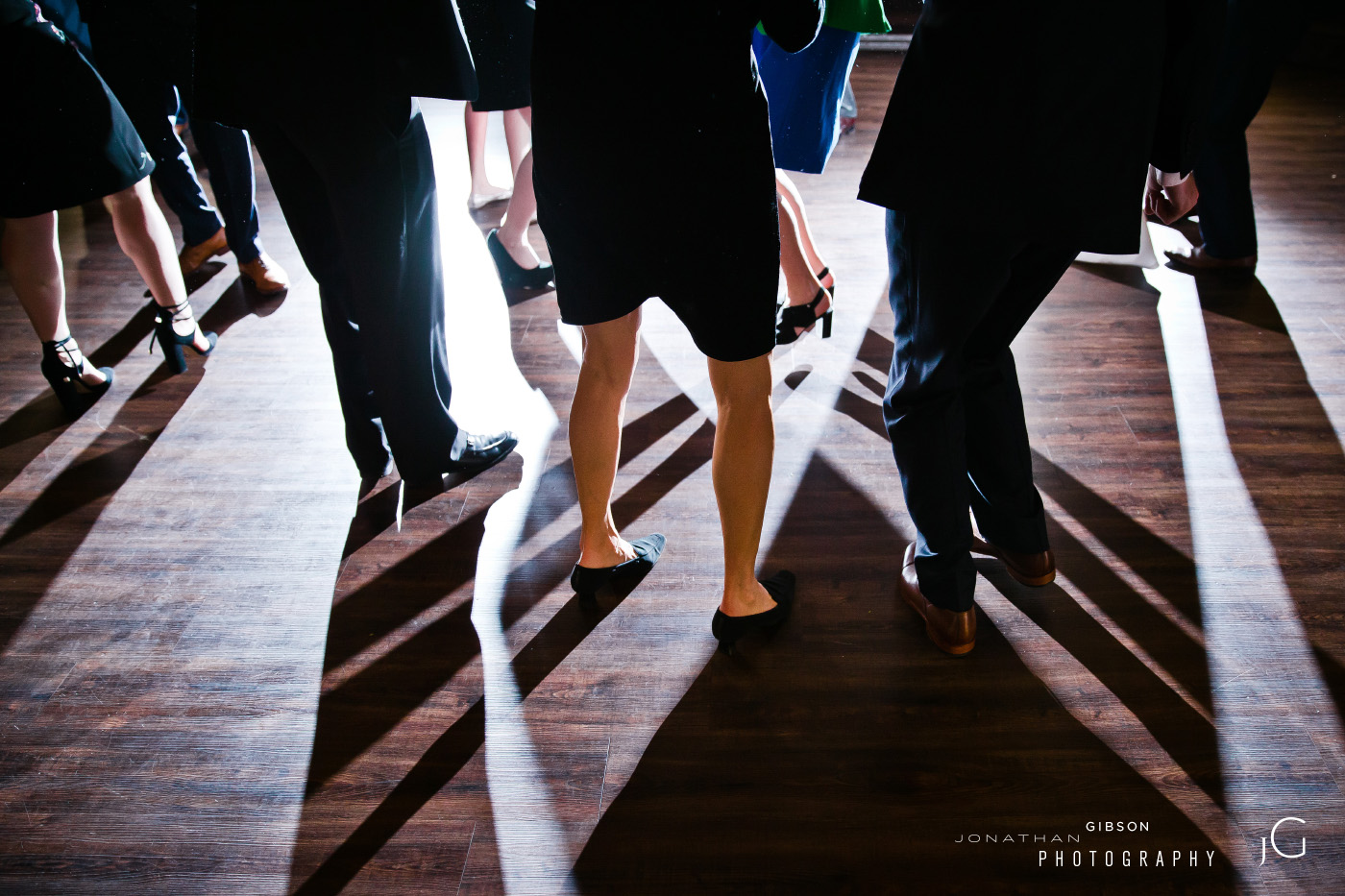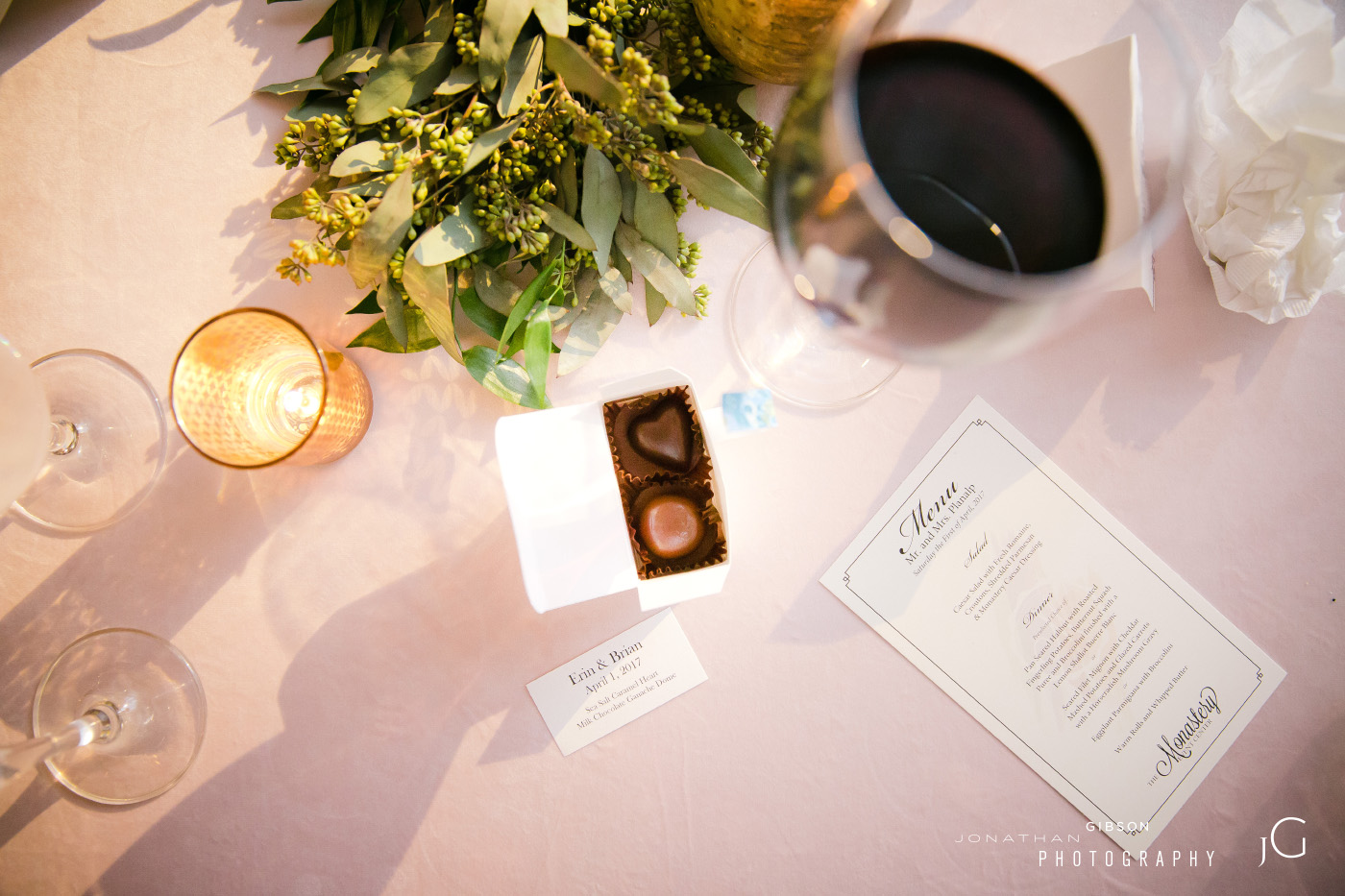 We LOVED the yummy chocolate truffle favors by The Jammery Chocolates & Confections (now available @ OTR Candy Bar)!
And she danced the night away and lived happily ever after.
Thanks to our amazing vendor team: The Monastery Event Center, Jonathan Gibson Photography, Poetic Cinema, Robin Wood Flowers, The Chuck Taylors, All Occasions Event Rental, Brideface, Lyrica, Cake Rack Bakery and Ben Feinberg-Gerner @ the Jammery Chocolates & Confections.