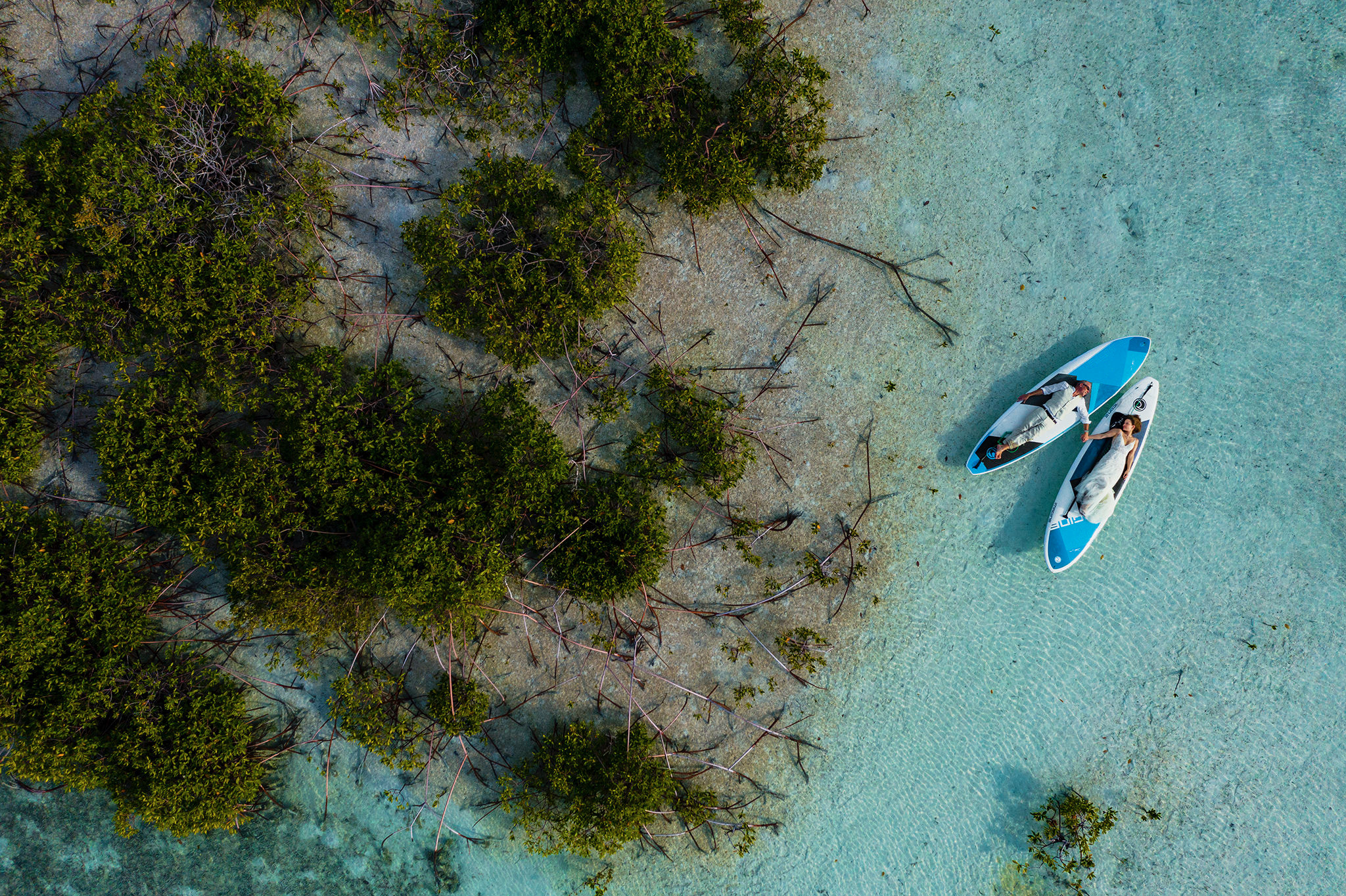 Do you ever wish you could hit the reset button on your DIY vacation? Perhaps you had it all mapped out, and your trip just didn't go according to plan? As IATAN certified travel advisors, we have lots of information to share about the best destinations, hotels, restaurants, and activities for your pre-wedding getaway, bachelor/bachelorette party and/or honeymoon.
Unfortunately, Dan & Stephanie Freemyer did not use a travel advisor to plan their honeymoon – and the results were disastrous!  Lucky for them, they were the winners of the ASTA (American Association of Travel Advisors) "Vacation Do-Over" contest.
"Our goal in this campaign was two-fold," said Zane Kerby, ASTA's President & CEO. "First, we needed to understand the pain points that consumers experience when they book on their own. And second, we want to show the value that travel advisors provide by re-doing one ruined trip in particular for a lucky winner. We're excited to show the meaningful difference a travel advisor can make. I offer a hearty congratulation to the Freemyer family and look forward to watching their journey unfold!"
"We pored over hundreds of submissions to arrive at our decision," said Erika Richter, Director of Communications at ASTA. "It was a difficult decision to make because there are so many bad vacation stories out there! We wish we could re-do them all, but ultimately our internal selection committee decided that the Freemyer family is the winner and we couldn't be more thrilled to see the rest of their journey unfold".
"We're still in shock," said Stephanie Freemyer. "Our failed honeymoon was years ago and there were so many parts of it that were epically bad. People kept telling us, 'it only gets better,' but each day kept getting worse until it literally ended in flames. Now we have two young boys who can join us on this vacation do-over and we're excited to make memories that will last forever. Thank you ASTA!"
Don't make the same mistake as Dan & Stephanie – contact i-do Weddings & Events for all of your wedding-related travel needs!  Click the link below to watch the full story that won the "Vacation Do-Over" contest!
https://www.youtube.com/watch?v=IZWraE1tWaA&feature=youtu.be