There's nothing quite like food when it comes to having a good time at weddings. Sure, music and décor are both crucial as well – but the food is what brings people together in the end.
Food bars are very popular at the moment, and for very good reasons. They are unique, they are delicious, and they can be downright entertaining when you add the DIY factor to them.
What are some of the very best food bar ideas for a Cincinnati wedding? We have gathered them right below – so read on if you need a bit of inspiration.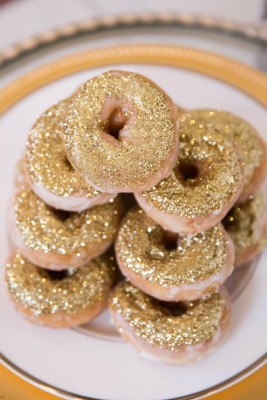 A bacon bar to honor our city's "Porkopolis" heritage. Sweet and savory, paired with chocolate or with pickles, in sandwiches or in cookies, bacon is one of those foods everyone loves. Create a special bacon bar at your wedding and your guests will be absolutely delighted with the idea!
A home-made from scratch pie bar. Planning a Southern or rustic-chic wedding? Well, pies will always be the kind of dessert everyone knows and loves – so why not bring together a variety of pies and invite your guests to grab a bite? They won't say "no", that's for sure!
An oyster bar. If you want your food bar to be really well-suited for an elegant wedding, plan an oyster bar. This is the kind of snack people will definitely love indulging in!
A soft pretzel bar. Pair delicious Servatti's soft pretzels with tasty toppings and you have a snack everyone can genuinely enjoy! Organize a special pretzel bar at your wedding and your guests will surely line up to get some pretzel-y energy for the dance floor!
Looking for a wedding planner who will always go the extra mile for you? Contact I-Do Weddings & Events in Ohio and you will never regret having chosen us as your wedding planning helpers!