For many brides, rain is the worst thing that could happen on their wedding day. Unfortunately, it is also the hardest to predict it, especially with a lot of months ahead of the wedding date. So, all that you've got left to do is to…embrace the rain and make the most of it.
How to stop rain from being an issue on your wedding day? Here are the most important tips to keep in mind: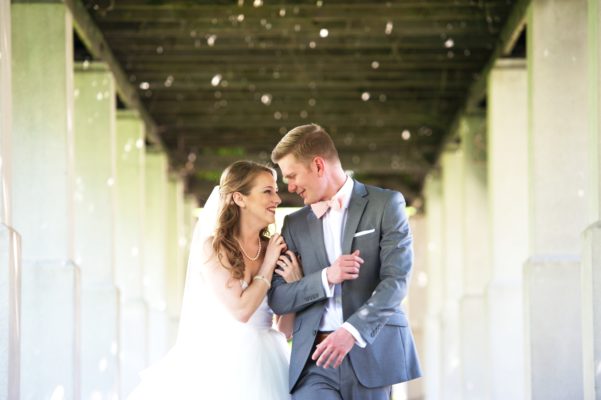 Be prepared. If it's a couple of weeks to the Big Day and you see rain in the forecast, be sure to prepare yourself for it. Buy a pair of cute welligntons, learn how to pull your skirt in a way that will not allow rainy streets to ruin it, get a pretty umbrella, and cover yourself up with the nicest, most beautiful jacket or capelet you have ever owned. You're ready to face the rain!
Yes, you should totally take the photos! Just because it rains, it doesn't mean you have to skip your wedding photo session. In fact, it will be even more impressive! Ask your photographer to shoot unique photos of you and your loved one in the rain – these pictures will look so unique and amazing!
Be sure your guests are guarded from the rain too. You should always have a Plan B in store, particularly if you want to have an outdoor wedding. A wedding tent or an indoor venue will save everyone from the rain! Plus, serving hot drinks and offering an entertaining atmosphere will surely make everyone forget about the clouds outside!
Looking for a wedding planner ready to really go the extra mile for your wedding and for your happiness? Contact I-Do Weddings & Events – we will make sure your Big Day is absolutely flawless!