Let's face it: weddings are nothing short of expensive and most brides and grooms want to save as much money as possible without compromising on the uniqueness of this huge event in their lives. The great news is that you can save money and still have that utterly gorgeous dream wedding you've always wanted.
How to save smart at your wedding? Here are some useful ideas on how to plan the perfect wedding budget: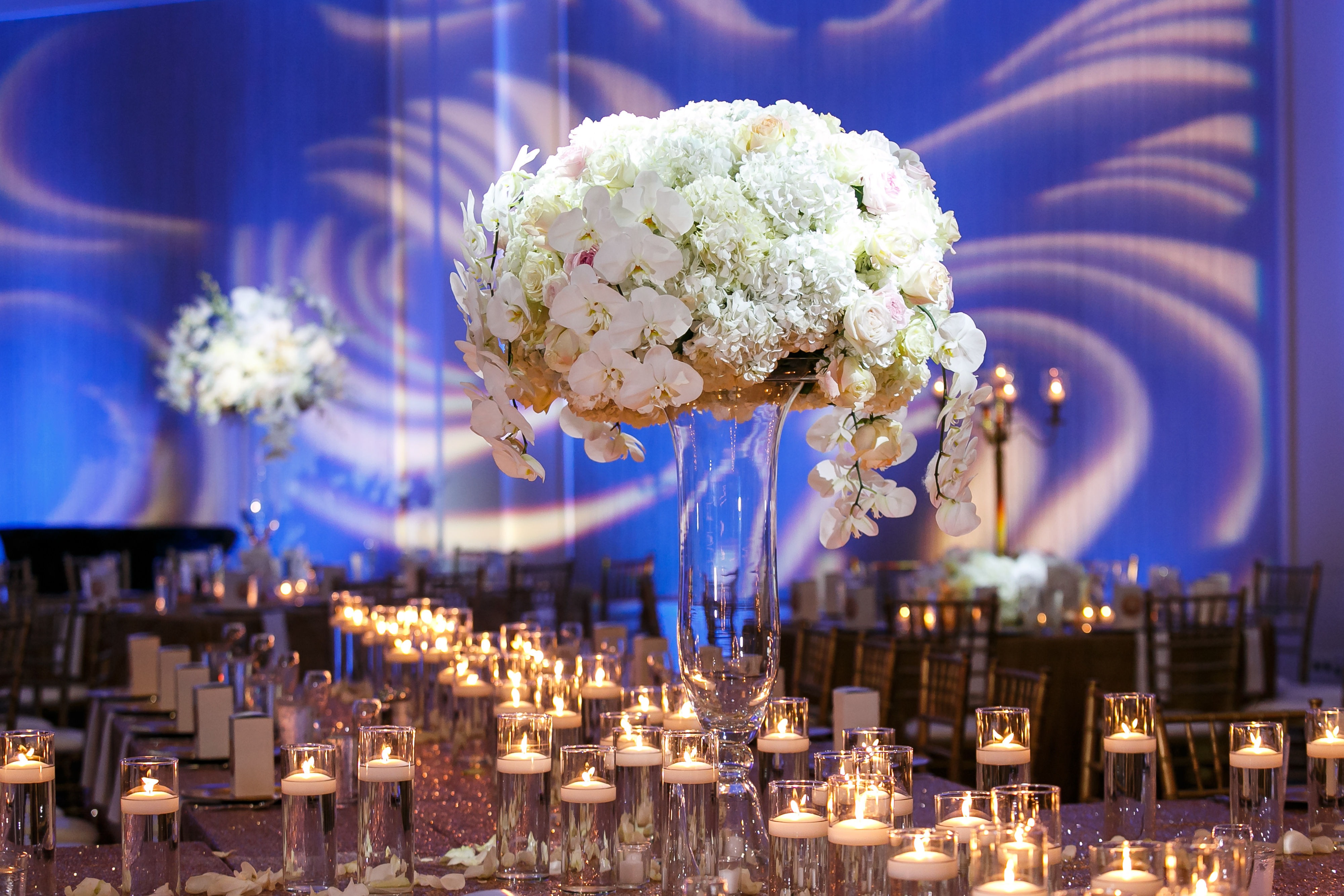 Work with your wedding date. Everybody wants late spring and summer evening weddings – and this is precisely what makes them so expensive. Choose to go slightly off-season and you will create an event that's more unique and less expensive. Likewise, weddings on Saturdays are often pricier than weddings on Fridays or Sundays.  Finally, consider having a daytime "brunch" wedding – this will save money on both the food and alcohol.
Set your priorities straight. Want to create wonderful memories from your wedding? Choose the elements you really care about and splurge on those, while saving on everything else. For instance, if you want your guests to have a great time, invest in delicious foods and good music, while keeping your wedding flowers and décor local, low-key, and seasonal.  Candles provide an affordable yet still elegant alternative to flowers as in the photo above.
Add that one element that's totally unique – such as a lush dessert table. Even the simplest wedding can be instantly "upgraded" with such an element. Plus, a beautiful and tasty wedding dessert table doesn't have to cost a fortune either –it's all about creativity and uniqueness!
Looking for a wedding planner who can really help you plan your dream wedding and stay well within your budget? Contact I-Do Weddings & Events and allow us to be the ones who stand by your side in planning the most perfect Big Day ever!