Creating beautiful wedding design is very important for brides and grooms who want their wedding ambiance to be truly amazing and unforgettable. Yet, planning the perfect wedding décor can be quite difficult, especially with the wide range number of choices available these days.
How to do it? Here are some tips to help you have a really beautiful wedding.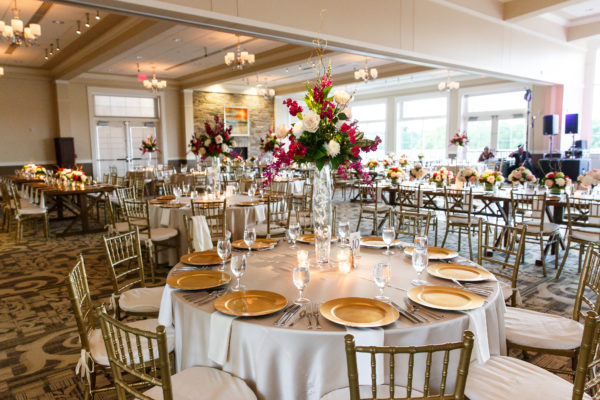 Charger plates. Want to add dimension and shine to your wedding table arrangements without much effort (and definitely without a very generous budget)? Charger plates can do this for you! Classic, stylish, modern and timeless at the same time, charger plates are a touch that will instantly "boost" your wedding décor, even if everything else is very simple.
White stationery. Of course, you can have really intricate day-of stationery. But what if you want to save money and still have superb place cards? Invest in pretty calligraphy and good paper, and don't focus so much on the shape of the place cards. A unique touch (such as a scalloped border) can make your stationery stand out in the prettiest of ways!
Rose gold sequins. Rose gold has been a huge trend in the past couple of years – and if you combine this trend with that of the sequins, you can add a lot to your entire wedding décor. For instance, you could cover naked, wooden tables with a pretty rose gold table runner – it's simple, it's elegant, and it's really unique as well!
Looking for the most dedicated wedding planner you have ever met? Contact I-Do Weddings & Events and we will make sure to provide you with the best planning services out there. With us on your side, your Big Day is bound to be the most memorable event your guests have ever been to!
Ceremony & Reception Venue: Cooper Creek Event Center @coopercreekeventcenter
Photography: Laura Leppert @leppertphotography
Florist: Adrian Durban @adriandurban
Cake: Bonbonerie @bonbonerie