Your wedding cake may be just the dessert you bring to your Big Day – but it is very frequently perceived as a true centerpiece of the entire reception. Thus, it is perfectly natural to want your cake to look fantastic.
How do you choose your wedding cake according to your wedding theme? We have some ideas for you – so read on and find out more.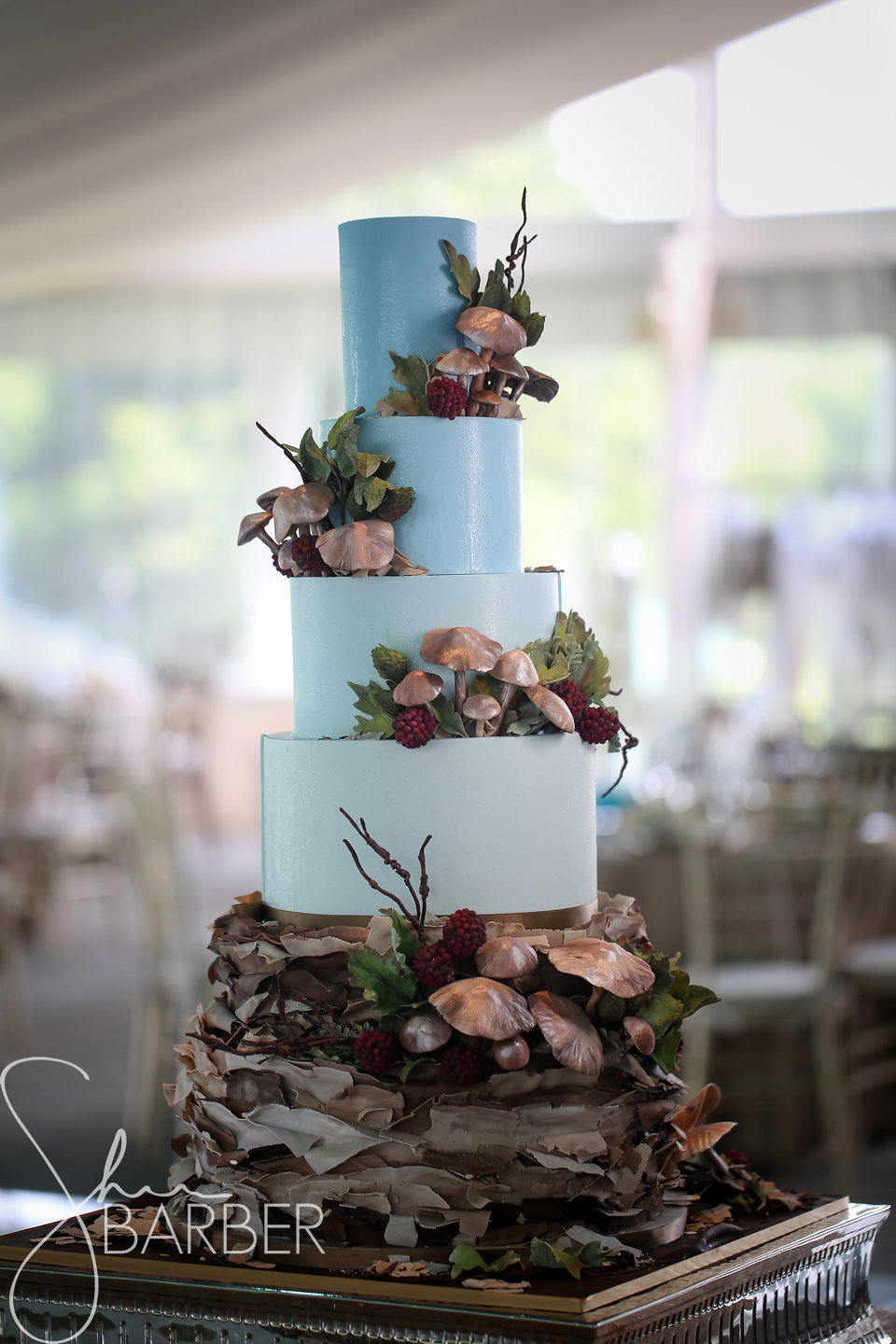 Mountain or forest-themed wedding. Planning a wedding up in the mountains, or even in a forest area? Borrow some of these natural beauties and bring them into your wedding cake. For instance, you could have your pastry chef create a chocolate cake circled by darker-colored ladyfingers (they will look like little wooden logs – perfect for your wedding location!).
Luxury winter wedding. The Winter Wonderland wedding theme has been around for quite some time – but if you got tired of white and ice blue, you might want to step it up a notch and include silver in the mix. It looks so beautiful and elegant it's impossible to resist it! For instance, a three-tier wedding cake with a middle tier covered all in silver will look elegant, simple, and truly special!
Ethnic inspiration. Do you want to celebrate a certain ethnicity? If you know people generally associate your cultural background with specific patterns, you could decorate your cake that way. You don't have to create an ultra-colorful cake if you don't want to – a simple, white cake, with a 3D white pattern, will look more than amazing!
Looking for a wedding planner in Ohio? Contact I-Do Weddings & Events right now. We're here to help you have the marvelous wedding day you and your love story deserve – so trust this special event to us and you will not regret it!