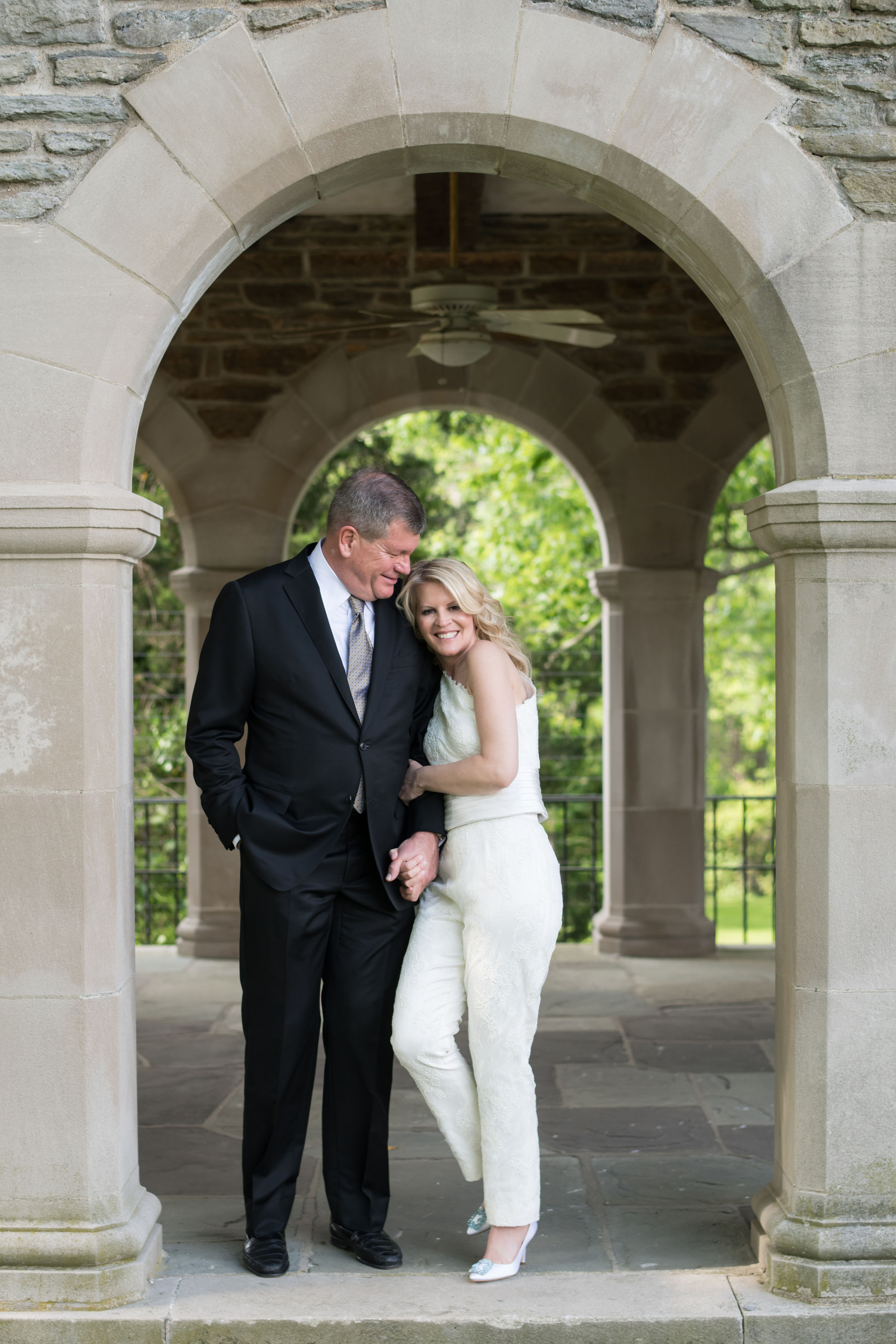 What can I say about Wendy & Dave's wedding?  In a word, it was simply EPIC.  We had the freedom to really explore and develop Wendy's desire for a wedding inspired by her love of all things "mountain chic".  The flowers she requested were quite unusual for our area, so much of what she wanted had to be flown in from out west.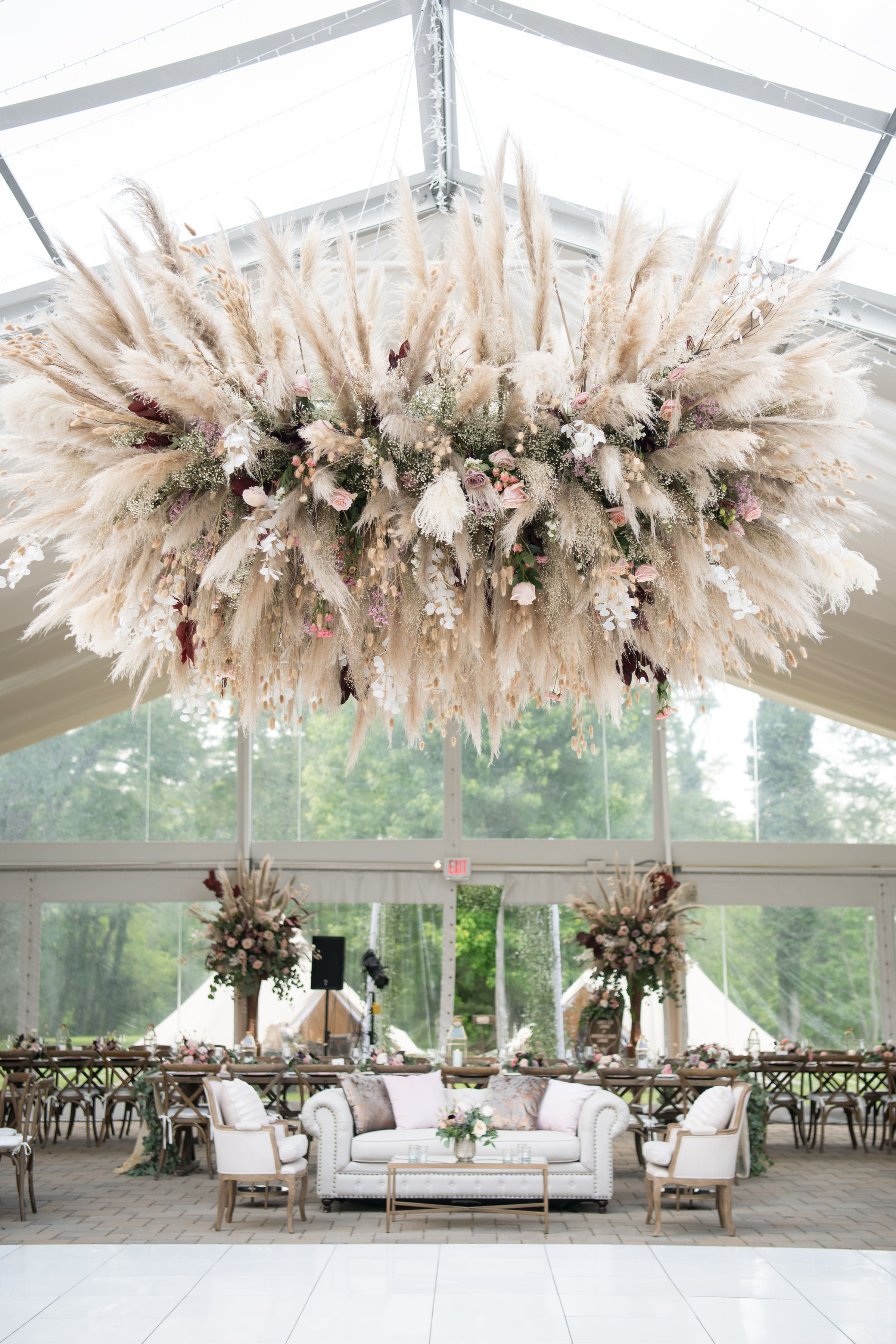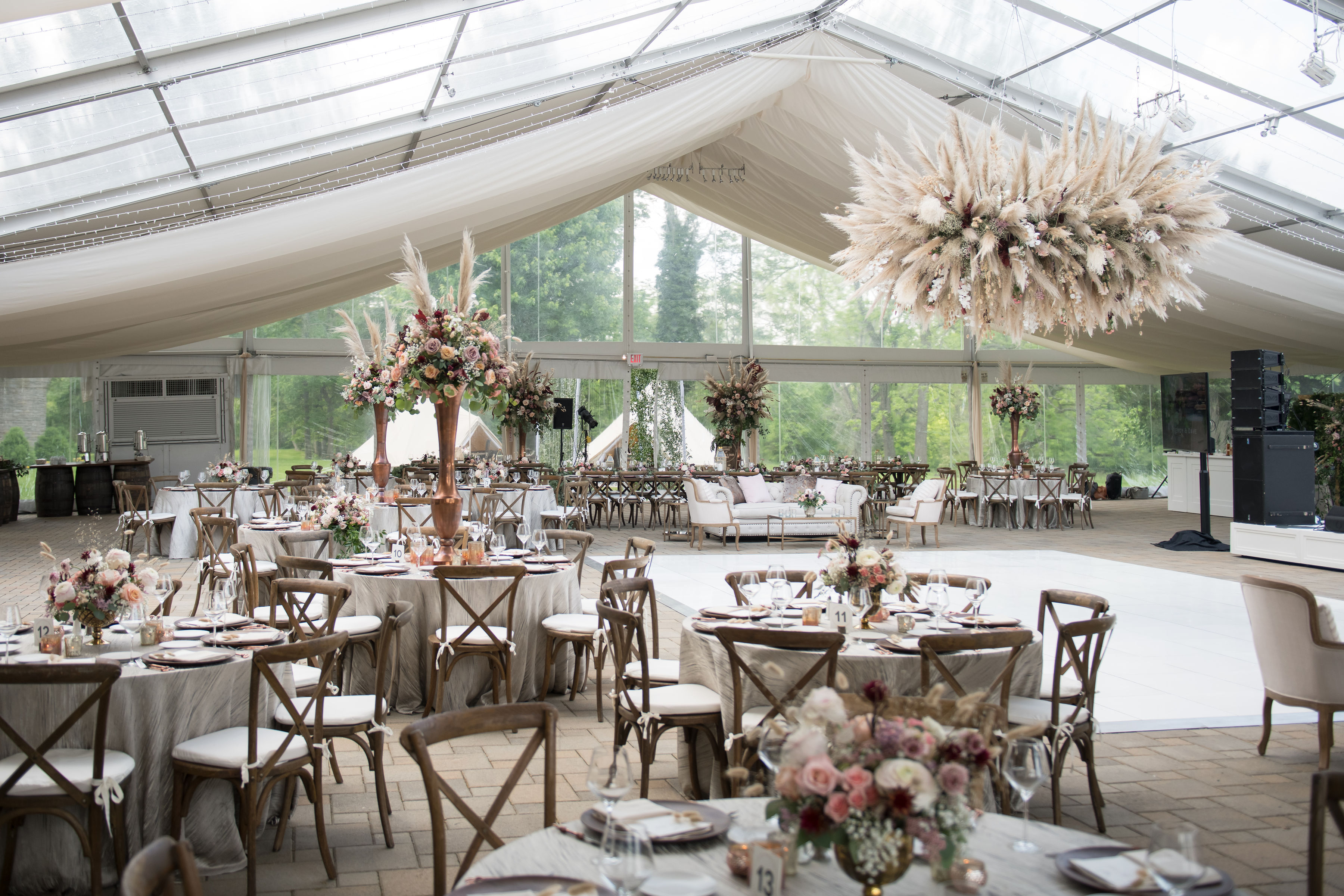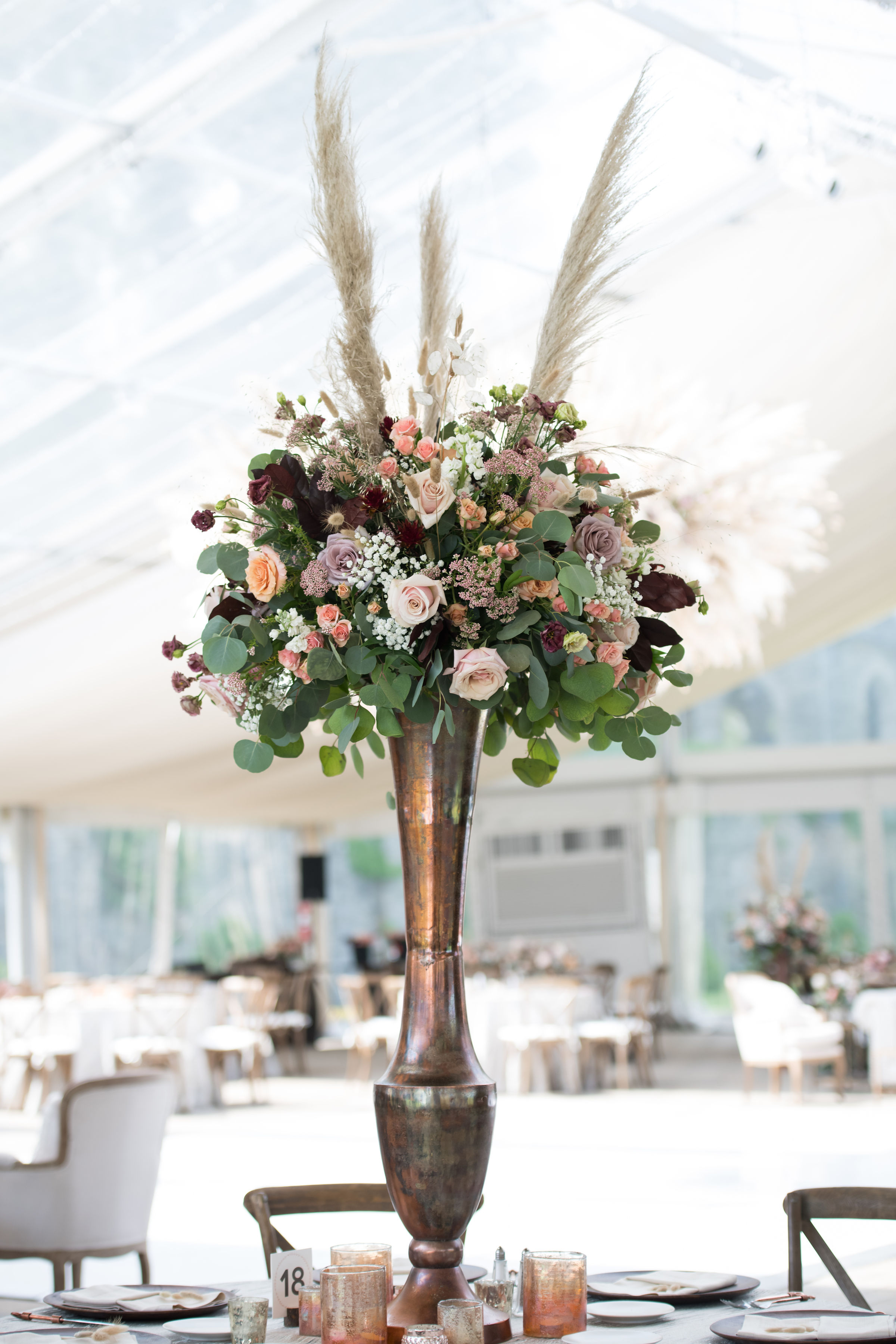 Wendy & Dave loved the idea of separate special "lounges" for their guests.  We had a bourbon and cigar bar for the gentlemen, but the real hit was the ladies lounge where guests could pop in for a quick make-up or hair touch up!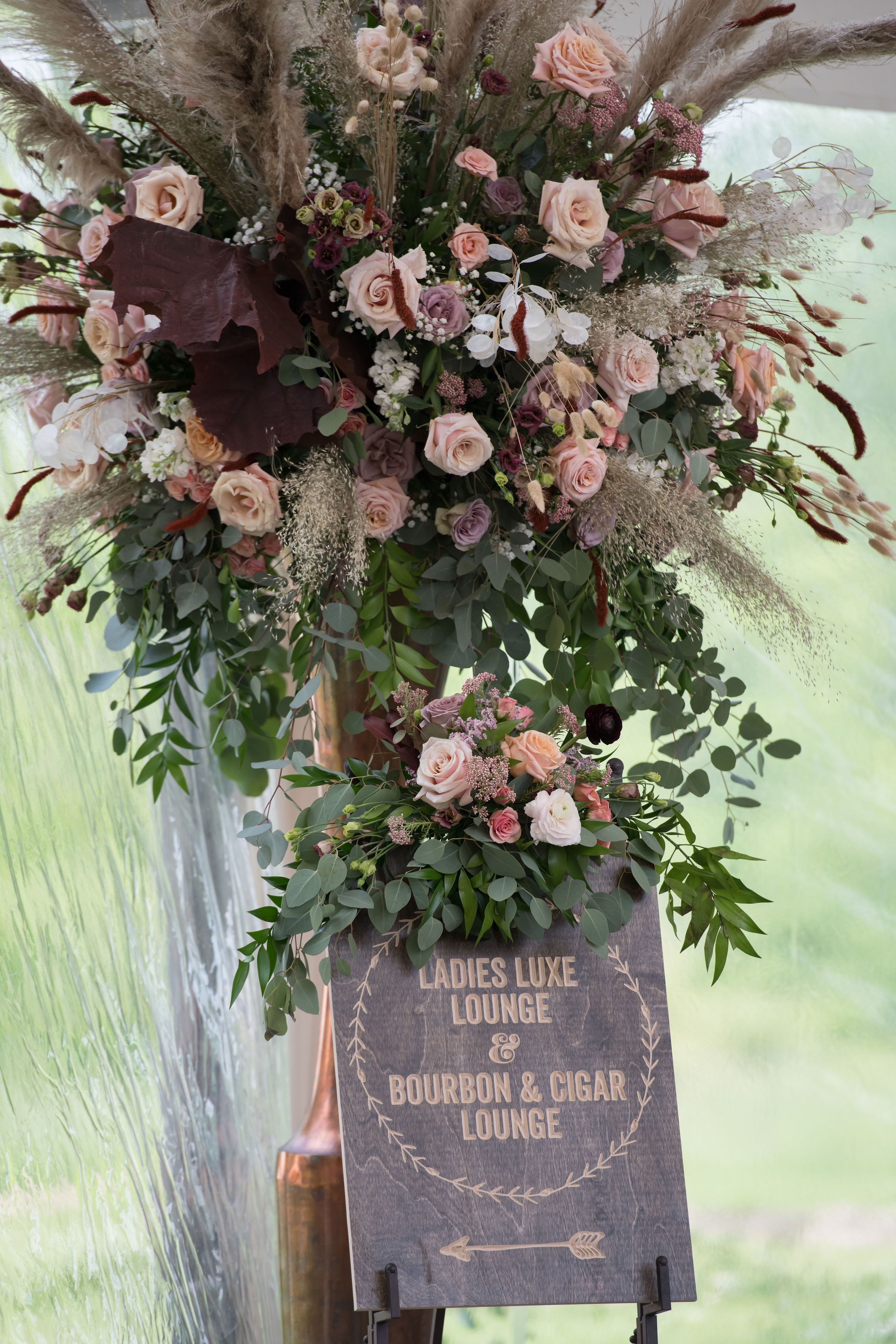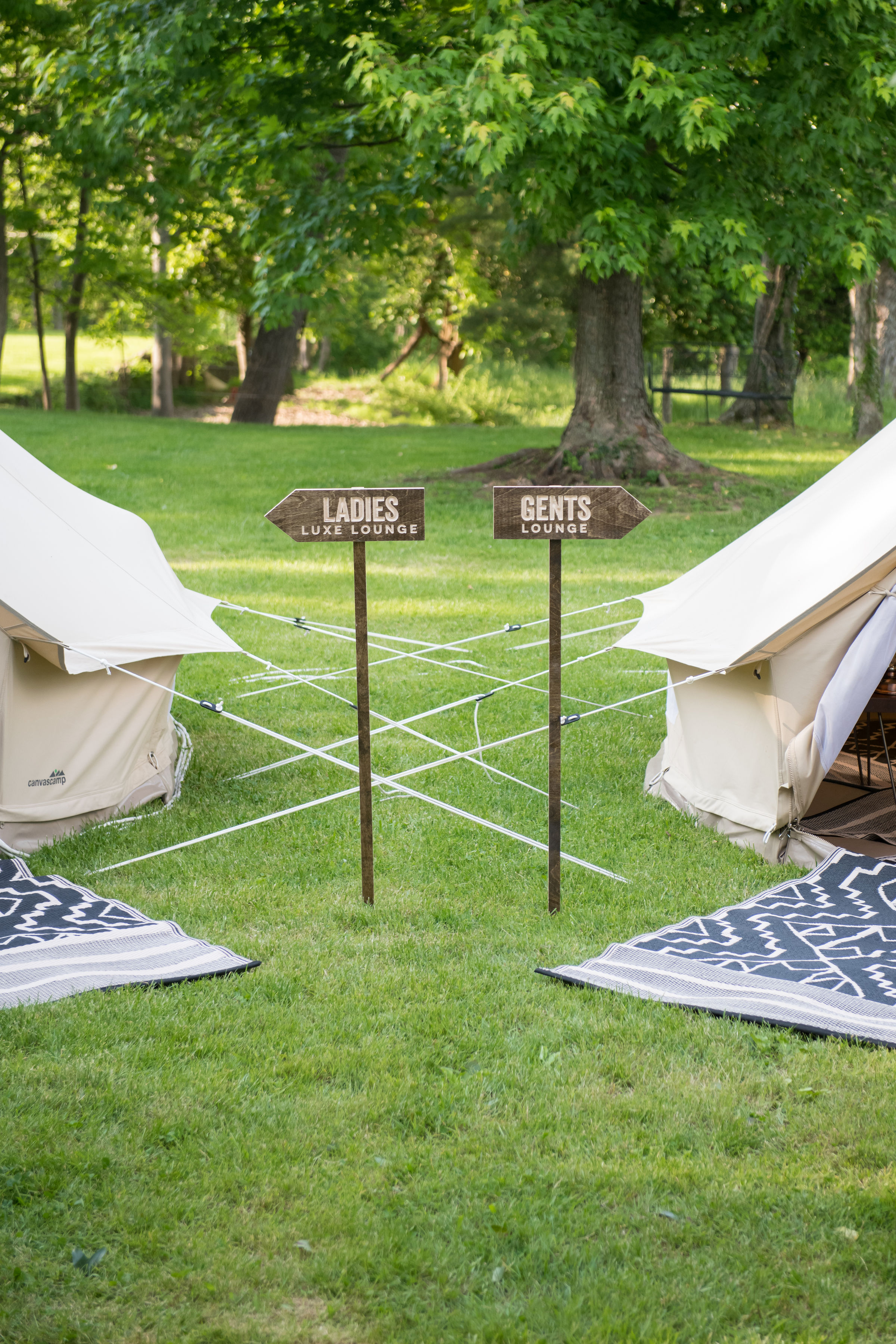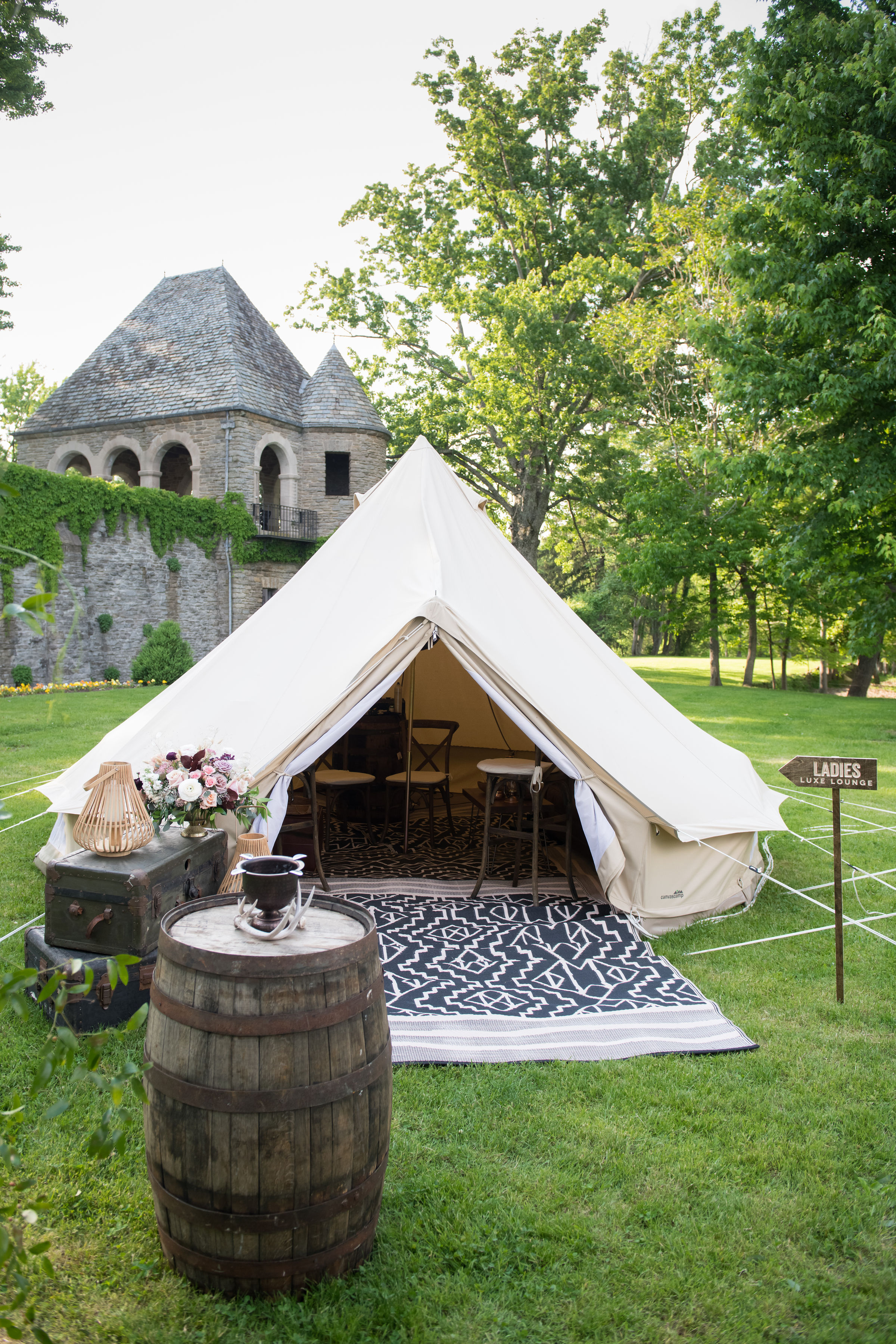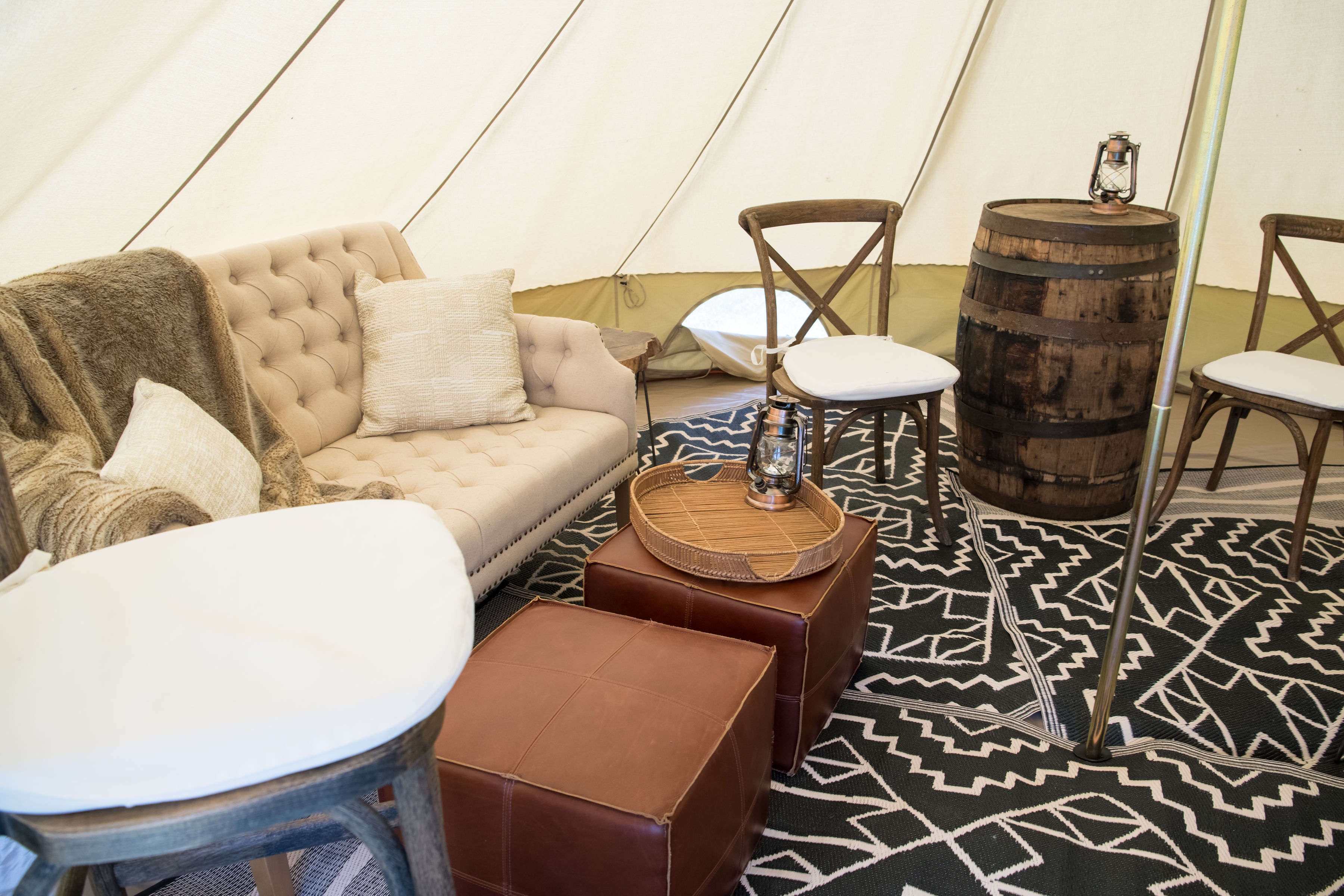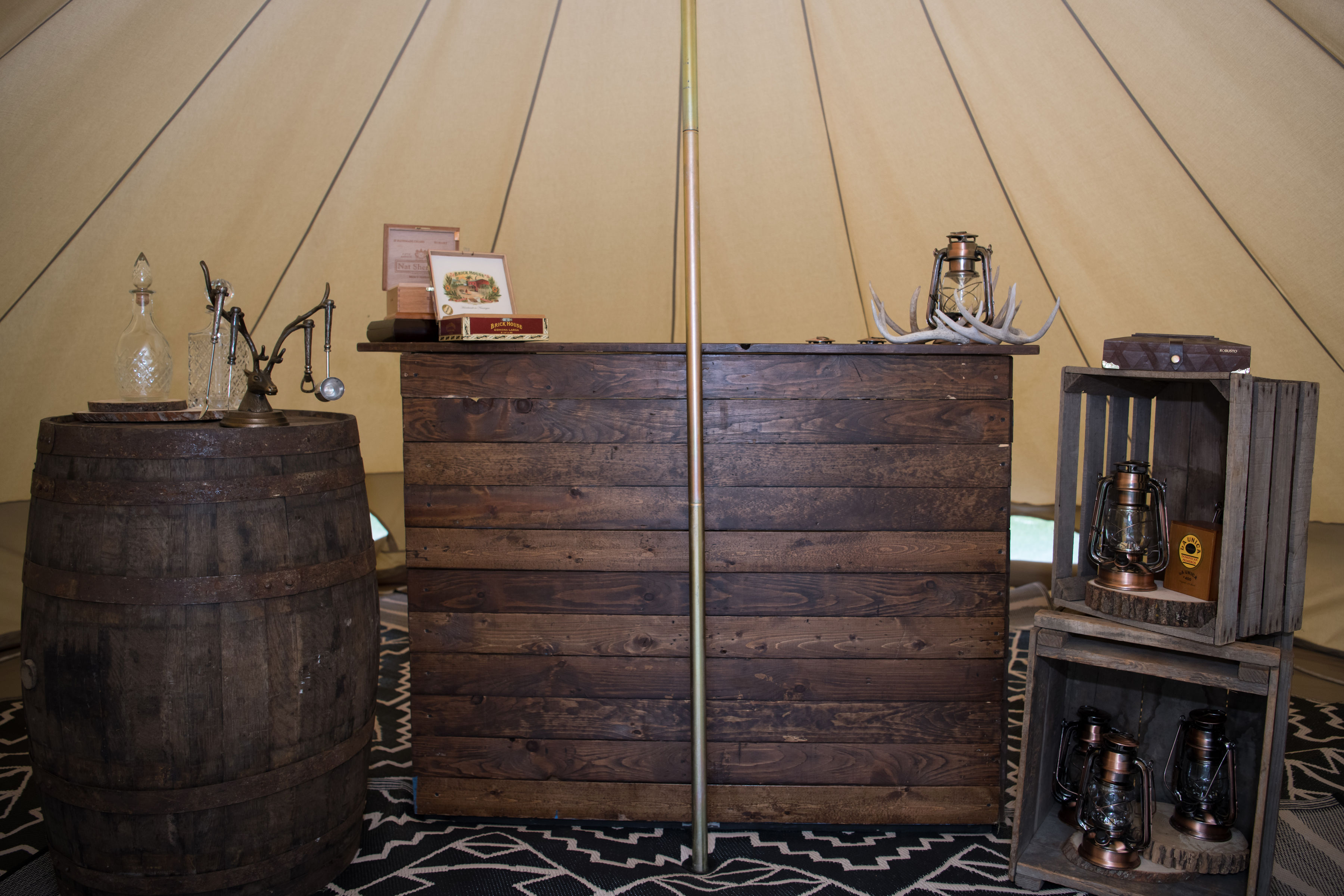 My personal favorite was the champagne wall that greeted guests as they entered the tent.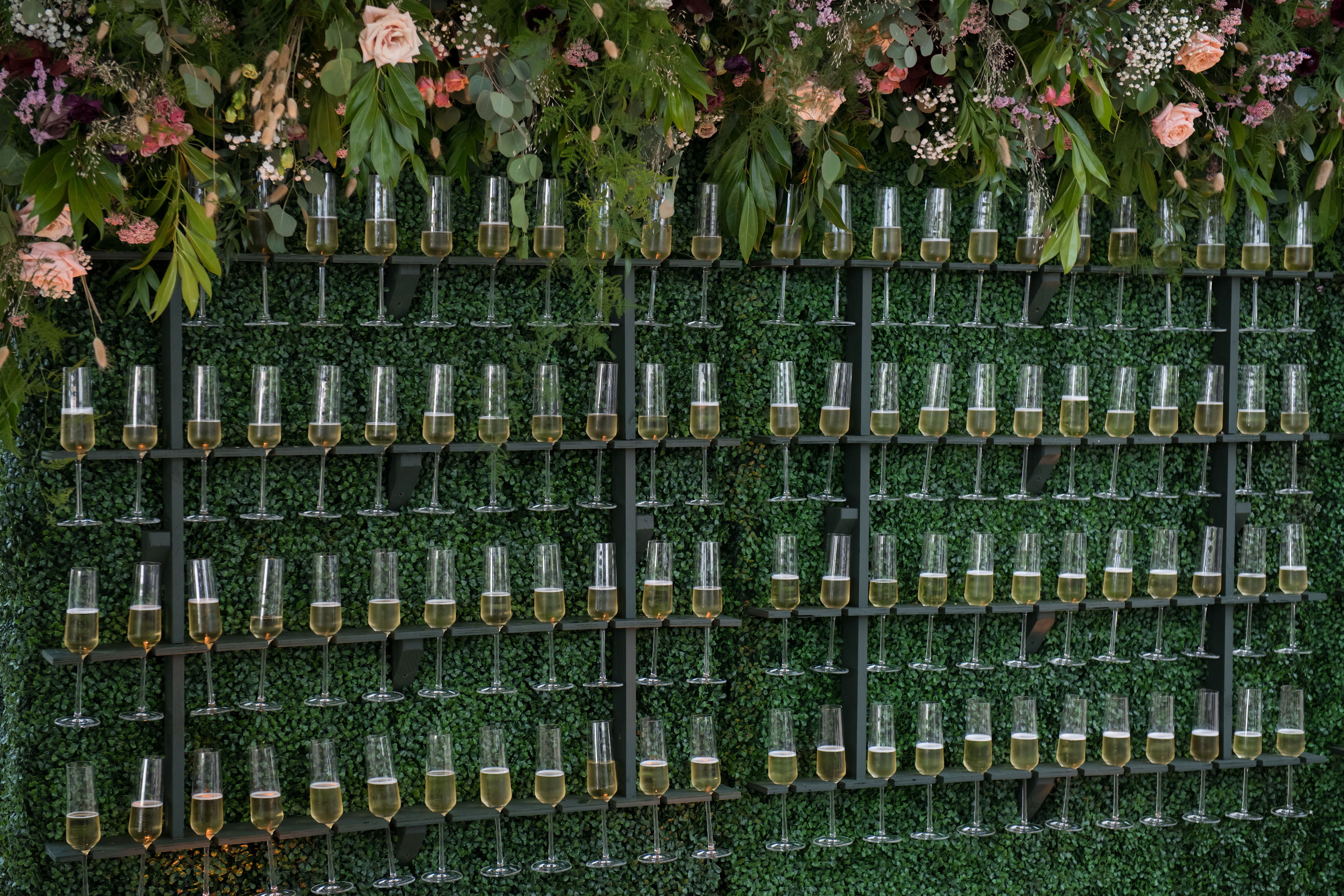 The entertainment was outstanding as well.  Guests were serenaded by opera singers during the first course.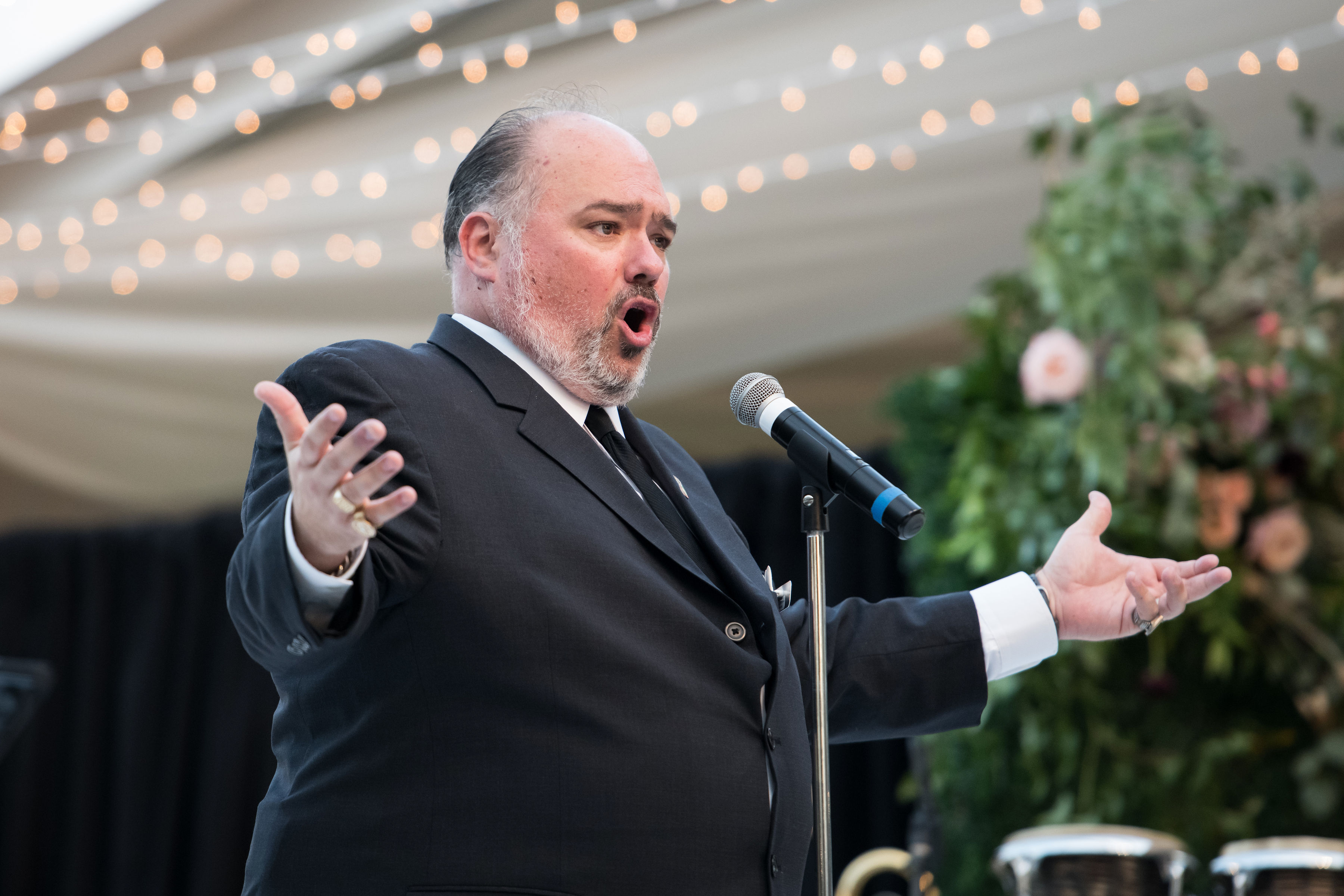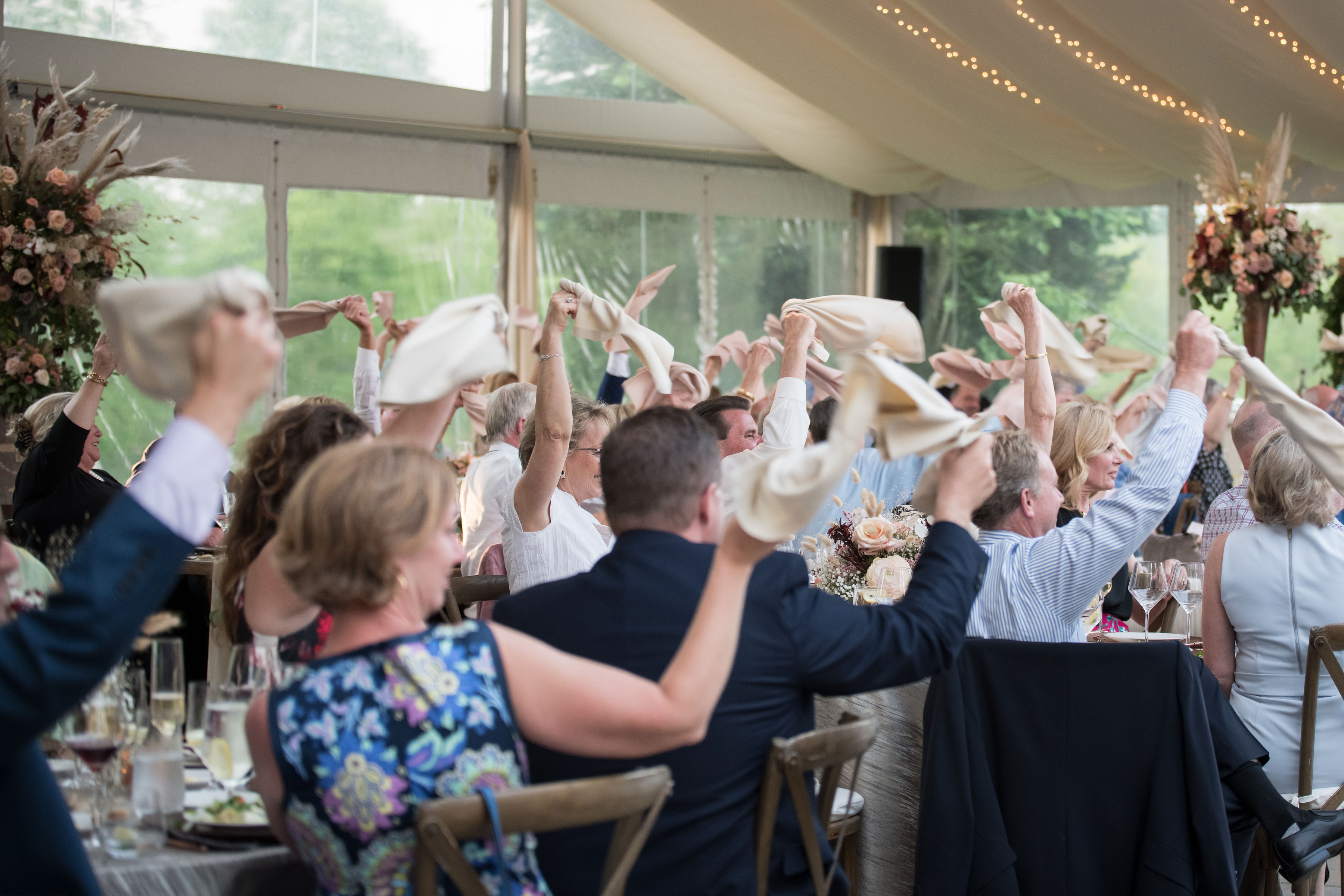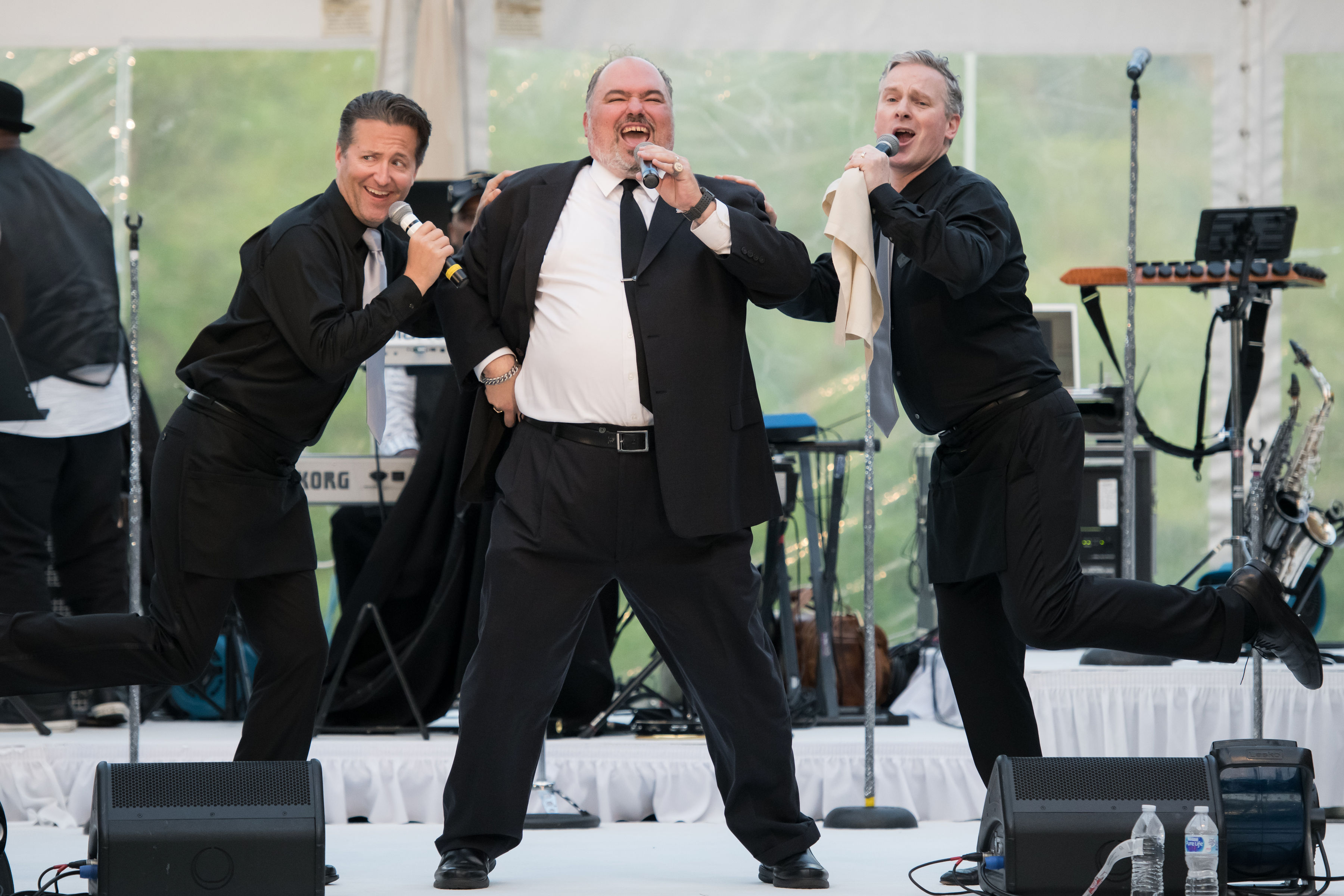 As the sun went down, the dance floor heated up.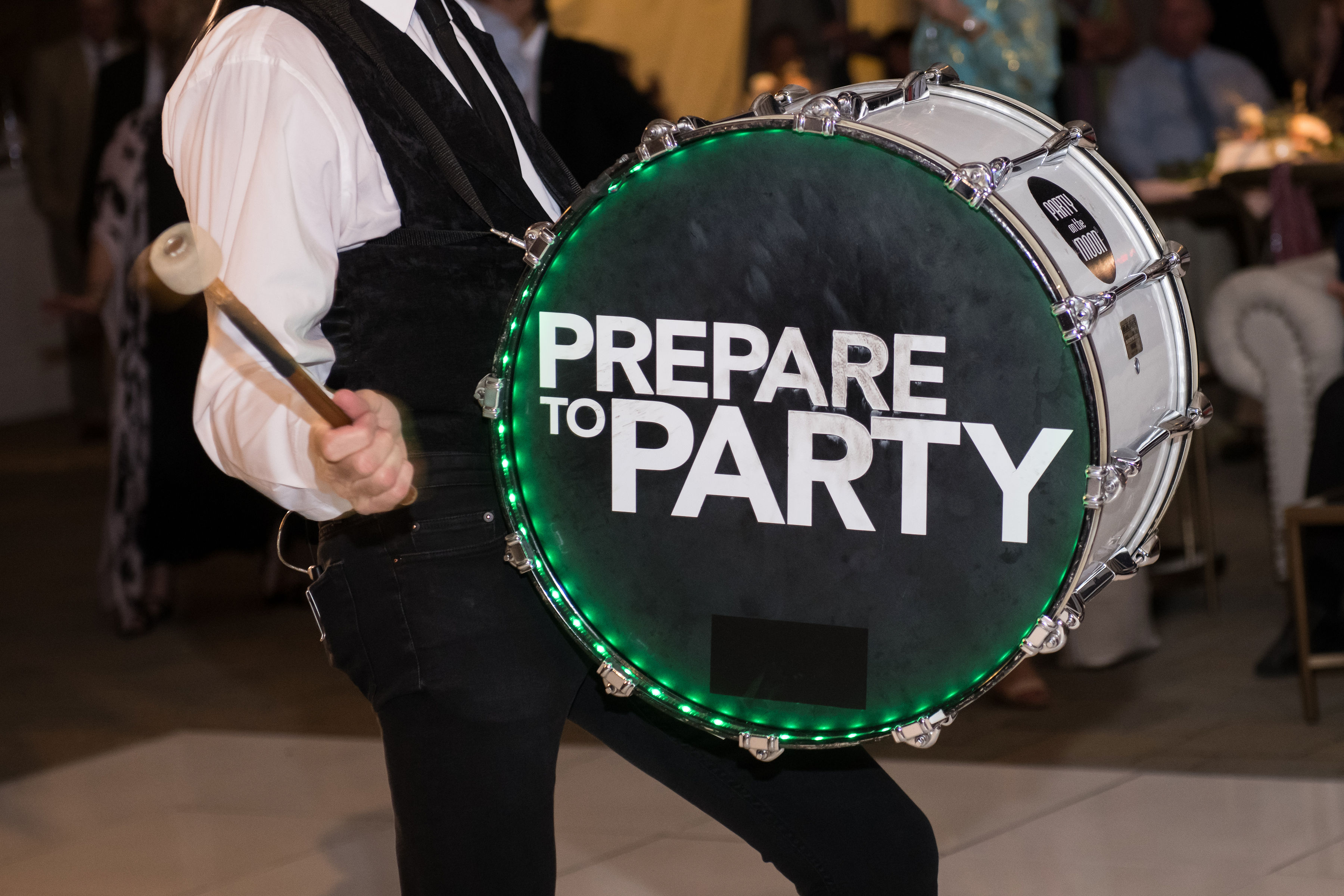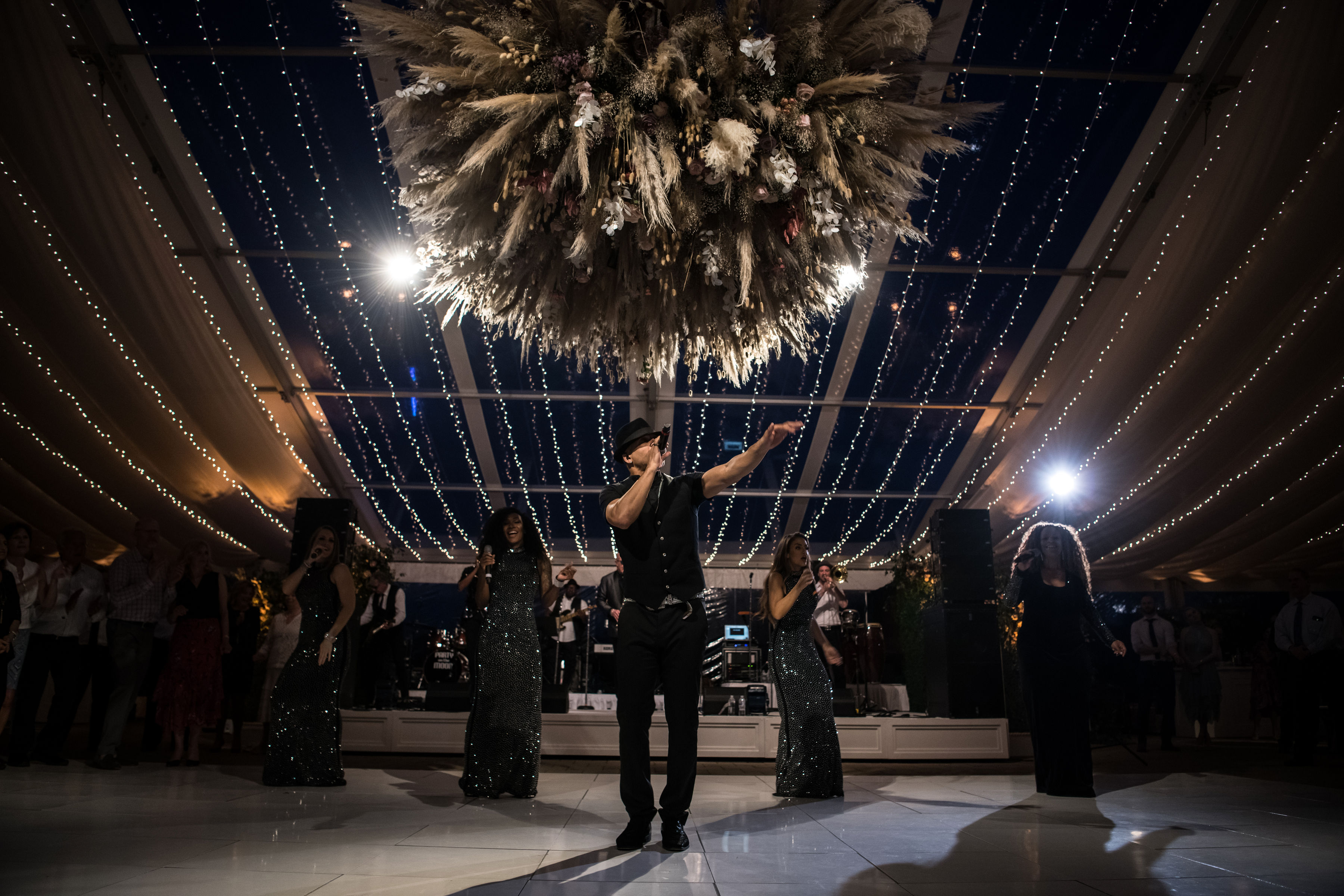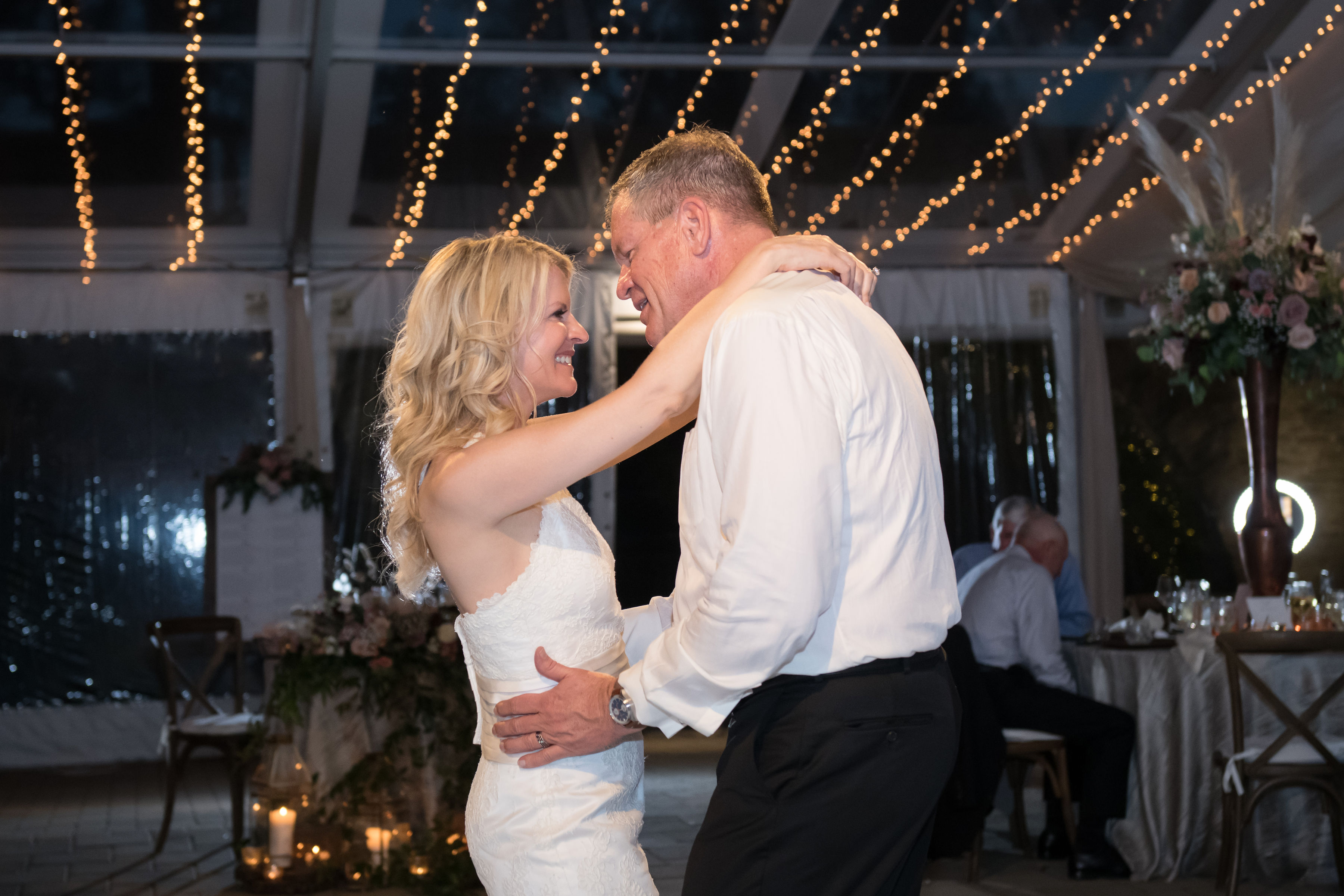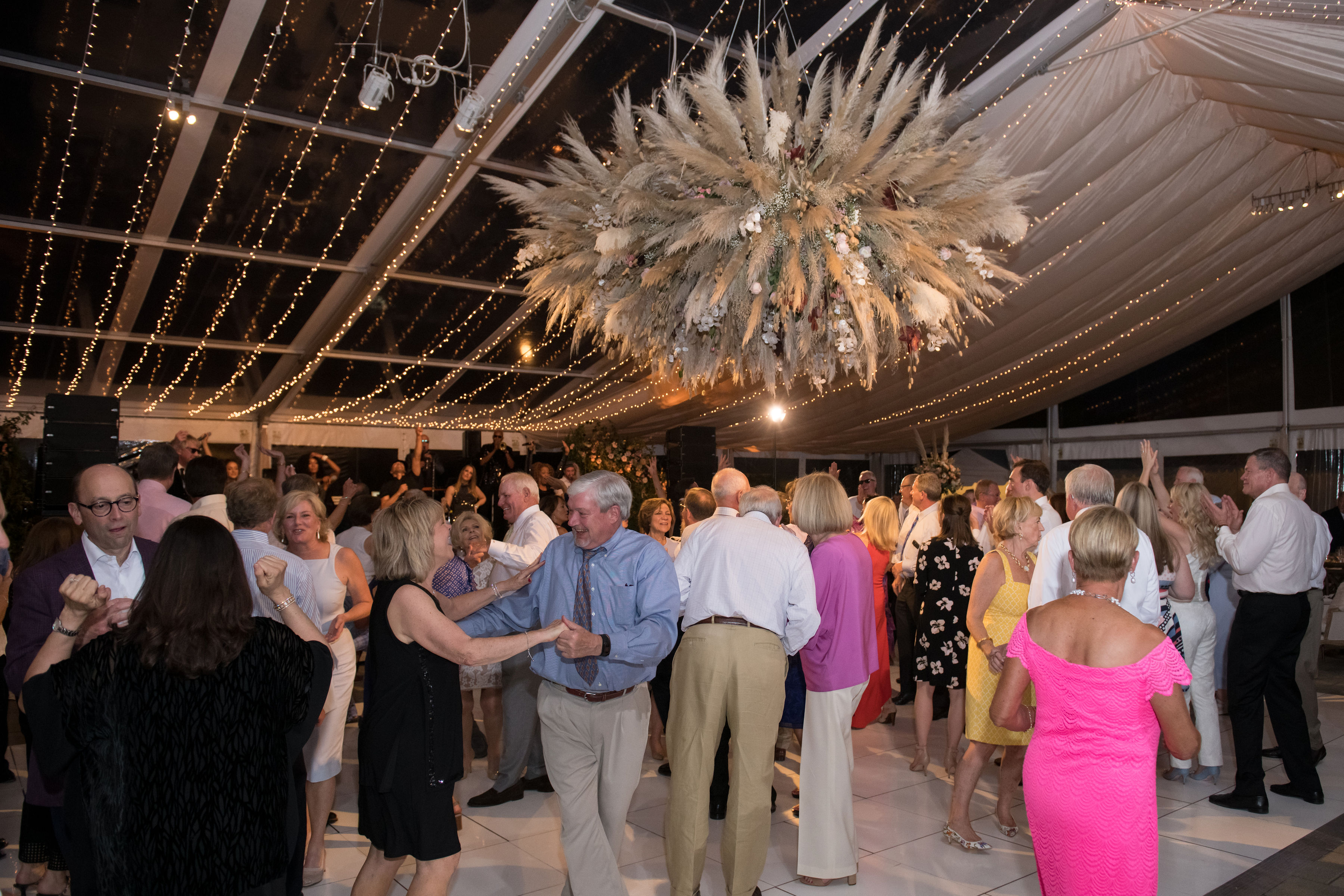 To top it all off, we had the most beautiful moon I have ever seen!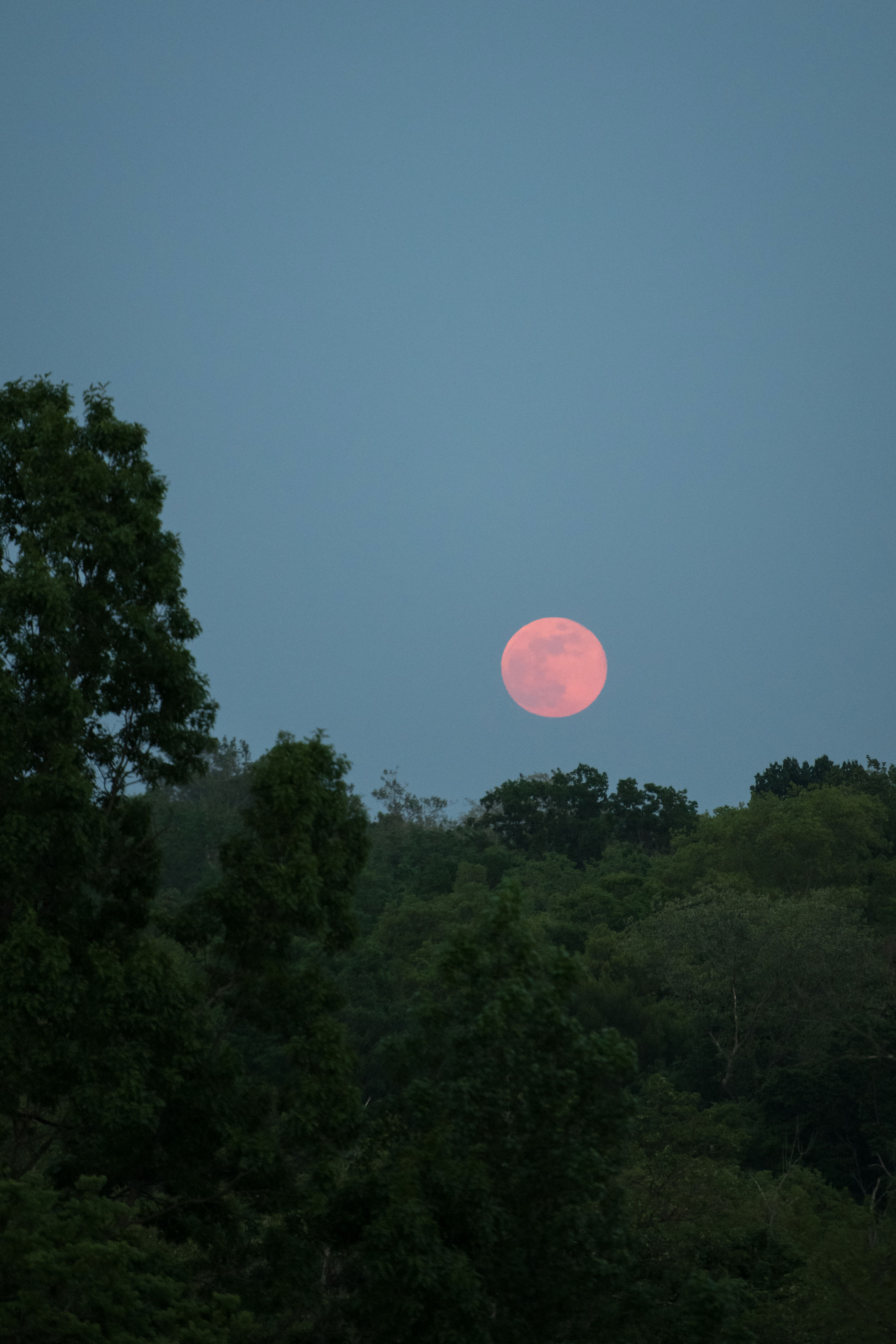 Congratulations to Wendy & Dave, and thanks to the incredible team who helped us make this amazing night so fabulous especially Courtney Lambert Florals, All Occasions Event Rental, Fitz the Occasion, Funky's Catering, Brideface, A Spoon Fulla Sugar, Poeme, Studio 213 and Ben Elsass Photography who shared these beautiful images with us.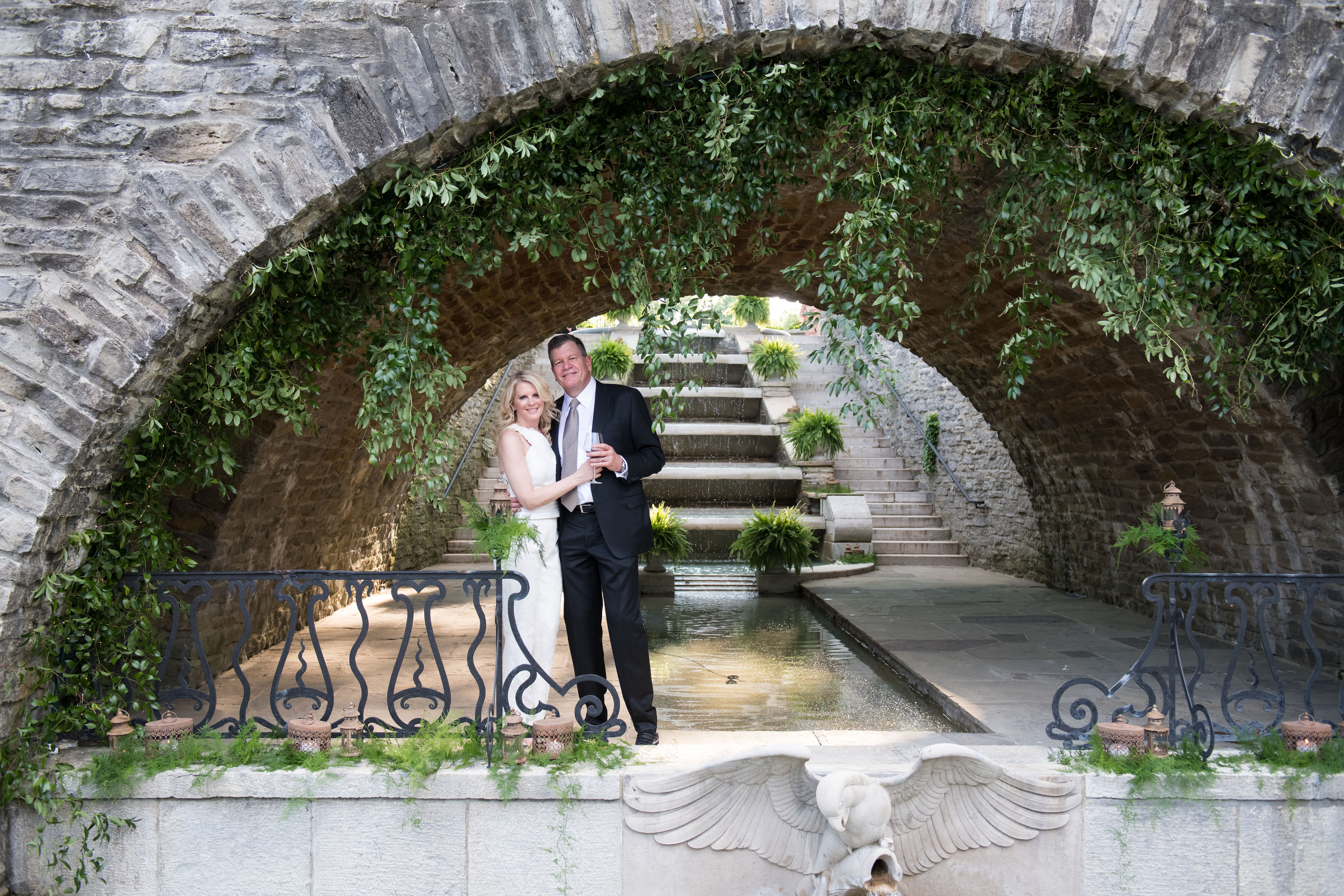 Are you looking for a wedding planner or designer who can take your ideas and turn them into the wedding of your dreams?  At i-do Weddings & Events, that's our greatest joy.  Contact us today!