Truth be told, there seems to be an almost unlimited sum of money you could spend on your wedding day – but if you are like most couples, you do have a budget that needs to be considered before making all of the wedding-related decisions.
What are the wedding elements that are truly worth the splurge, though? We have some tips for you – so read on and find out more.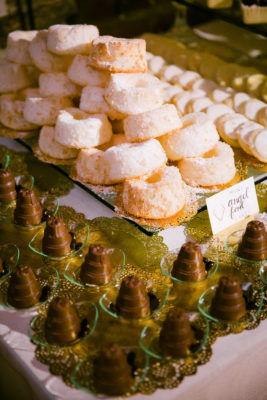 The lighting. Oh my, and how many options you have here! From simple colored lights to twinkle lights, projections, candles, and Gobo lighting, there's something for every couple: elegant, casual, whimsical, or simply modern. Professional lighting services are worth investing in for a very simple reason: they are so amazing they can instantly transform even the dullest space and make it unique and beautiful!
Some kind of extra entertainment. Sure, you shouldn't forget about finding a good DJ or band, but you might want to consider a bit of "extra" as well. A photo booth is a simple, space-savvy idea that will keep people happily entertained for hours – not to mention the amazing pictures they'll take (which you can actually add to your album!).
Unique snacks. Regardless of whether you choose to offer guests a buffet, stations or a seated dinner, it would be great if you could provide them with unique snacks as well. Think Skyline coneys or a Taste of Belgium waffle bar. Believe it or not, even a late-night pizza order will make a huge difference, especially if you want to keep everyone fueled for a few extra hours of dancing and fun!
Not sure how to plan a wedding according to your budget, without sacrificing the elements that really matter? Contact I-Do Weddings & Events and we guarantee you will not be disappointed by our truly professional wedding planning services!