At i-do Weddings & Events, we love Indian weddings.  Siri & David got married twice in the same day.  We are so grateful to the talented team of vendors who helped us make their dream wedding a reality!  You can't tell from these photos, but the weather on their wedding day was unpredictable and uncooperative at times.  These images from Jenny Haas are proof that in spite of the weather, you can still get some amazing photos on your wedding day.
We love these shots of Siri and her bridesmaids in their multi-colored traditional Western and Hindu dresses.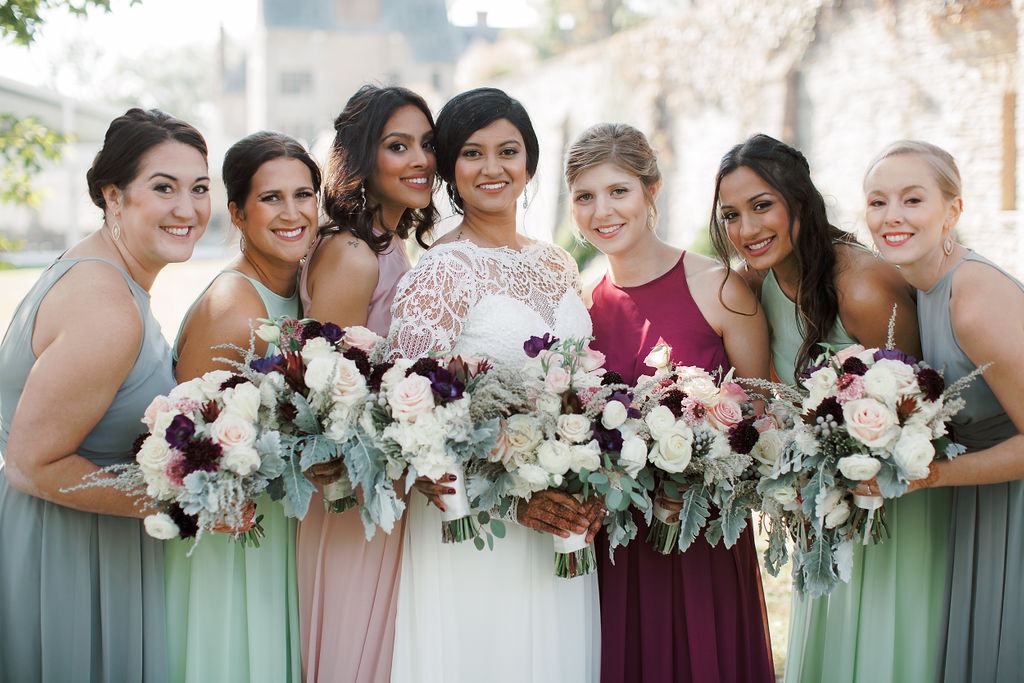 We decided to let the evergreen trees at Greenacres serve as the background for their Western ceremony.  Isn't the natural setting simply stunning?  Sometimes, less is more when it comes to wedding ceremonies.  It's refreshing when the ceremony itself is the star of the show – especially when you are getting married outside.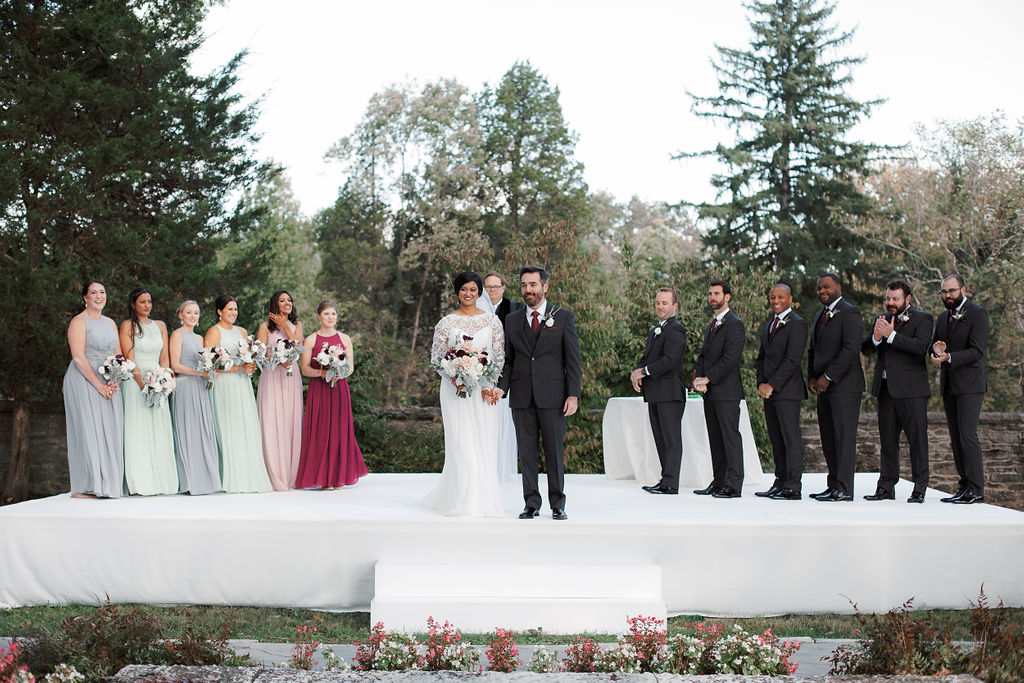 What could be better than a Barat parade on a farm estate with stables and horses on site?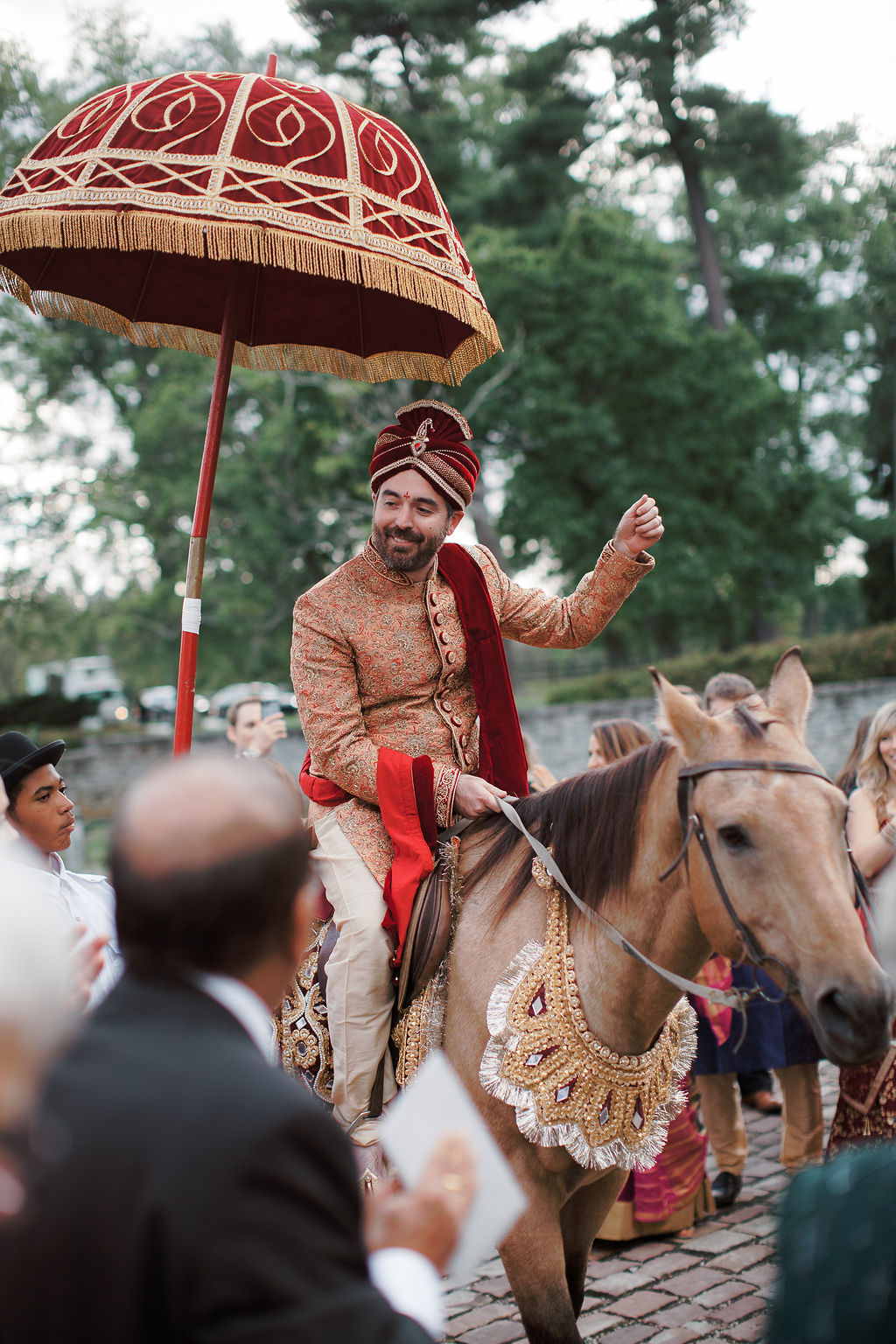 Could these two be any cuter?  This photo of their Hindu ceremony really shows their fun-loving personality as a couple.  We are especially in love with their floral garlands!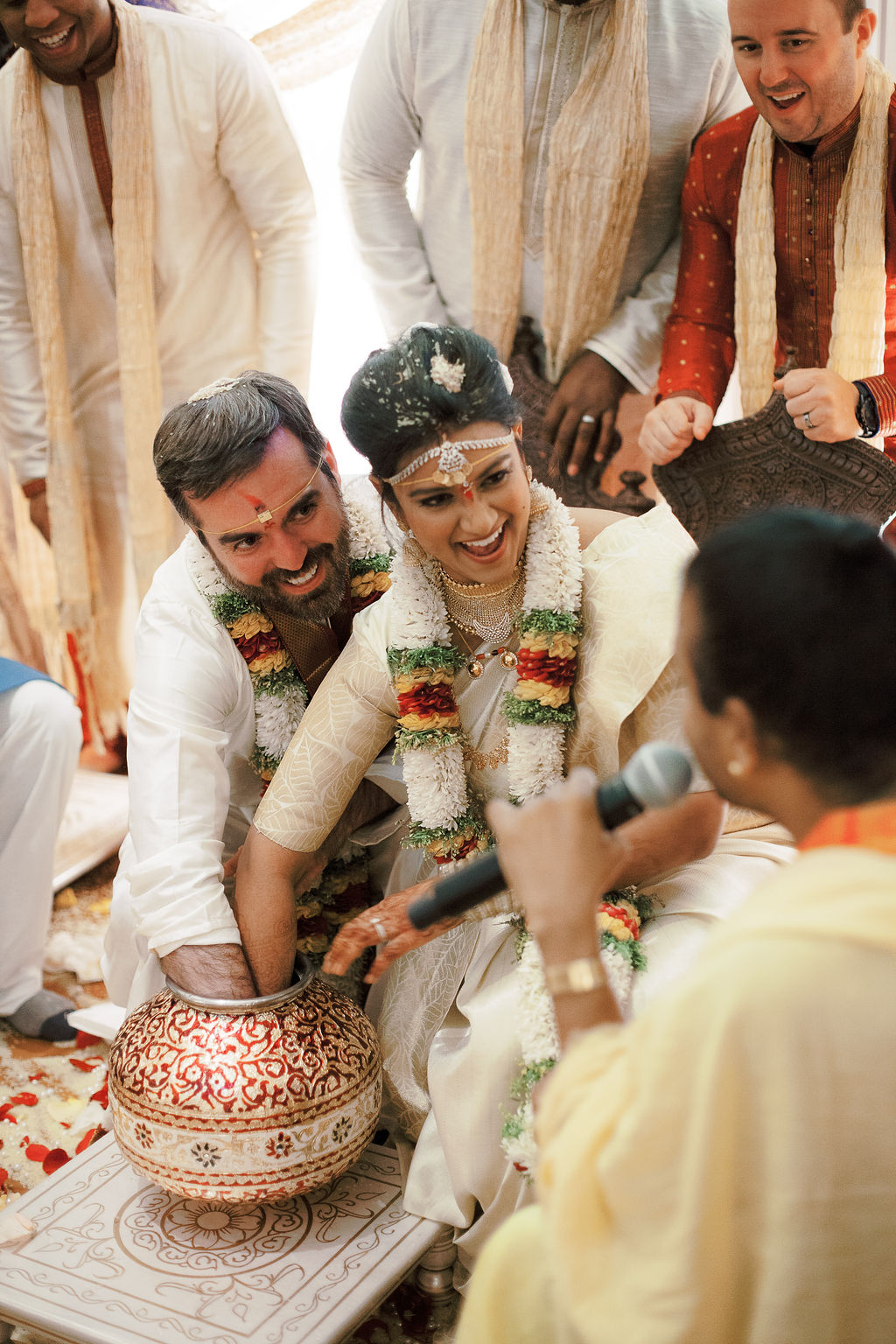 After the 2 ceremonies, it was time to celebrate!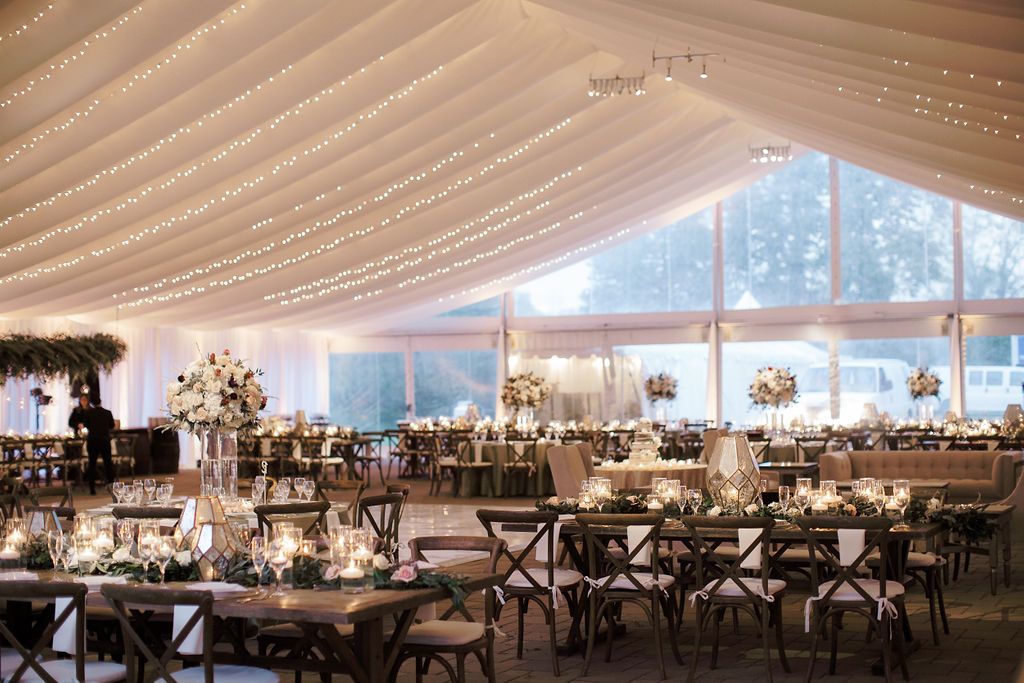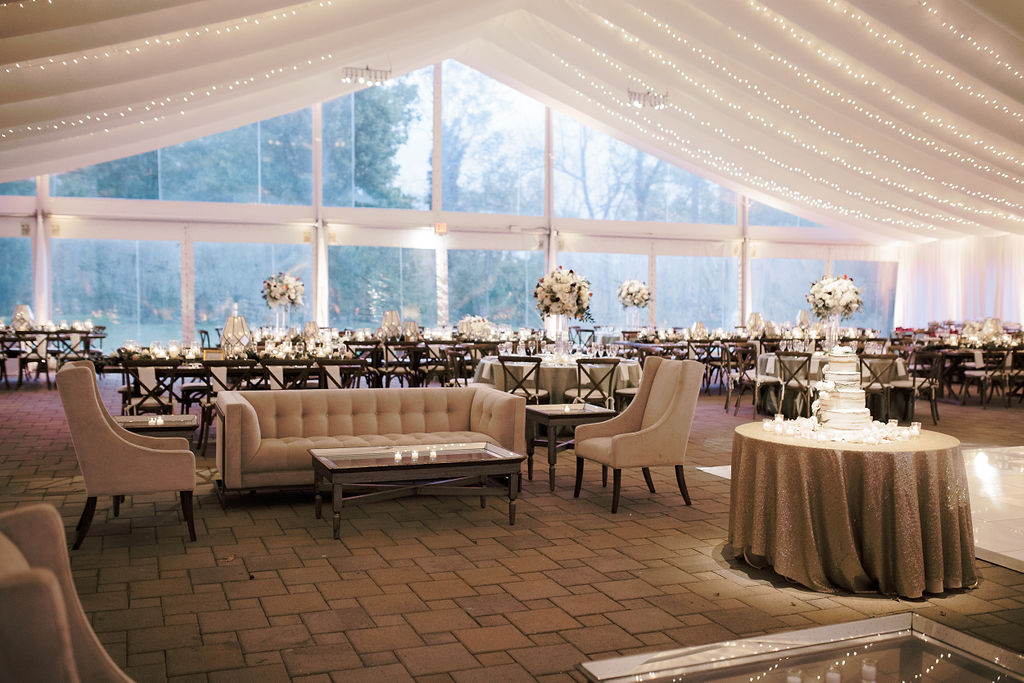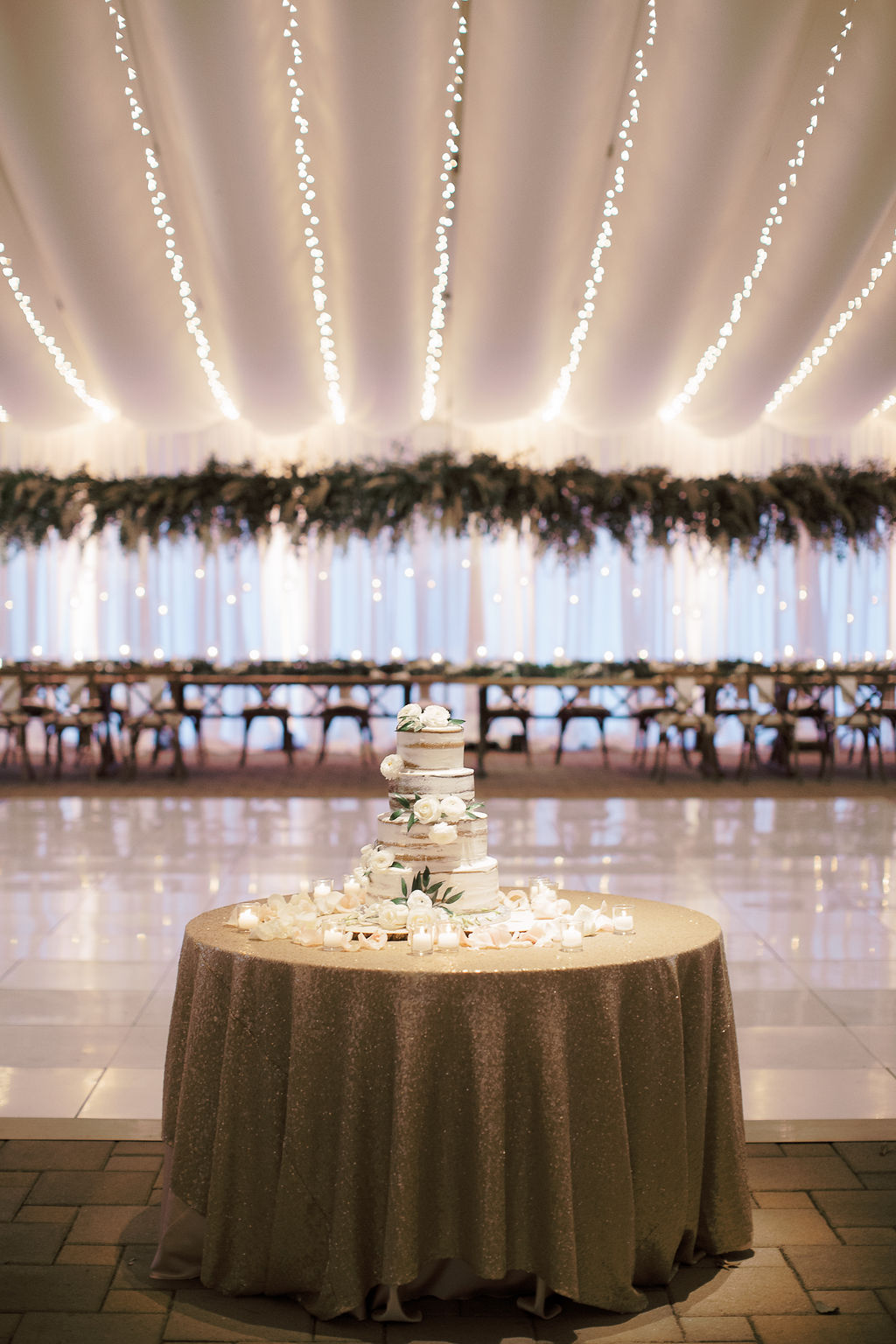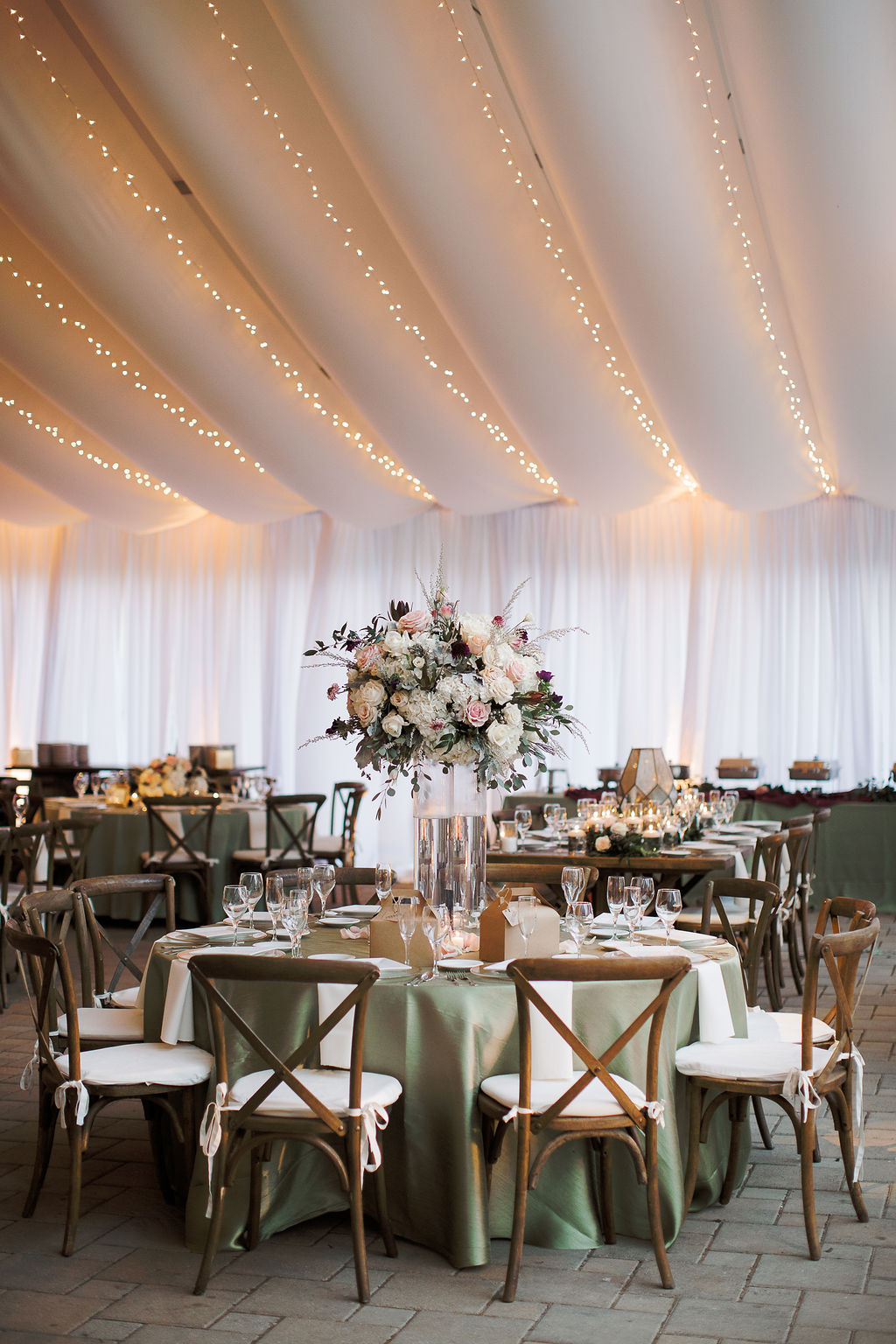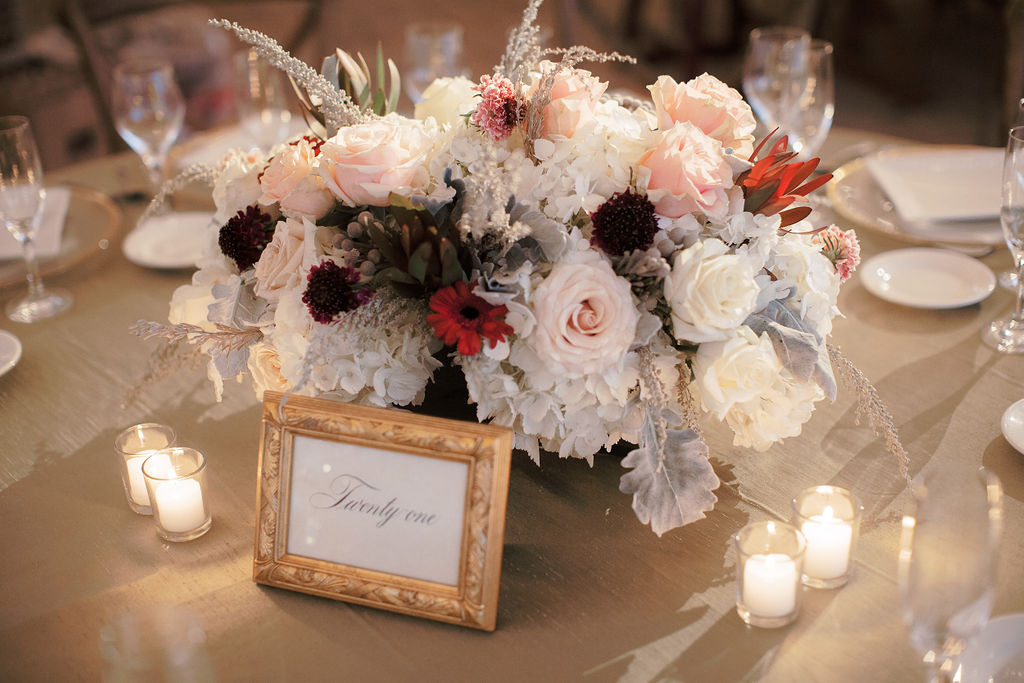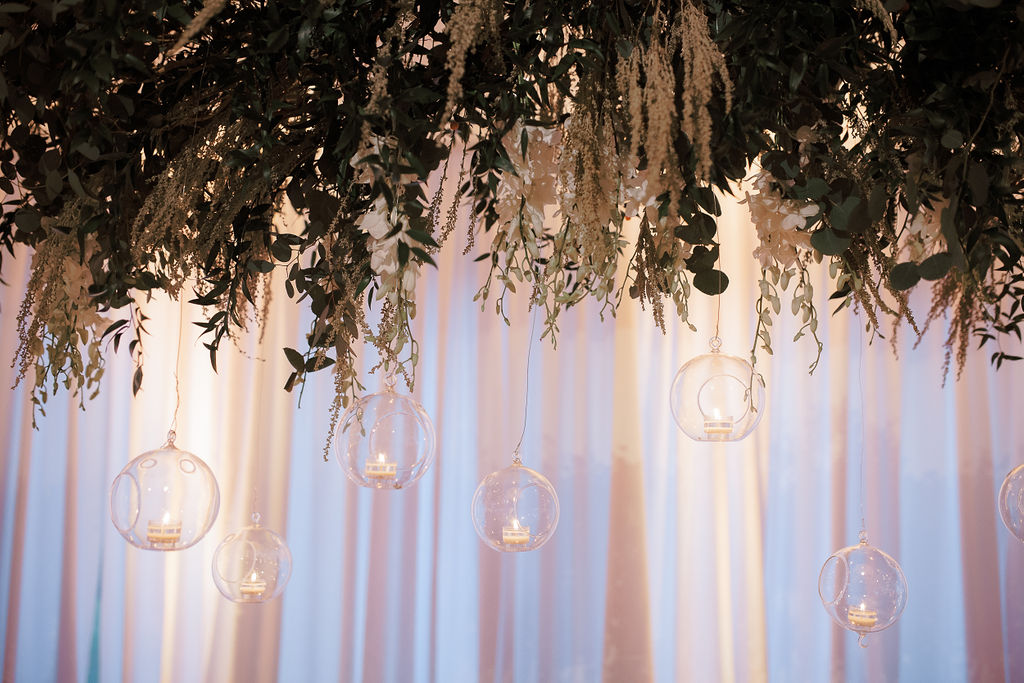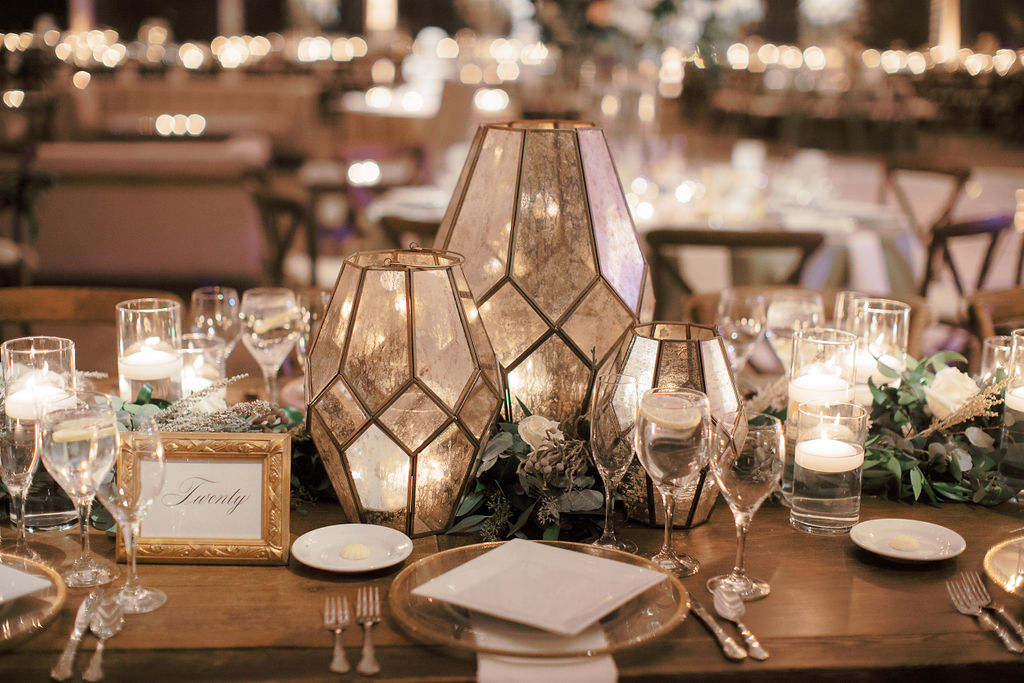 Another gorgeous dress for Siri!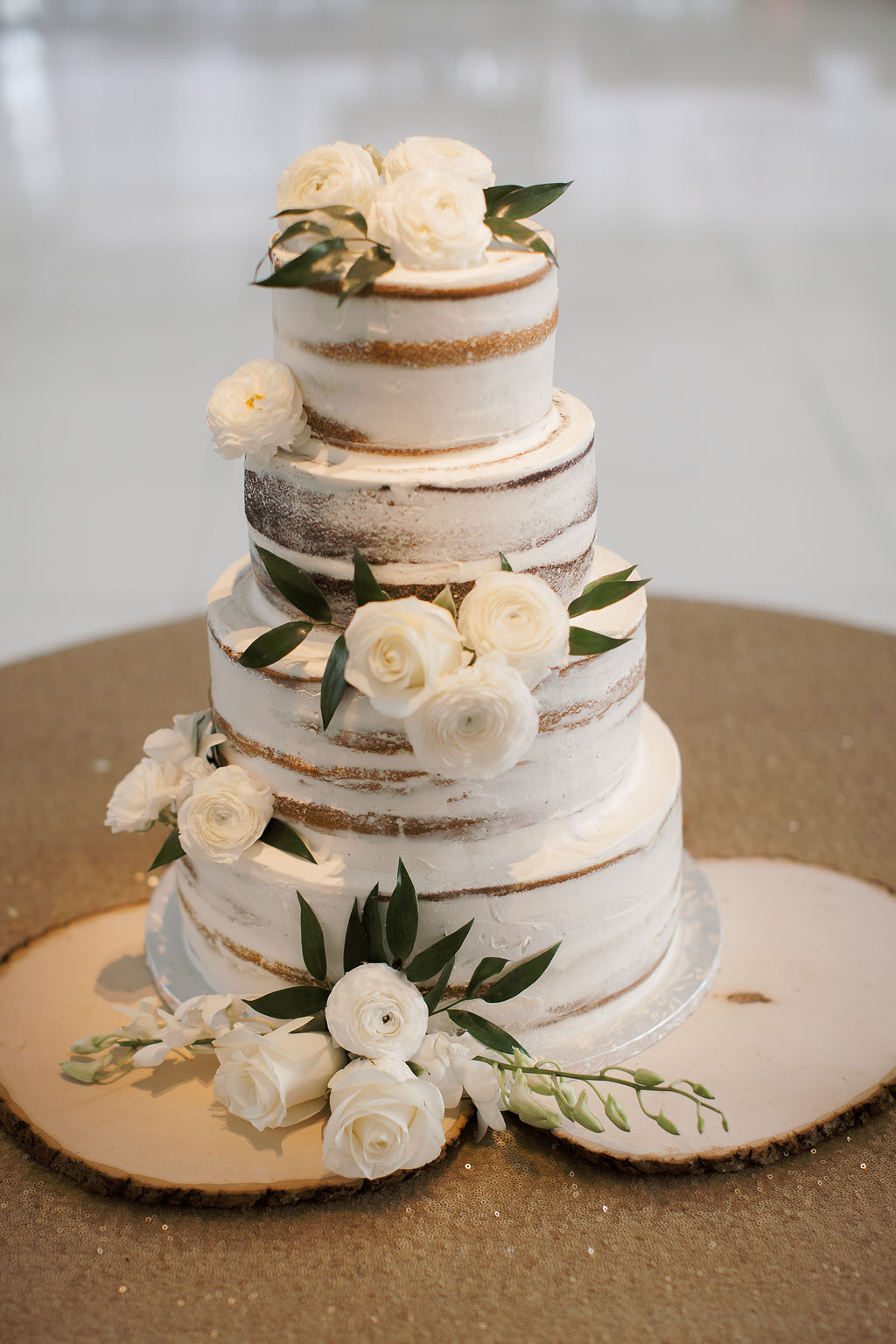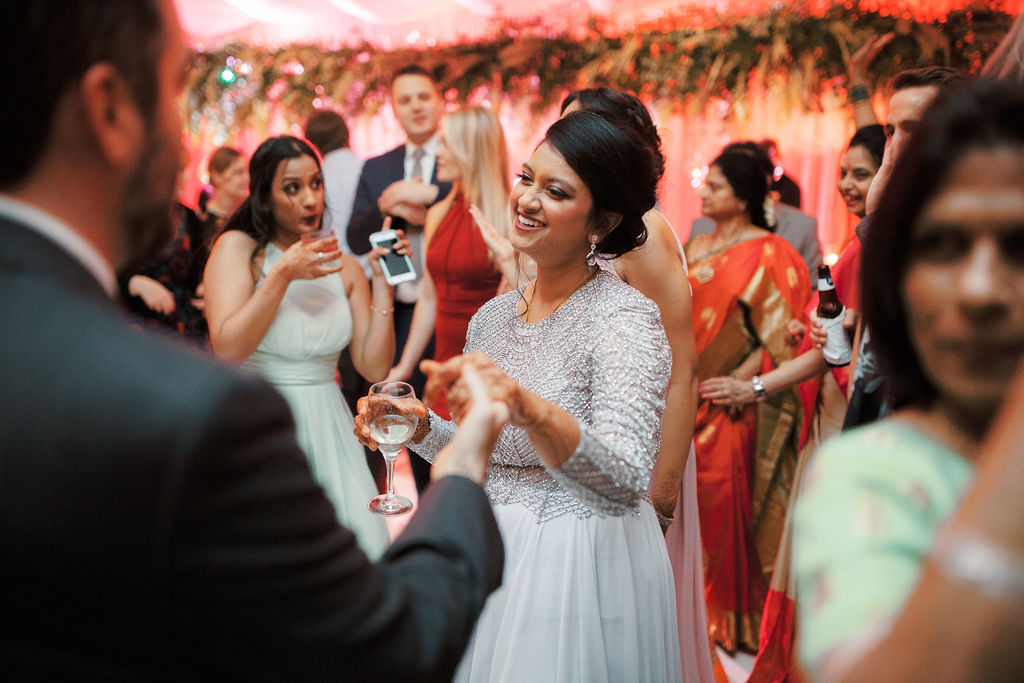 The final farewell for Siri & David!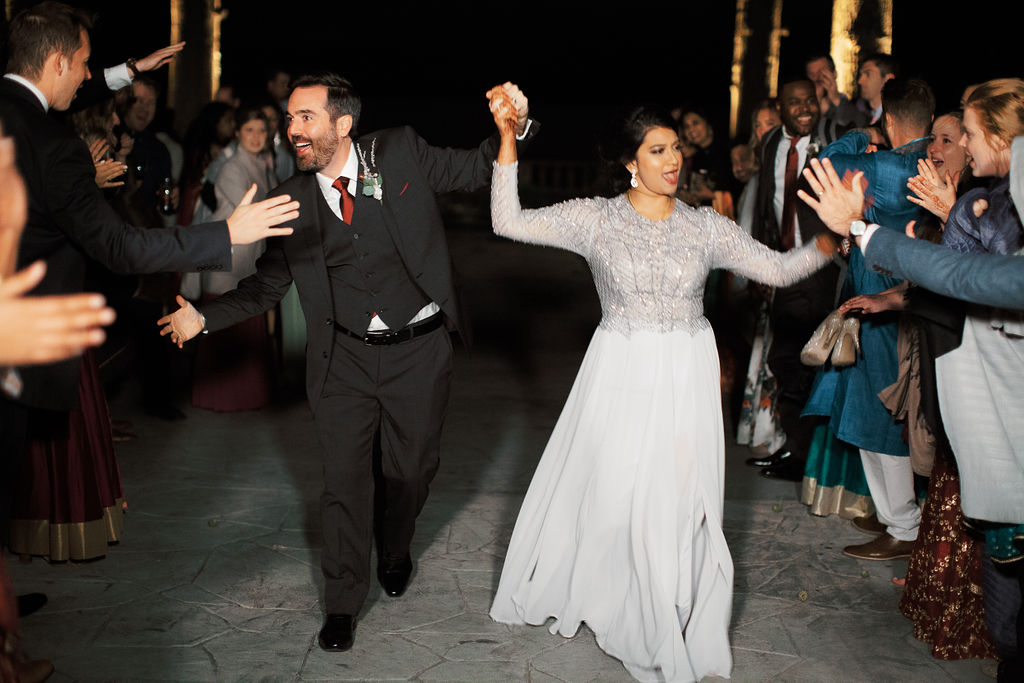 Vendor Love: Radhika Indian Caterer, Funky's Catering, Maribelle Cakery, Sima Patel with WeddingsInStyle, Jenny Haas Photography, All Occasions Event Rental, Rachel Osborn Hair Styling, Cinci Makeup, Opening Minds DJ Service, Veda Films, Fitz the Occasion and Vincent Lighting.